Plan Details:
2,085 Sq Ft
3 Beds
2 Baths
1 Stories
2 Cars
Hello There!
I've got to gush about this enchanting mountain craftsman house plan that has utterly swept me off my feet – and trust me, you're next on its dance card.
Picture yourself residing in a setting straight out of a fairytale, but swap out the evil sorceresses for a sleek, angular 2-car garage.
Intrigued? Let's pull back the curtain and take a sneak peek.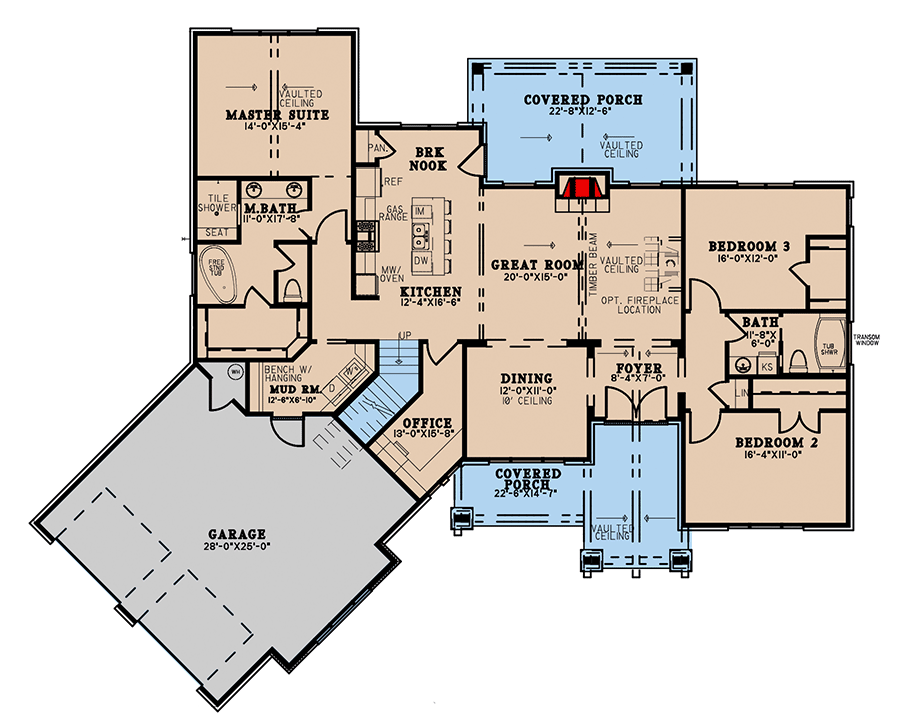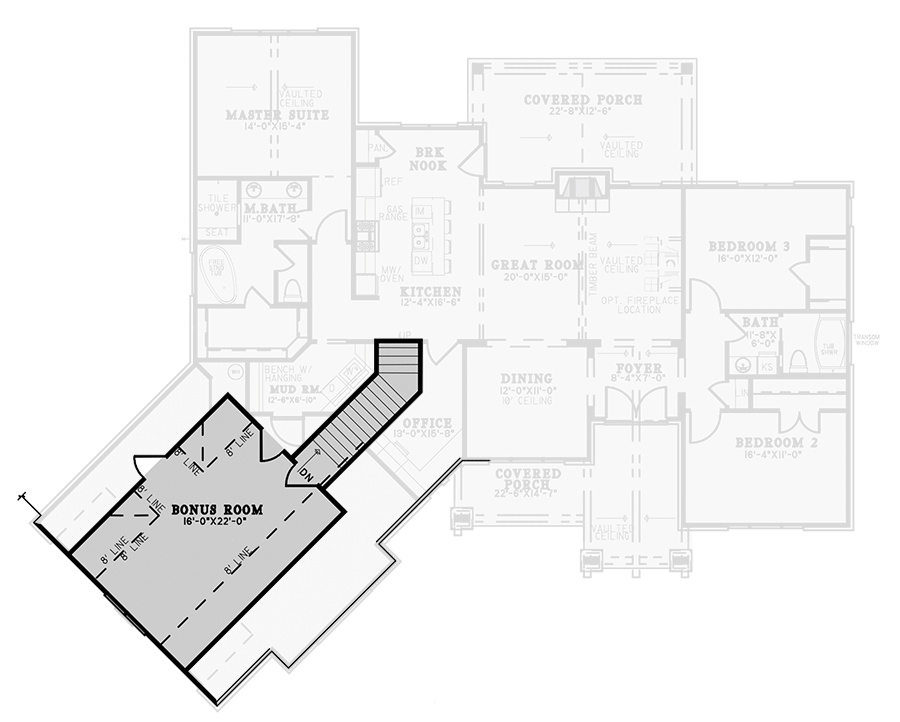 Our journey begins with the charismatic exterior, adorned with craftsman detailing that whispers, "I'm not just a house, I'm a statement."
Its captivating charm could make anyone do a double-take—even the neighborhood joggers might find themselves in a friendly collision with your mailbox. But let's not stop at first impressions; the interior of this beauty puts up quite a show of its own.
Stepping in, you're greeted by a capacious sanctuary, a perfect balance of snug and spacious at 2,085 square feet. The grand room presents a vaulted ceiling, so high it might just brush against cloud nine.
The ceiling vaults its way, much like a sprinter, from the grand room, across the inviting fireplace, and lands majestically on the rear covered porch. If ceilings were Olympians, this one would bring home the gold.
Next, let's talk about the heart of the house: the kitchen. Its dining options offer an ambiance that makes you practically smell the Sunday morning bacon, feel the energy of dinner parties, or taste the late-night grilled cheese sandwiches.
Choose your dining scene: the formal dining room for a touch of Downton Abbey grandeur, the comfy breakfast nook, or my personal favorite – the kitchen island.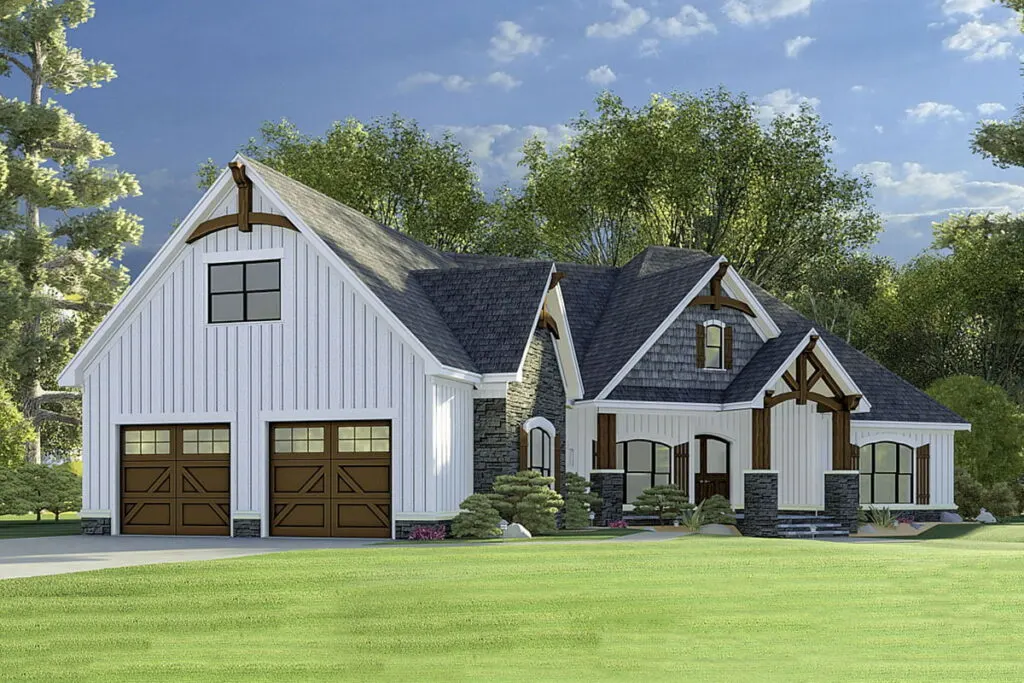 Did you just spot the hidden gem? Voila, a cozy home office! Perfectly positioned near the stairwell, it's a remote worker's dream come true. From here, you can rule your start-up, plot global conquest, or simply enjoy your Netflix guilty pleasures.
Moving on, we stumble upon the master suite, smartly secluded from the other rooms. Its vaulted ceiling (yes, our very own Usain Bolt!) and lavish 5-fixture bathroom with a standalone tub are practically shouting, "Time to unwind!" The walk-in closet? It's so expansive you might need a GPS to find your way around.
Over on the right side of the home, bedrooms 2 and 3 are cordially sharing a well-designed bathroom—say goodbye to those sibling bathroom wars.
And the cherry on top? The 378 square foot bonus room above the garage. Consider it your UNO wild card; turn it into a gaming den, art studio, comic book sanctuary, or if you have kids, a treasure trove of forgotten toys.
In essence, this mountain craftsman house, with its intoxicating mix of allure and intelligent design, is a home that's begging to be filled with mirth, affection, and a smorgasbord of delicious meals.
Now, where did I put my checkbook? I might just claim it for myself!
Plan 70696MK