Plan Details:
2,845 Sq Ft
3 Beds
3.5 Baths
2 Stories
2 Cars
Step right up, ladies and gentlemen, and allow me to take you on a captivating journey into the enchanting world of the Craftsman Lake House Plan with Walkout Basement.
Brace yourselves, for this beauty spans an impressive 2,845 square feet, offering more room than your entire wardrobe, even if you have a shopping habit that could rival a Kardashian's.
This splendid abode boasts three bedrooms, 3.5 baths, a two-story layout, and garage space for not one, but two cars. Just imagine the possibilities for your staycations, in-law visits, and those long-awaited "let's finally clean out the garage" weekends.
Prepare to be awestruck by the dramatic allure of this Craftsman masterpiece. Its exterior features steep gables that resemble the striking cheekbones of a Hollywood actor. Every detail is meticulously designed to captivate and enthrall.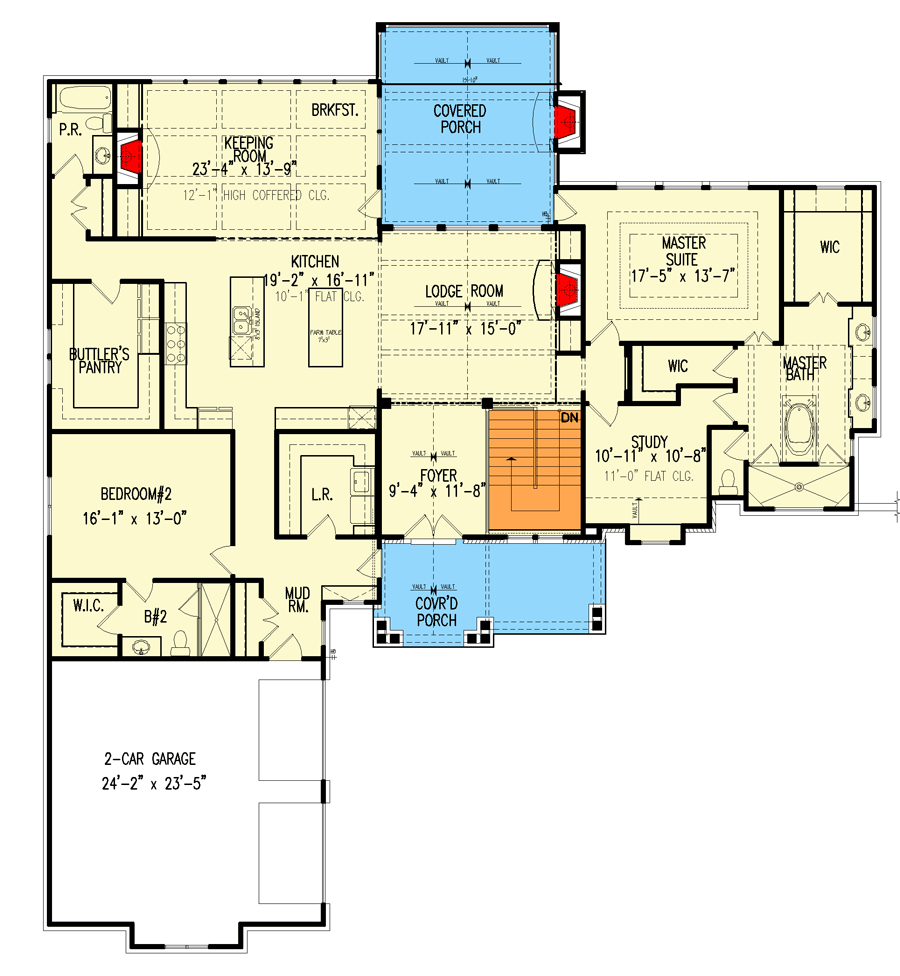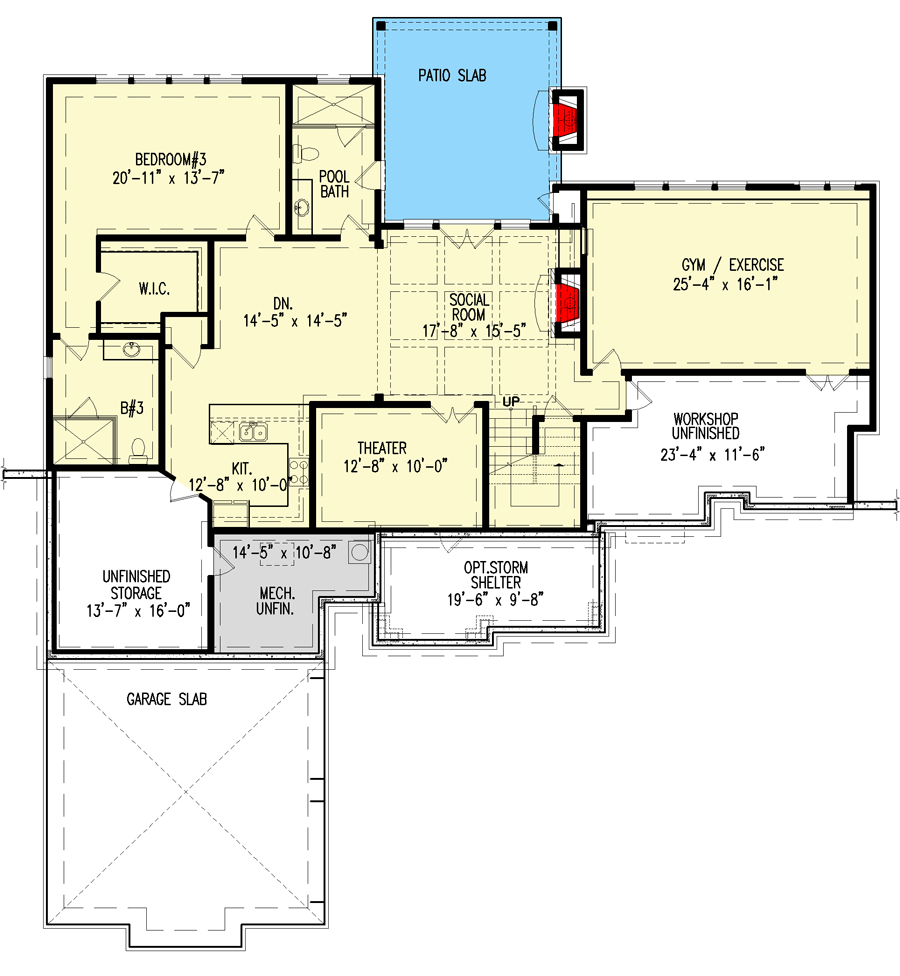 The rear elevation of the house is adorned with expansive windows, offering panoramic views of the surrounding landscape. Picture yourself sipping a cup of morning coffee while the gentle rays of the sun paint the sky in soothing pastels. It's a sight that would rejuvenate even the weariest of souls.
As you step inside, your eyes will be immediately drawn upward. Vaulted and coffered ceilings grace the lodge room and the keeping room, standing tall like proud sentinels on either side of the double-island kitchen.
If Michelangelo had a home, surely his kitchen would resemble this one—an artistic masterpiece in its own right.
Speaking of the kitchen, it's a haven for culinary enthusiasts, akin to Nigella Lawson's paradise.
In addition to the double-island feature, there's a convenient butler's pantry equipped with extra cold storage and ample meal prep space.
No longer will those late-night ice cream cravings or early morning family breakfasts seem like an impossible mission.
Turning to the right, you'll discover the master suite, sharing its space with a cozy study. And let's not forget the master bathroom, a true haven of relaxation. It boasts a freestanding tub, perfectly positioned to soak away the stresses of the day.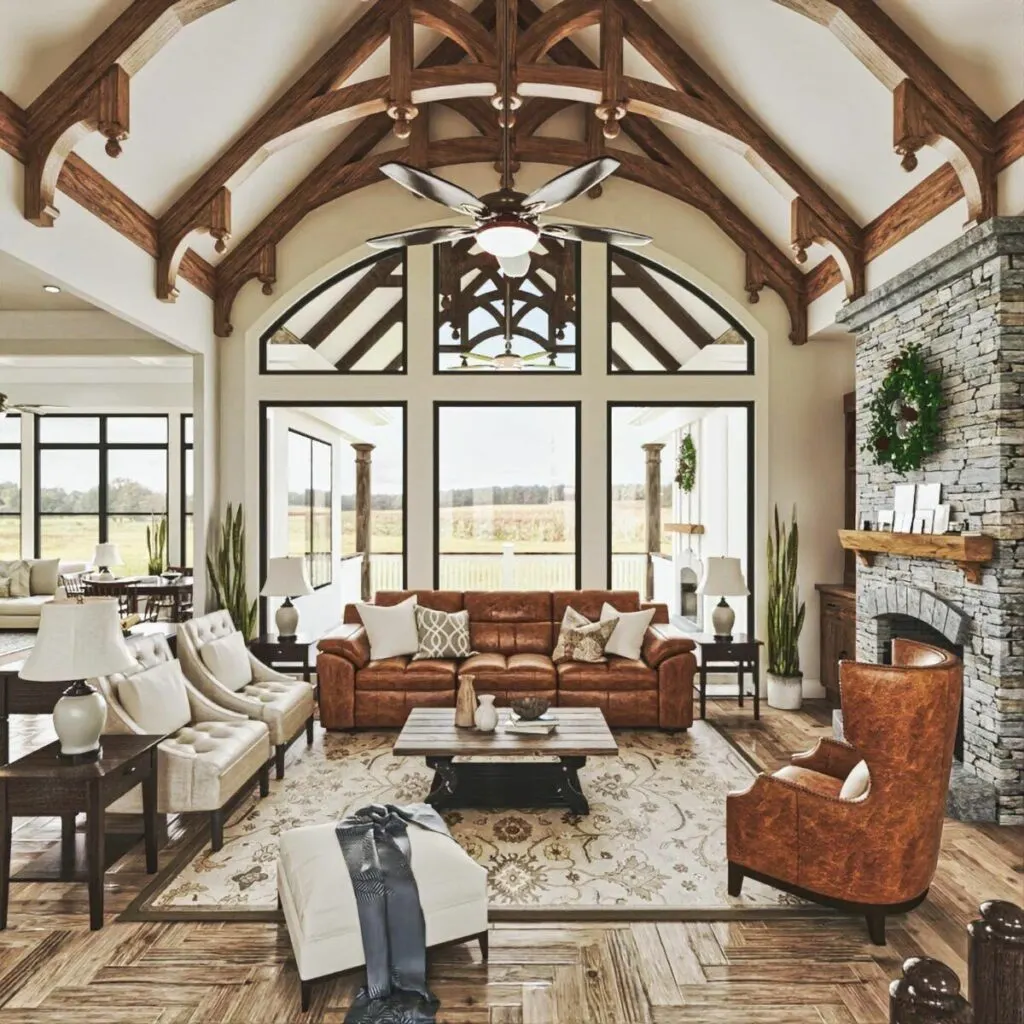 The tub is accompanied by an oversized shower and complemented by not one, but two walk-in closets. This isn't merely a bathroom; it's a sanctuary—a place for peace and cherished "me" time.
The ground floor also accommodates a second bedroom, while the remaining sleeping quarters are neatly tucked away downstairs.
Venture to the lower level and you'll find the third bedroom suite, a full kitchen, a home theater, and a social room that leads to a delightful patio. It's like having a whole other house beneath your feet!
Oh, and let's not forget the gym. Who needs a gym membership when you can break a sweat in the comfort and privacy of your own home? This house truly caters to your every need.
For those of you with a flair for DIY projects or a penchant for sentimental knick-knacks, you'll be delighted to discover a plethora of unfinished space on the lower level.
It's perfect for a workshop, storage, or if you're feeling adventurous, even a storm shelter. After all, one can never be too prepared for an apocalypse or an unexpected visit from the in-laws!
So there you have it, my friends—the Craftsman Lake House Plan with Walkout Basement. It embodies the perfect blend of comfort, style, and practicality.
And let's not forget the breathtaking view that awaits you, straight out of a picturesque postcard. What are you waiting for? It's time to transform this dream house into your reality! Don't let this opportunity slip away.
Plan 25797GE