Plan Details:
2,742 Sq Ft
4 – 5 Beds
3.5 – 4.5 Baths
1 – 2 Stories
2 Cars
Greetings, dear readers!
Have you ever yearned for a farmhouse that doesn't transport you back to the creaky old chair at your grandma's house? Well, consider your wish granted because I've stumbled upon an absolute treasure!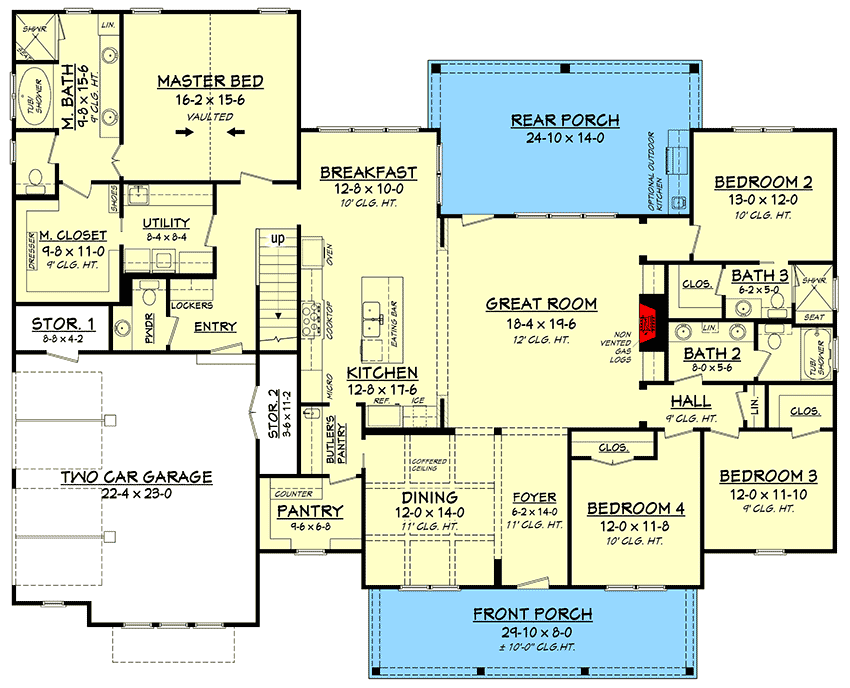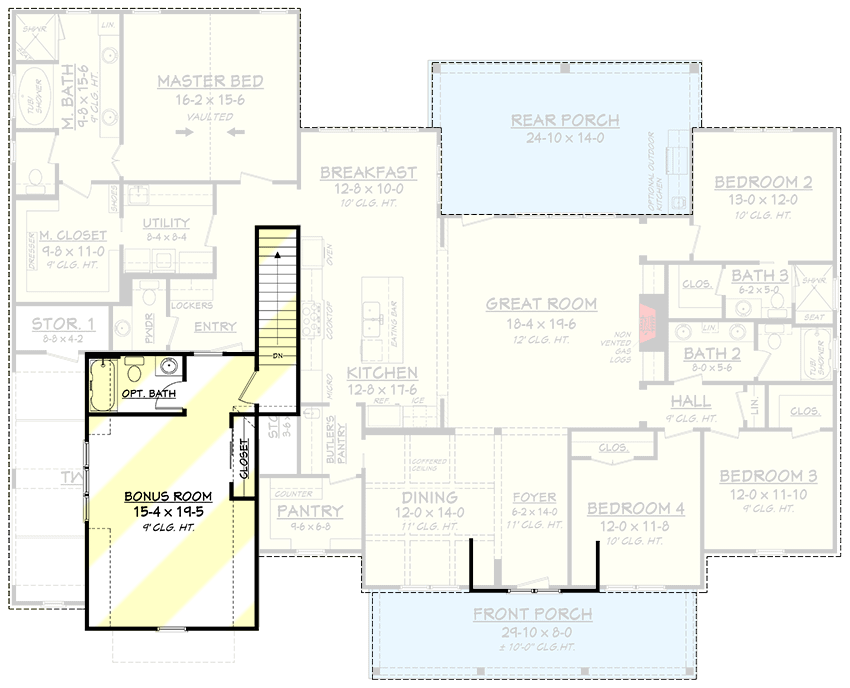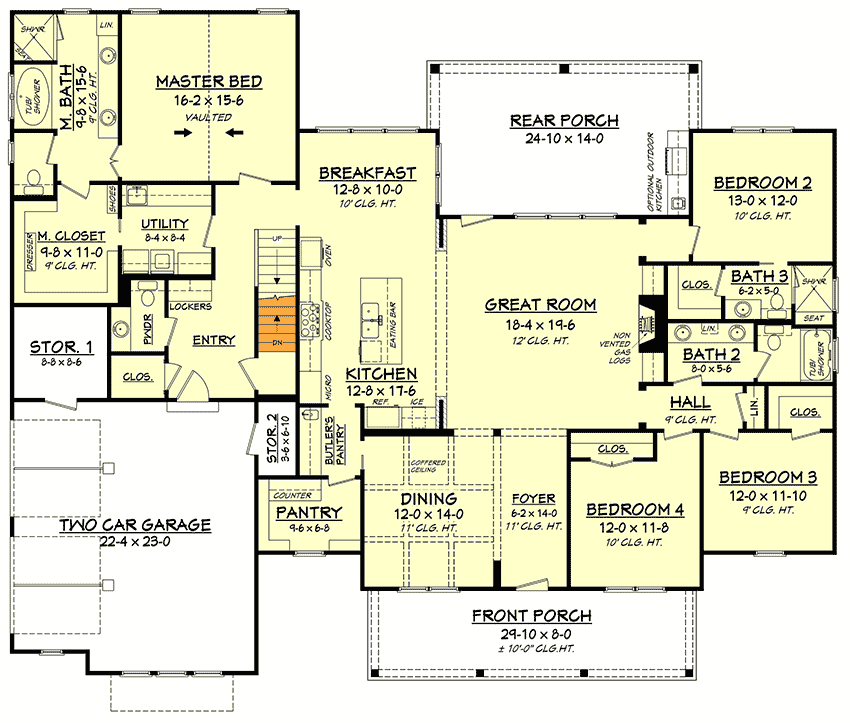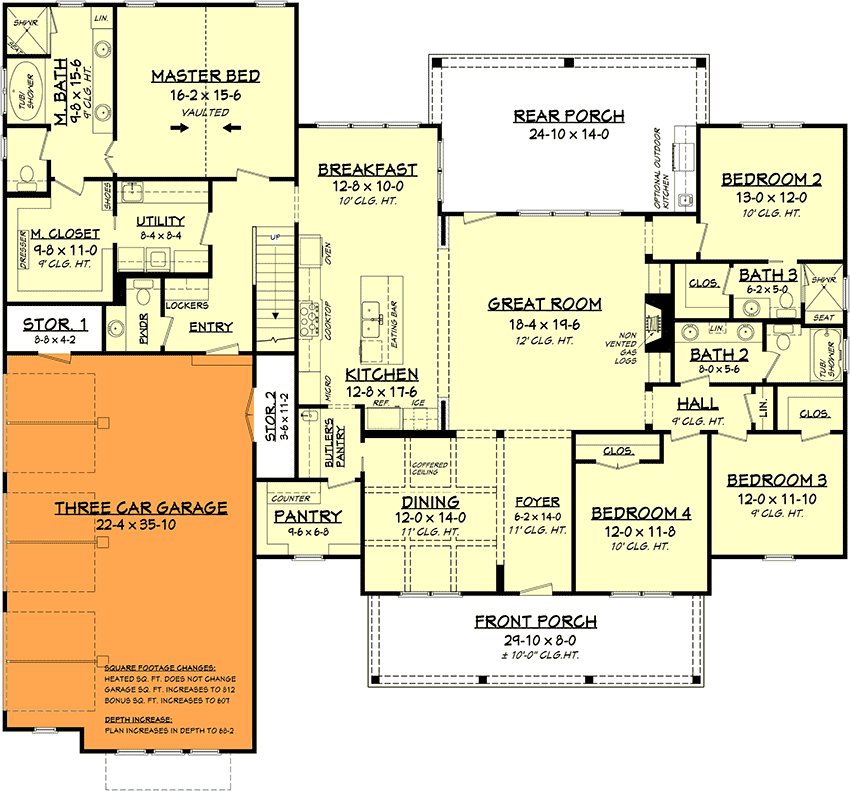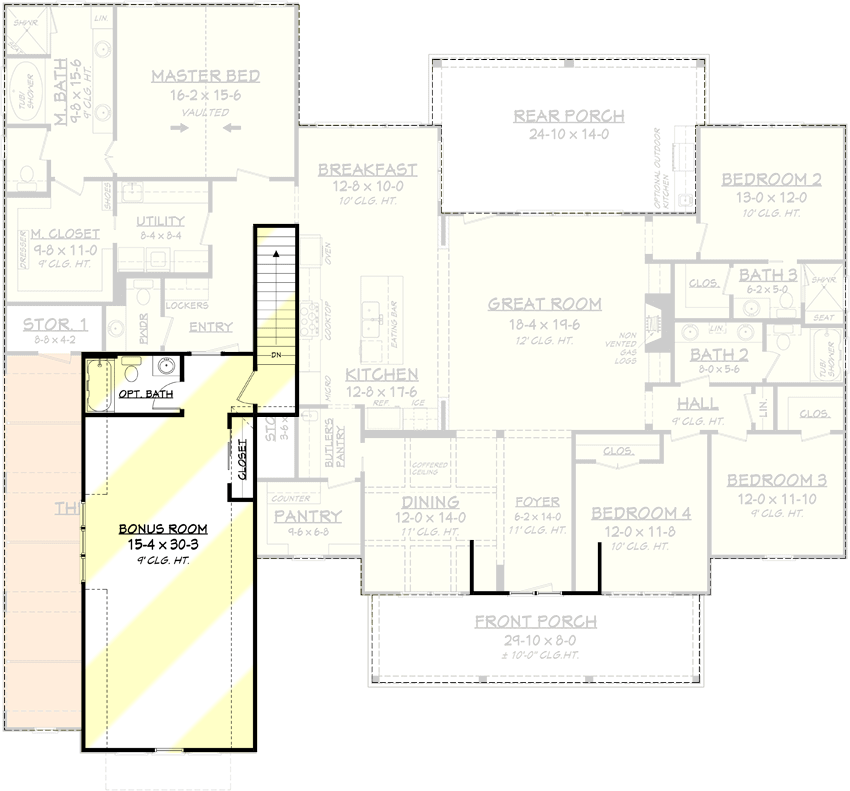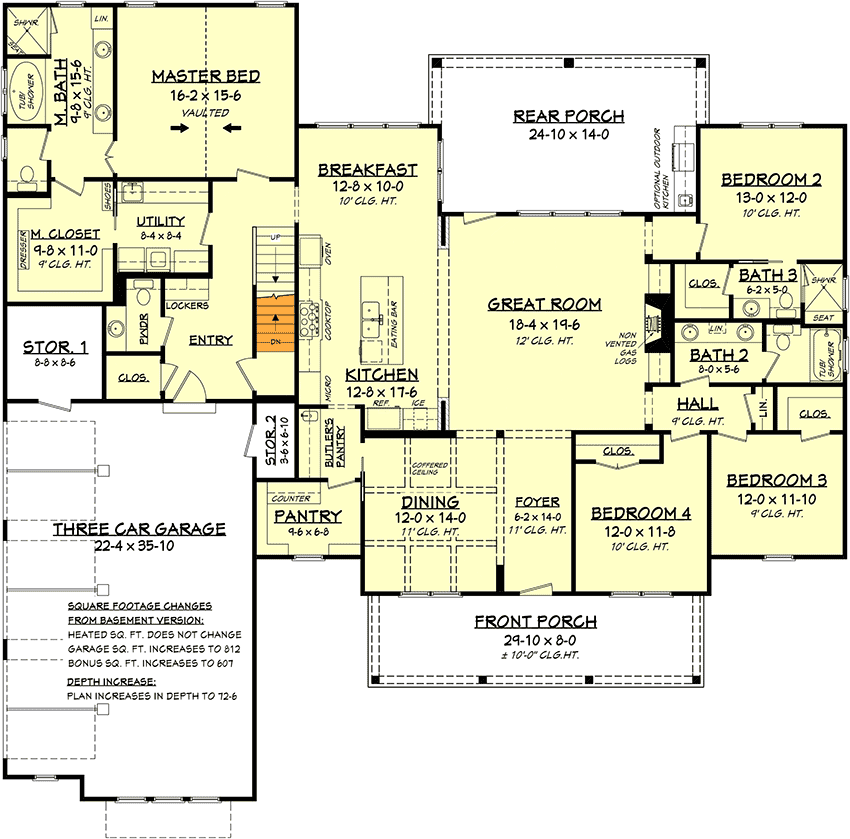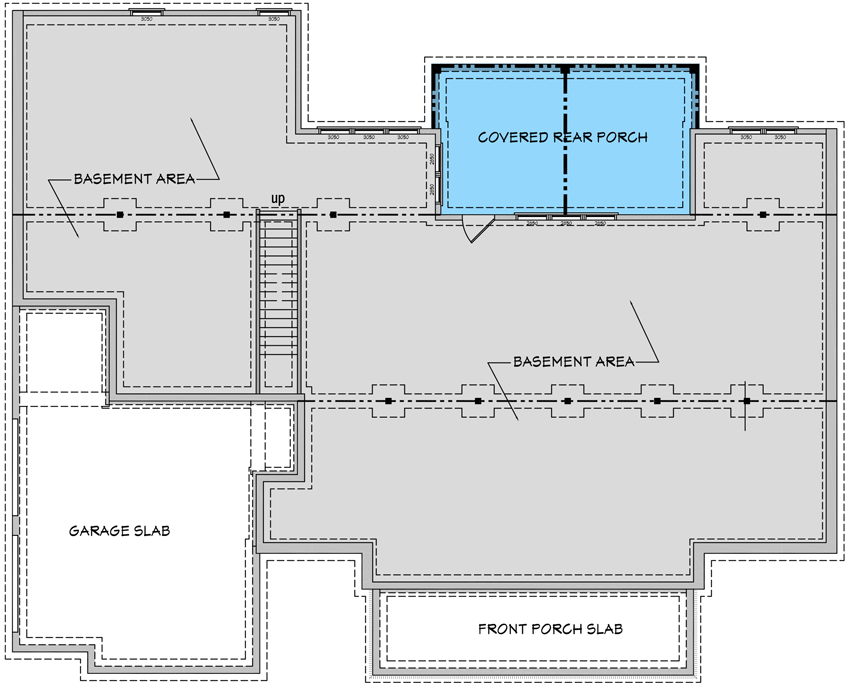 Get ready for an exciting journey as we delve into the world of this contemporary farmhouse, not just with four bedrooms, but the potential for a grand five. And don't even get me started on the delightful surprise above the garage—drumroll, please!
As you step onto the expansive front porch, you're immediately greeted by a vast, inviting living area. Now, that's what I call a grand entrance!
Picture this: After a long day, you walk into this space, and it effortlessly leads you to views of your chic kitchen, a cozy dining nook, and a back porch that practically beckons you to unwind with a glass of your favorite wine.
The kitchen, often referred to as the heart of any home, is a haven for cooking enthusiasts and even those of us who sometimes manage to burn toast. With abundant space and striking countertops, it's a dream workspace. And the immense island? Well, it's practically a stage for your culinary performances.
And no need to worry about the cooktop and oven fighting for attention—they have their designated spaces.
For those who tend to stock up on cereals like they're preparing for the apocalypse, there's a cavernous walk-in pantry awaiting your provisions. Who's up for breakfast for dinner?
Now, let's talk ambiance. A 12-foot ceiling sets the tone (though, for a mere $195, you can upgrade to a vaulted version and feel like you're in your very own cathedral). On a chilly evening, the fireplace, elegantly surrounded by built-ins, takes center stage.
And did I mention that there's easy access to the rear porch? Because, let's face it, during a binge-watching session, you might need some fresh air to decide whether or not to click 'play' on that next episode.
Now, let's take a peek at the main-level bedroom. It's not just any bedroom—it's spacious enough to make your king-sized bed look like a twin. Add in a walk-in closet that's so roomy you might lose yourself in there (figuratively, of course), and an en-suite bathroom that screams luxury.
We're talking separate vanities (because sharing is NOT caring during the morning rush), a soaking tub that's basically a miniature pool, enough linen storage to rival a small Bed Bath & Beyond, and a custom-tiled shower that you'll never want to step out of.
Your guests won't just be "staying" in one of these three main-level rooms—they'll be experiencing them. Spacious closets, two pristine bathrooms, and all the comforts they could ever wish for. Spoiling them? Absolutely.
Now, let's ascend to the space perched proudly over the garage—it's a wildcard. Is it a fifth bedroom? A game room? A home theater? Perhaps even a secret salsa dancing studio? The possibilities are boundless!
Oh, and before I forget, there's this enchanting window above the foyer. It's like the Mona Lisa of the house—there for decorative purposes only. No sunlight streaming through this one, but it adds a touch of charm that's simply delightful!
So, there you have it—a modern farmhouse that embodies style, space, and pure magnificence. If you aren't already mentally packing your bags and envisioning your life here, I implore you to read the above again! Trust me, this is a dream home yearning for the right dreamer.
Plan 51773HZ