Plan Details:
3,270 Sq Ft
4 Beds
3.5 Baths
1 Stories
4 Cars
Hey there, fellow home enthusiasts! Are you ready to embark on a delightful journey exploring a home plan that's not just any ordinary residence, but a mountain ranch wonderland?
Imagine a place where rustic charm meets modern luxury, and you've got the Mountain Ranch Home Plan with an RV garage.
Sit tight, as I take you through the nooks and crannies of this 3,270 square foot masterpiece, complete with 4 cozy bedrooms, 3.5 sparkling bathrooms, a story that unfolds across a single level, and enough garage space for 4 cars (or your mini fleet of vehicles).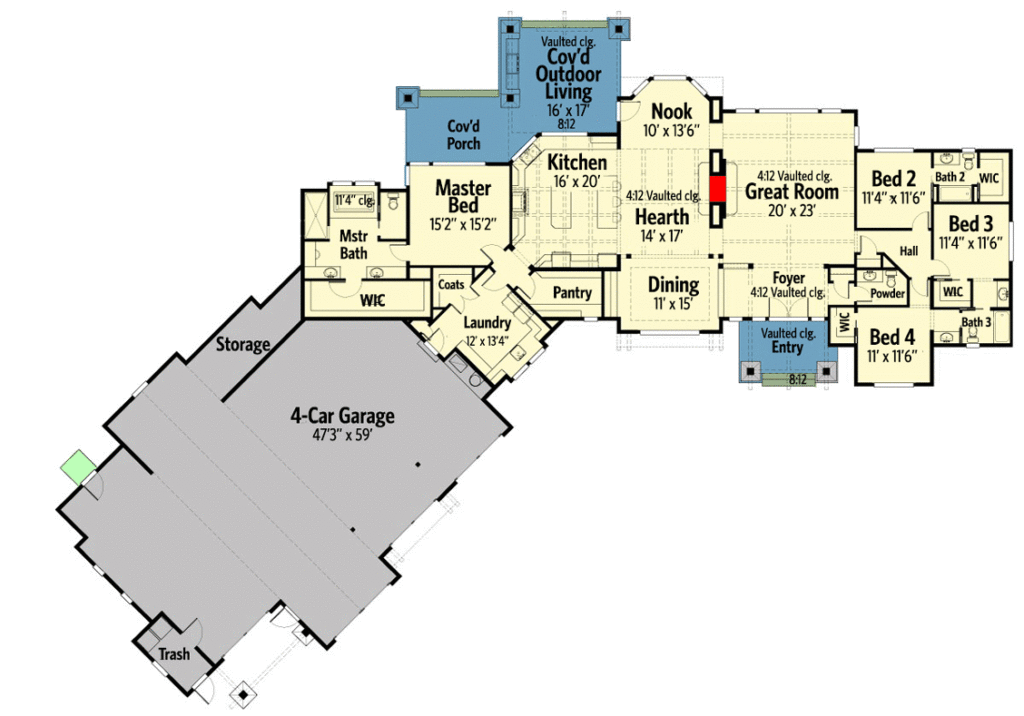 Let's start from the outside, shall we? This home isn't just a treat for the eyes; it's a love letter to mountain living.
The exterior boasts stunning decorative wood trim, giving off that warm, inviting vibe that says, "Hey, I'm more than a house; I'm a home."
It's like that perfect blend of a rustic cabin and a modern retreat, nestled in the heart of nature.
Step inside, and you're immediately welcomed into an expansive foyer that leads straight to the vaulted and beamed great room. It's not just a room; it's an experience.
With half walls ensuring unobstructed views, you'll feel like you're living in an upscale lodge, minus the overly enthusiastic tour guide.
The great room is where memories are made, laughter echoes, and relaxation is a given.
For those who live to eat (and cook), the kitchen in this home is nothing short of a culinary paradise.
Two islands mean double the fun (and counter space), and the huge walk-in pantry ensures you'll never run out of snacks or space for your secret stash of chocolate.
It's a space where even the most amateur chefs can feel like Gordon Ramsay, minus the fiery temper.
The 2-sided fireplace is the showstopper here, serving the great room and the hearth room. It's like having a cozy campfire indoors, without the smoke getting in your eyes.
This feature ensures that whether you're chilling in the great room or lounging in the hearth room, warmth and ambiance are just a glance away.
Ah, the master suite – a private oasis where the stresses of the day melt away. In this home, the master suite is strategically separated from the other bedrooms, giving you the solitude you deserve.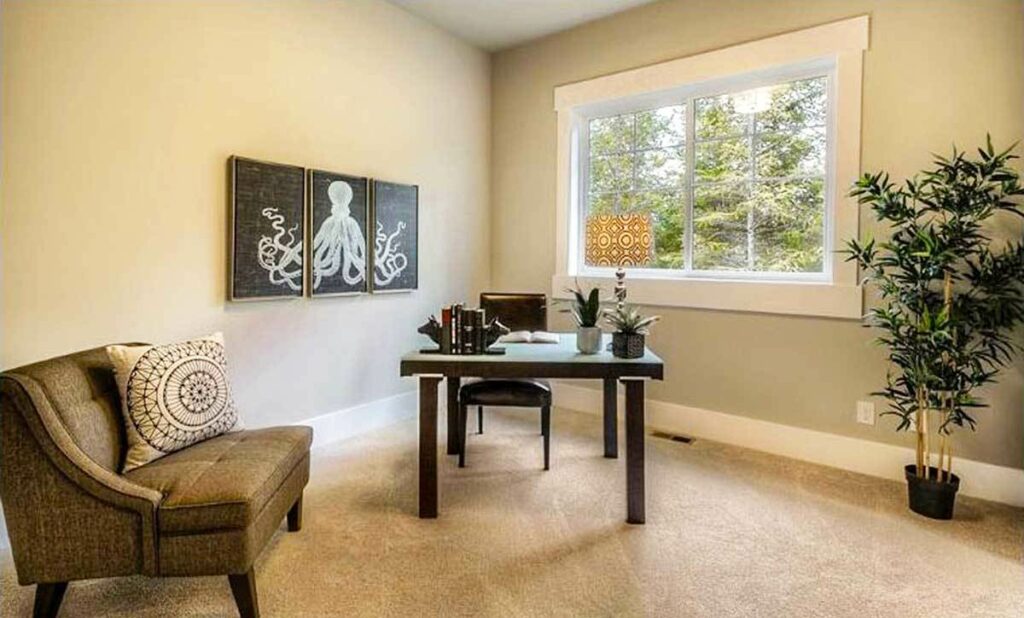 It's more than just a bedroom; it's a sanctuary where comfort meets privacy, ensuring that your midnight snack runs are your little secret.
Now, let's talk about something that sets this plan apart – the RV garage.
Whether you're a road trip aficionado or just like the idea of having an enormous space for your vehicles (because why not?), this feature is a game-changer.
It's like having a mini hotel for your RV, ensuring that your home on wheels is always ready for the next adventure.
In conclusion, the Mountain Ranch Home Plan is more than just a bunch of walls and a roof. It's a blend of comfort, luxury, and practicality, all wrapped up in a package that screams "mountain chic."
Whether you're a family looking for your forever home, a couple seeking a retreat from the hustle and bustle, or just someone who appreciates fine architecture, this plan ticks all the right boxes.
So, if you're in the market for a home that's as unique as your personality, give this one a thought. Who knows? It might just be the setting for your next big adventure in living.