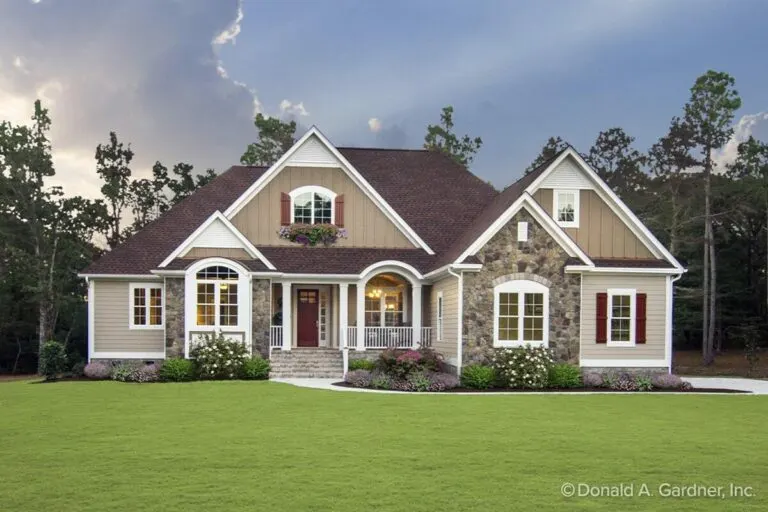 Plan Details:
2,324 Sq Ft
3 – 4 Beds
3 Baths
1 Stories
2 Cars
Welcome to the enchanting world of home designs, a realm where every space has its own story to tell and every detail plays a crucial role.
Today, I'm excited to guide you through an extraordinary house plan that combines the charm of a storybook with the practicality of your go-to pair of jeans. Imagine a Craftsman Ranch that's not just a mere dwelling but a beacon of comfort and elegance.
Let's start with the façade. This isn't just another ranch house; it's a Craftsman, synonymous with unique character.
Picture windows arched like the pages of a fairytale book and gables that bring a dramatic flair. The exterior of this home is far from ordinary; it's a bold statement in architectural design.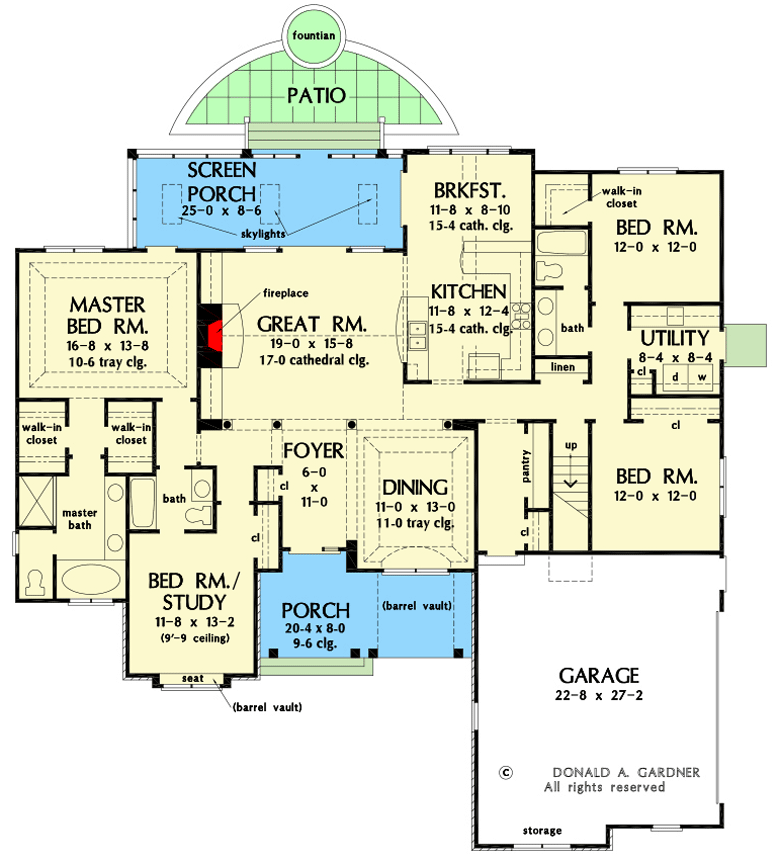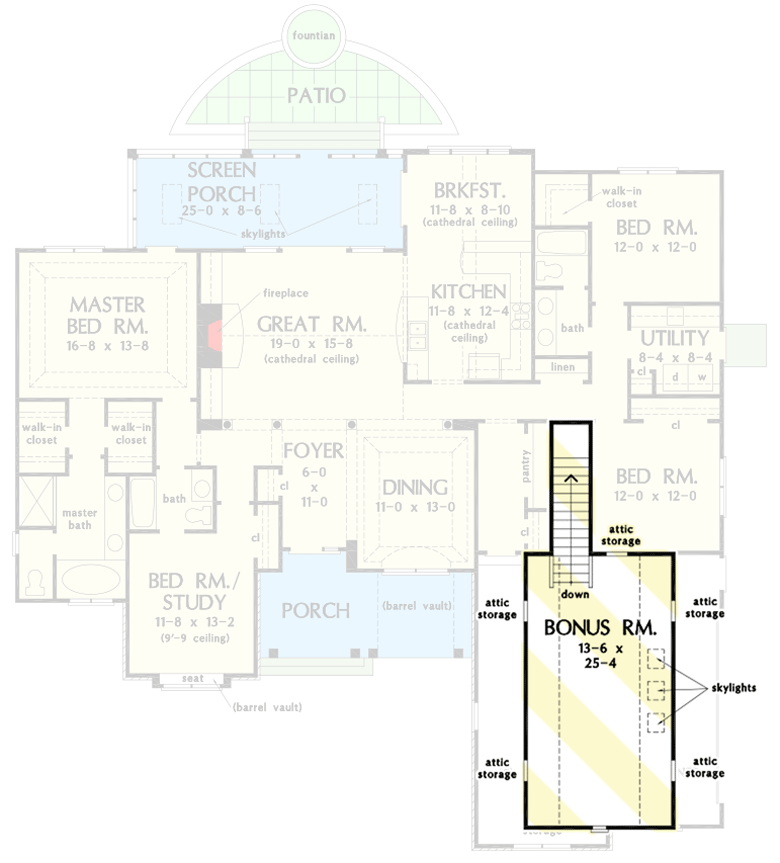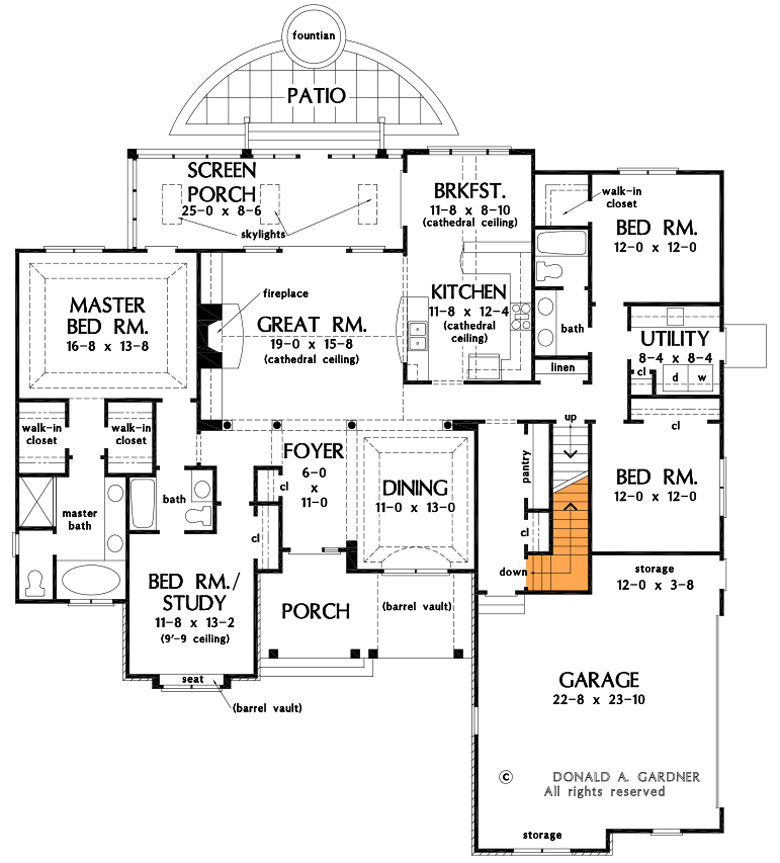 As you step inside, prepare to be awed by a stunning 17′ cathedral ceiling. Imagine the grandeur of a cathedral right in your living room – minus the choir and bishop, of course!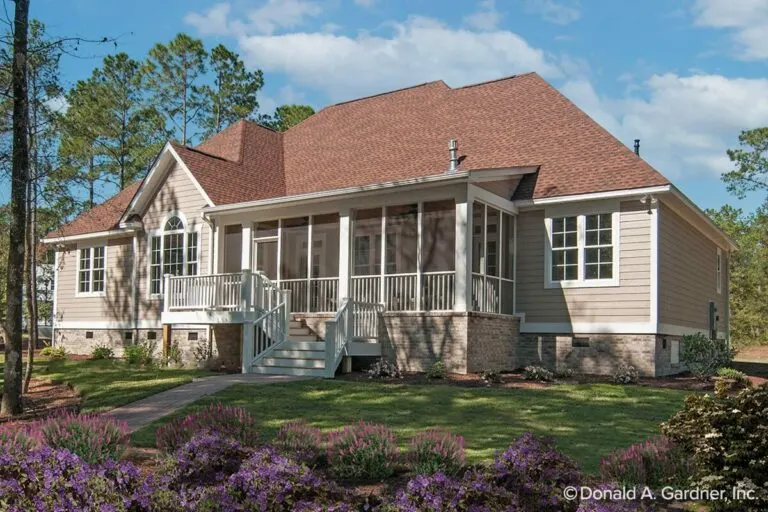 This lofty ceiling isn't simply high; it's a testament to your soaring dreams. Accompanied by tray ceilings in other rooms, the house transforms into a sanctuary of luxury and relaxation.
This abode is a testament to the importance of natural light and picturesque views. Large windows at the rear don't just offer a view; they merge the outdoors with your indoor living space.
And the French doors? They're not merely entry points but portals to a tranquil backyard oasis.
Practicality is key in this design. A coat closet and mudroom off the garage act as your personal clutter management team. Forget the days of misplaced keys and cluttered entries.
The laundry room is redefined here, doubling as a mini workspace, complete with functional counters.
The master suite is nothing short of a dream. With a tray ceiling adding to its charm, direct access to a screen porch for those leisurely Sundays, and not one, but two walk-in closets, because why settle for less? This space is designed for both comfort and luxury.
The front bedroom, adaptable as a study or home office, acknowledges your aspirations, be it starting a blog or penning your memoir.
Across the home, two additional bedrooms share a bath, promoting unity and, possibly, a little friendly competition in the mornings.
Just when you think it couldn't get any better, discover the stairs leading to a bonus room. This 408 square-foot space is your blank canvas – a man cave, craft room, or a teenage retreat – the possibilities are limitless.
Spanning 2,324 square feet, with 3-4 bedrooms and 3 baths, this Craftsman Ranch is more than a house. It's a backdrop for your life's most cherished memories, a place where comfort and style coalesce, where practicality meets luxury. It's not just a living space; it's a thriving haven.
So, that's the story of a house plan that transcends the ordinary. It's a lifestyle, a dream, perhaps your future home. Who's ready to make this dream a reality?