Plan Details:
2,910 Sq Ft
3 Beds
3 Baths
1 Stories
3 Cars
Ahoy, fellow home enthusiasts!
Have you ever contemplated the magical fusion of craftsman elegance and contemporary convenience? Well, hold onto your hats because we're about to embark on an exhilarating journey through the mesmerizing world of the Northwest Ranch home plan.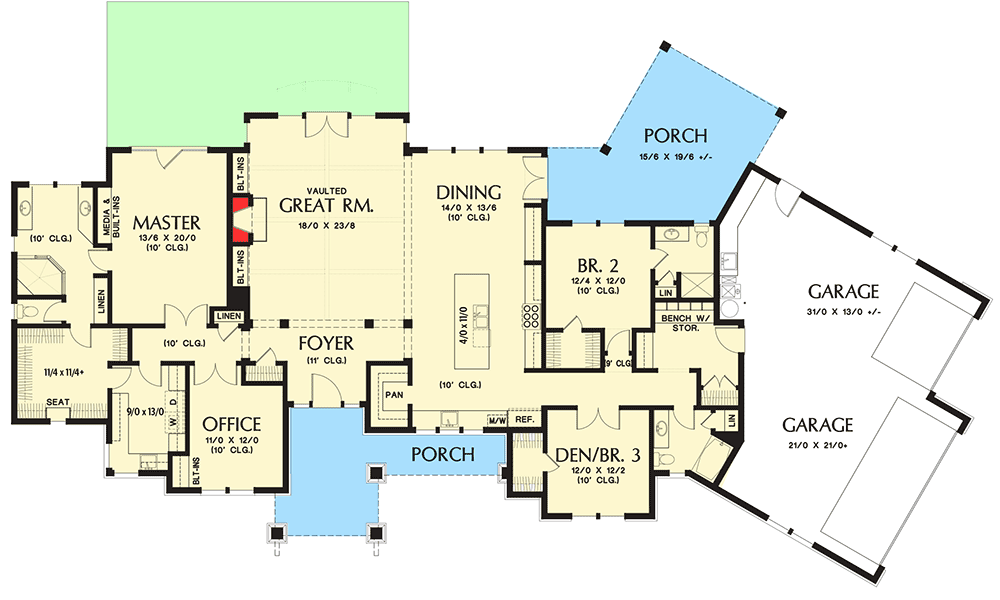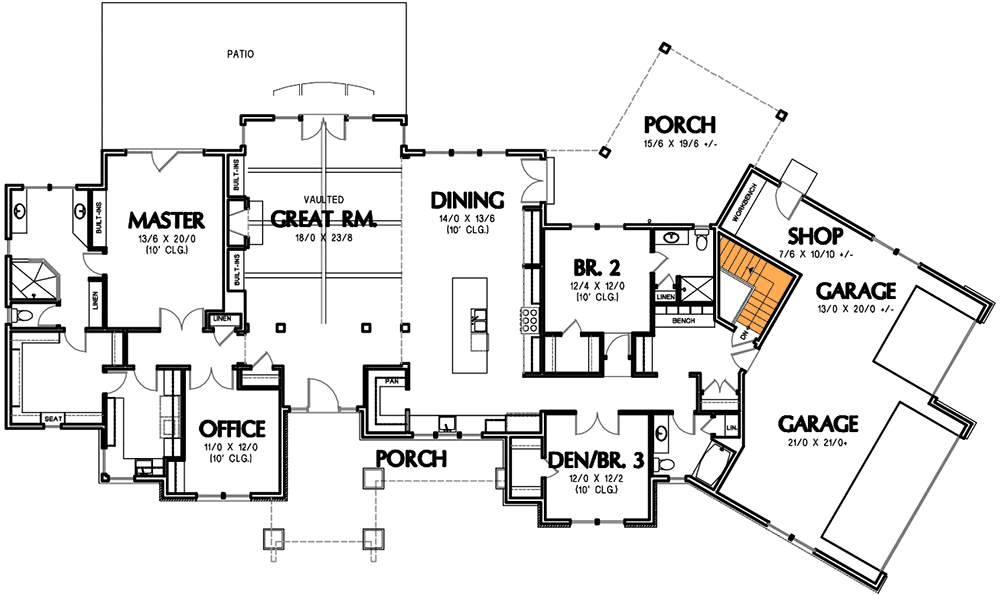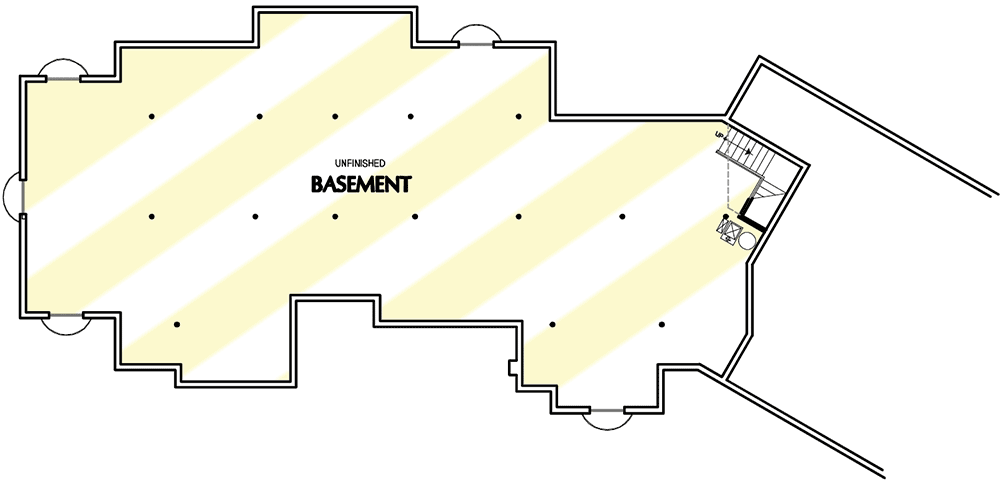 Picture this: a house that seamlessly blends classic craftsman detailing with a dash of modern flair, resulting in pure sophistication. But that's just the tip of the architectural iceberg. Brace yourselves for a roller-coaster ride that'll make you see homes in a whole new light.
Our adventure kicks off with a jaw-dropping entrance, where impeccable craftsman details whisper tales of timeless beauty. As you step inside, prepare to be mesmerized by an unrivaled view that unfolds before your eyes.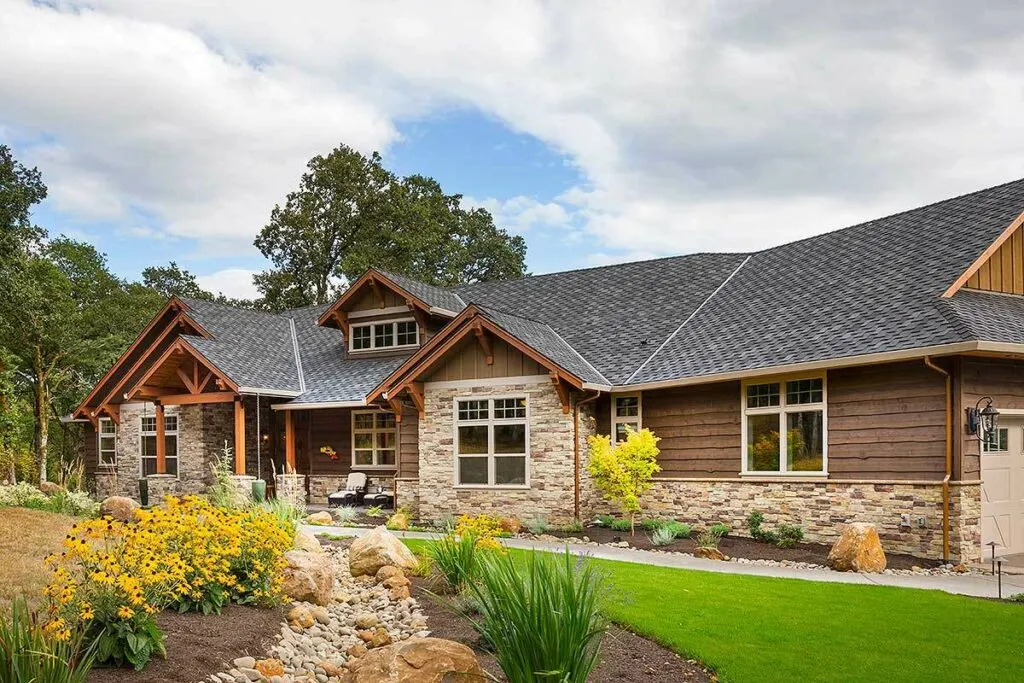 The foyer, a dramatic welcome, beckons you forward, guiding your gaze through the vaulted expanse of the great room and offering a tantalizing glimpse of the rear patio. It's an entrance fit for royalty, making a statement that your home is no ordinary abode.
Now, let's delve deeper into the heart of this architectural marvel. This plan bestows upon you an open, airy ambiance that effortlessly merges the kitchen, dining room, and the great room.
The ceiling, soaring to a majestic 15 feet, gives you all the space you need to flip pancakes, perfect your salsa moves, or simply breathe freely.
But let's talk about the kitchen—the crown jewel of culinary creativity. It boasts an extra-long island that stretches a whopping 4 feet by 11 feet.
This is your canvas for elaborate dinner preparations or simply a convenient spot to unload those never-ending grocery bags. In fact, at 15 feet by 17 feet, this kitchen might just put some city apartments to shame in terms of size!
Now, for the pièce de résistance, the left wing reveals the master suite. This haven includes a built-in media center because, let's face it, who wants to leave the comfort of their bed to watch their favorite show?
French doors lead you to the rear patio, offering the perfect setting for morning coffee or nighttime star-gazing.
And that walk-in closet? It's so spacious that you might lose yourself in its depths while choosing your outfit. Don't overlook the charming window seat—a haven for daydreamers and a handy spot for tying your shoes.
On the opposite side of this architectural marvel, you'll discover two generously sized family bedrooms. The icing on the cake? Both of them feature walk-in closets, so there's no more bickering over space. Roommates, siblings, or guests—everyone gets their fair share of storage heaven.
Have you ever entered a house and wondered where to stow those muddy shoes or dripping umbrellas? Fear not, because this house plan has you covered. With built-in storage and benches right off the back entry from the garage, messy entrances will become a thing of the past.
And let's not forget the laundry room. Tucked discreetly away, it measures a roomy 9 feet by 13 feet—large enough not only for washing and drying but perhaps even for a spontaneous dance party while waiting for that spin cycle to work its magic!
Last but certainly not least, let's talk garages. With space for three cars, this garage boasts a grand 18-foot-wide and 8-foot-high door, along with a slightly more petite one at 10 feet wide and 8 feet high.
Whether you're a car enthusiast or simply have a penchant for collecting treasures, this garage has your needs covered.
So there you have it, folks! The Northwest Ranch Home Plan isn't just a house; it's a haven. It's spacious, sophisticated, and just a touch sassy—a perfect blend of luxury and comfort that promises to be the backdrop for countless unforgettable moments.
If homes could take selfies, this one would undoubtedly be breaking the internet right now!
Plan 69582AM