Plan Details:
2,776 Sq Ft
2-3 Beds
2.5 – 3.5 Baths
1 Stories
4 Cars
Greetings, dear reader, and welcome to the remarkable house plan that's about to unveil itself as the dream you never knew you had, until this very moment.
Life, as we know, has its way of surprising us. Sometimes, it hands us a basket of lemons, and other times, it unveils a remarkable gem like the Country Ranch plan, complete with the option of a walkout basement.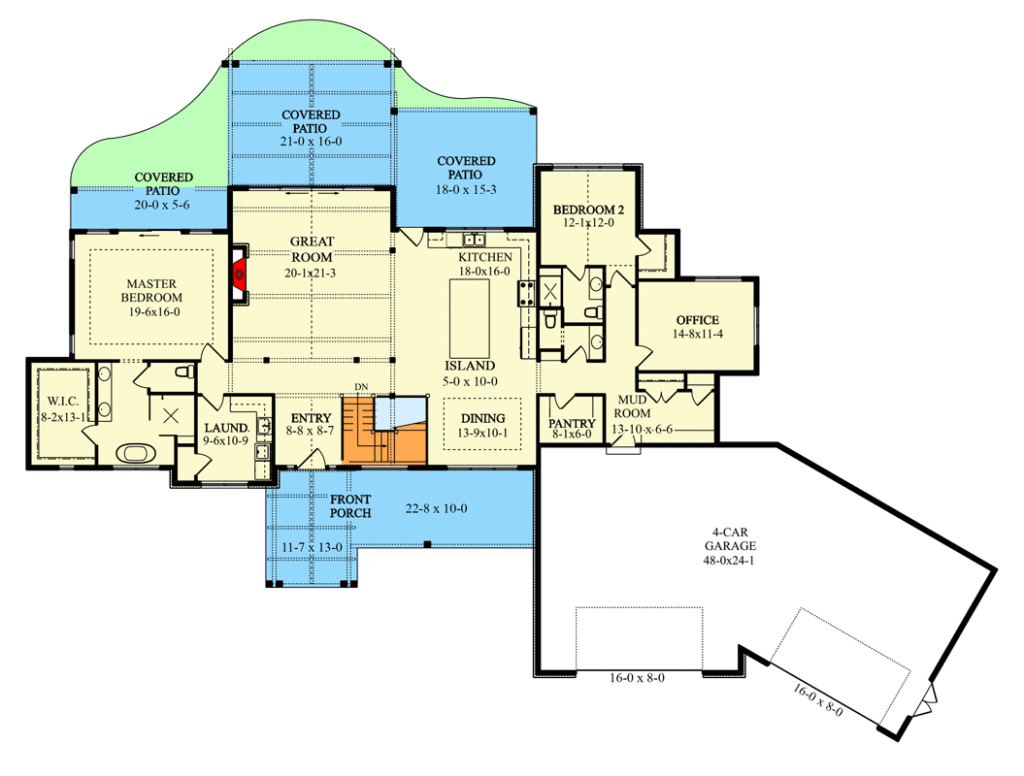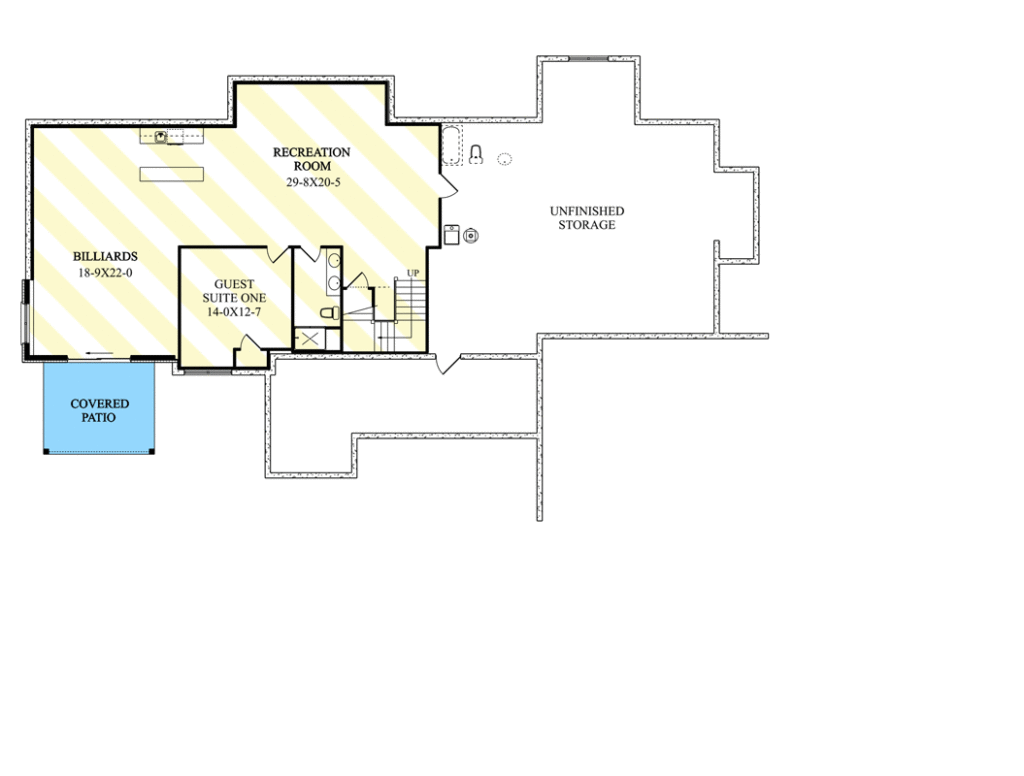 It's like hitting the architectural jackpot! Let's set the scene: imagine arriving at a house that sits gracefully on a gently sloping lot. Before you even step out of the car, the inviting front porch extends a warm welcome.
The house seems to whisper, "Come on in, my friend. Just remember to leave the outside world at the door." Okay, granted, talking houses aren't a thing, but if they were, this one would surely be the friendliest conversationalist around.
The moment you step through the threshold, it's not merely a house you're entering. No, it's an experience, a world where exposed beams meet elegant columns, crafting an exquisite great room that's both majestic and comfortable.
Imagine an ambiance that balances grandeur with that heartwarming sense of "home sweet home." But wait, there's more!
The kitchen isn't just any kitchen; it's a haven for culinary creativity. An oversized island takes center stage – it's practically a throne for your inner chef.
Move over, Gordon Ramsay, because in this space, you're the reigning culinary virtuoso, ready to whip up anything from a five-course feast to a comforting plate of spaghetti. Let's keep it real.
And now, let's talk about the pièce de résistance – the master bedroom. Situated on the main level, it's a private retreat that feels like a world unto itself. This is no cramped corner; we're talking about expansive luxury.
The ensuite? Oh, it's beyond your average bathroom. It's a sanctuary of comfort and indulgence. And that walk-in closet?
If clothes could speak, they'd be giving you a standing ovation. You might even find yourself shopping to fill up the space – oh, what a delightful predicament!
But let's not forget practicality in the midst of opulence. If the mere thought of carrying laundry up and down stairs makes you cringe, rejoice!
The laundry room is conveniently located right beside the master bedroom. Say goodbye to the days of lugging baskets and hello to the joy of easy laundry days. Your back will thank you, and so will your sanity.
Let's pause for a moment and catch our breath, because this house, oh, it's far from finished with its surprises.
Beyond that sprawling 4-car garage – which, let's be honest, might just be the answer to your car-collecting aspirations – lies a second bedroom.
Now here's the twist that keeps things exciting: a home office also graces this realm.
For all those who've embraced remote work but occasionally need an escape from the hustle and bustle of home life – whether it's noisy blenders, playful pets, or exuberant kids – this office is your sanctuary of serenity.
But wait, there's more to this narrative. Remember that optional walkout basement I mentioned earlier?
Well, let me clarify that this isn't your stereotypical dark, dingy basement of ghost stories and cobwebs. No, this is a space designed for the ultimate in entertainment and admiration.
Imagine a billiard's room that echoes with laughter and friendly competition.
Check. Envision a recreational room that's versatile enough for your hobbies or even that rock band you've been dreaming of starting. Double-check.
And for those times when family or friends drop in – be it the in-laws or that friend who conveniently "happened" to be in town – there's a luxurious guest suite.
Brace yourself, because your guests might find it hard to bid farewell. (Yes, it's a potential con, but let's focus on the positive, shall we?)
So, what's the takeaway from this enchanting story?
Simply put, if ever there was a house that could make you reconsider your life choices thus far, it's none other than the Country Ranch Plan.
It embodies 2,776 square feet of unadulterated joy and contentment, plus the bonus option of an expansive 1,616-square-foot basement that's ready to host the most memorable parties and moments of relaxation.
And now, if you'll pardon me, I must take a moment to daydream about that sumptuous kitchen island. Or perhaps it's the allure of the billiard's room that beckons.
Then again, that sprawling closet deserves its own moment in the spotlight. Well, you catch my drift – the possibilities are as endless as the charm of this remarkable abode.
Plan 95200RW