Plan Details:
2,671 Sq Ft
3 Beds
3.5 Baths
1 – 2 Stories
2 Cars
Have you ever imagined owning a home that effortlessly combines the timeless charm of classic Americana with the sleek sophistication of modern design?
Well, prepare to be amazed, because that dream is now a reality! Allow me to introduce you to a truly exceptional New American home plan that's as visually stunning as it is inviting.
Stay Tuned: Detailed Plan Video Awaits at the End of This Content!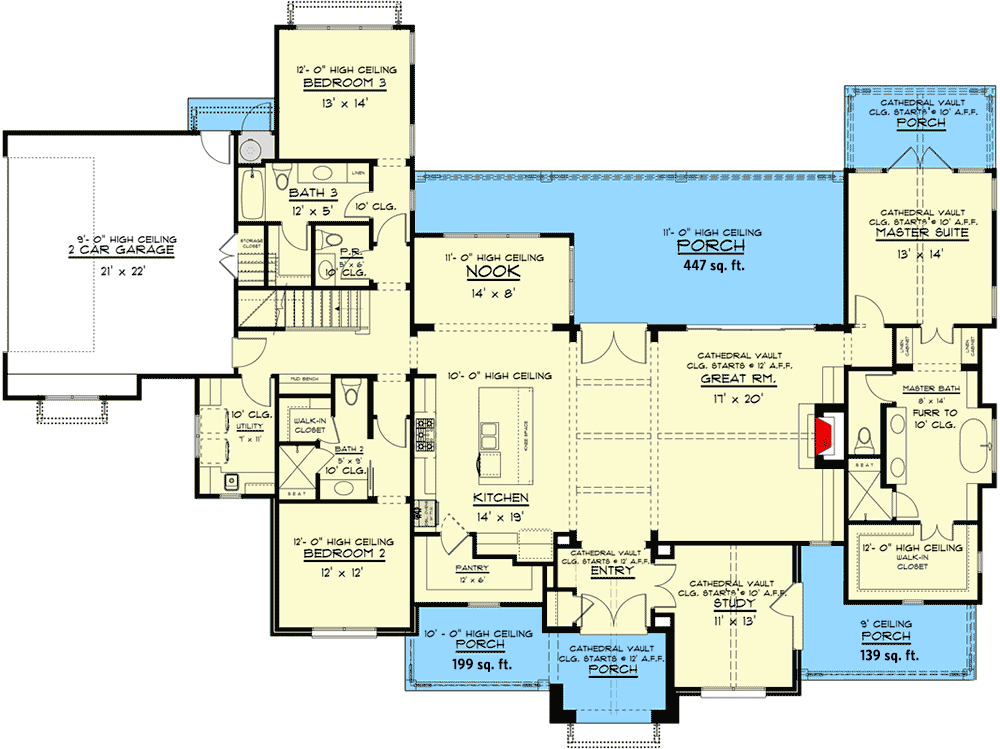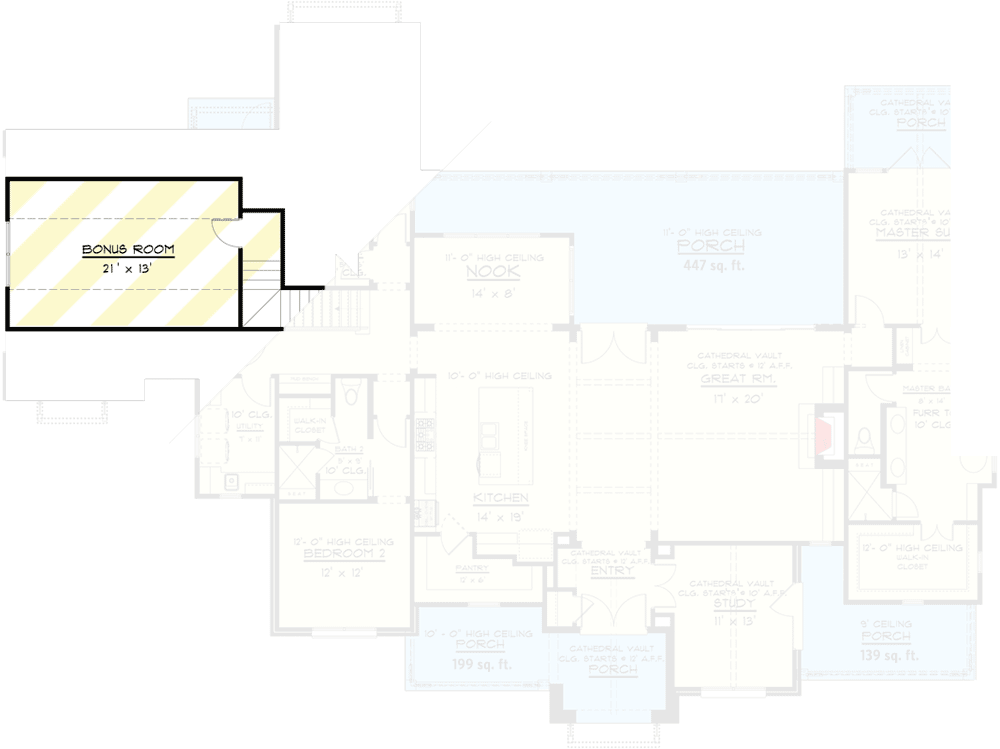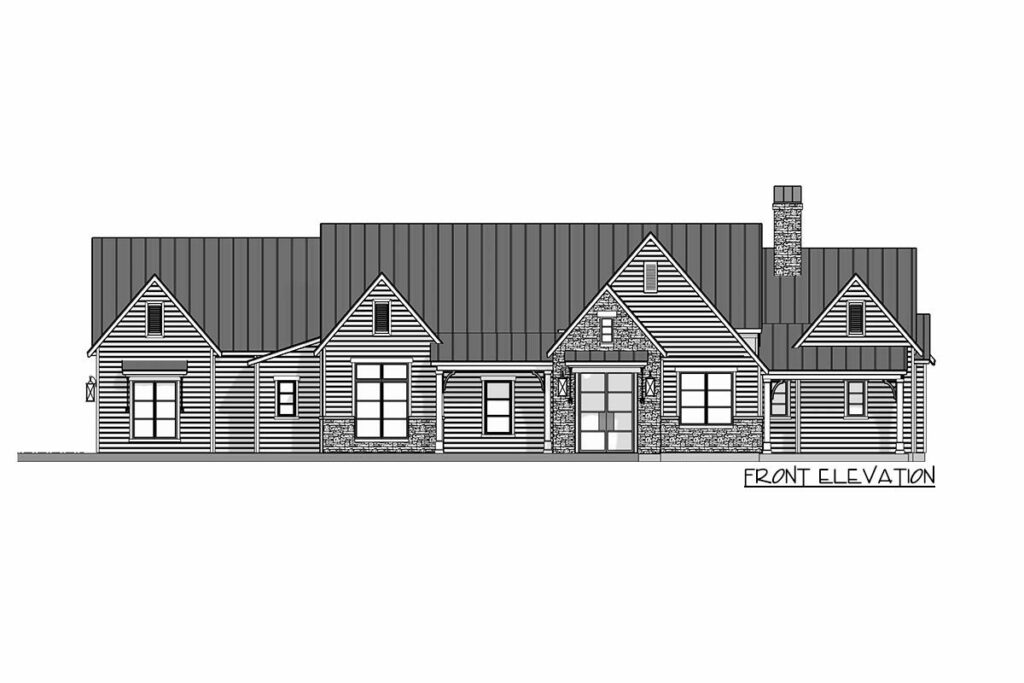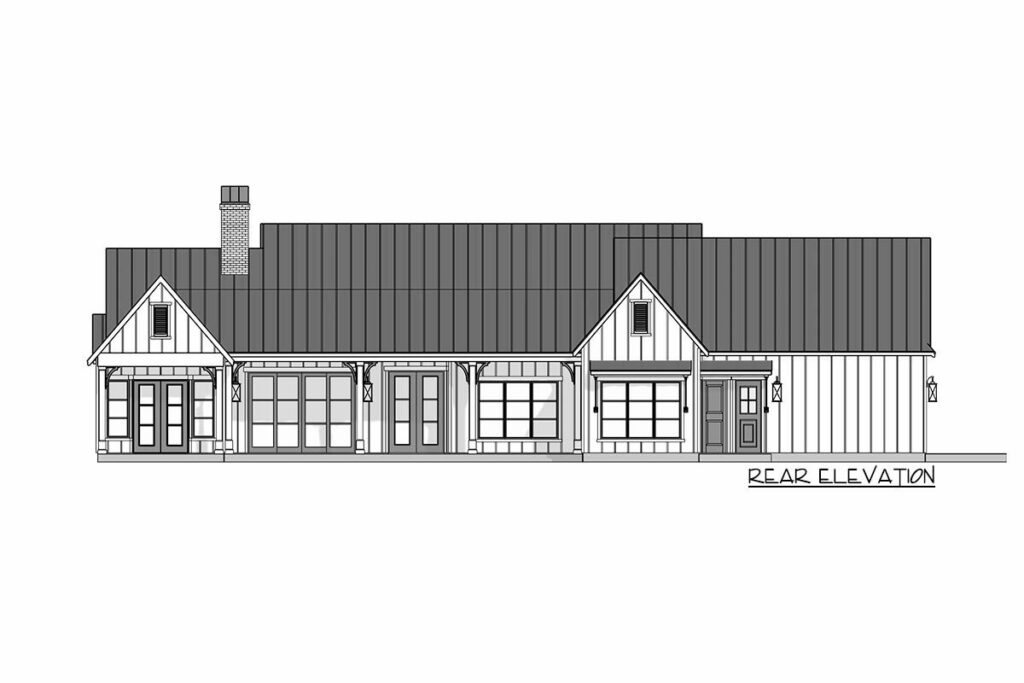 As you step inside this 2,615 square foot masterpiece, the first thing that strikes you, apart from the inevitable jaw-drop, is the overwhelming sense of space.
It's not an optical illusion; it's the result of a thoughtfully designed open-concept floor plan that's reminiscent of a refreshing summer breeze – light, airy, and undeniably perfect.
This house, with its steeply pitched gables that seem to whimsically mimic a distant mountain range, exudes an air of majesty but does so with a refined, indoor voice.
Upon entry, you'll find a strategically placed coat closet, banishing the days of haphazardly draping your jacket on the nearest chair and passing it off as "artistic clutter." Across the way, a serene study awaits – a personal sanctuary for those who crave a quiet refuge.
Whether you're an avid reader, an aspiring writer, or simply someone who values the sanctity of silence, this space speaks to your soul. And the added bonus? Access to a secluded porch, where your morning coffee rituals will reach new heights of bliss.
Now, let's talk about the pièce de résistance – the great room. It's not named "great" just for fun; it truly lives up to its moniker. Oversized sliding doors seamlessly connect your cozy indoor haven to the great outdoors.
Picture transitioning effortlessly from a snug family movie night to a mesmerizing session of stargazing on your patio. It's a dream come true! For me, and perhaps for you too, the heart of any home is the kitchen.
And this one? It's as if it read our innermost desires! A spacious island with a breakfast bar practically shouts "family breakfasts" and "late-night snack raids."
With a generously sized pantry in tow, even those who may have shied away from the culinary arts might feel inspired to whip up a dish or two. But that's not all – there's more!
The dining nook, enveloped by windows, promises that every meal is accompanied by breathtaking views of the back porch. Dining here is akin to enjoying a meal in a posh restaurant – minus the hefty bill!
Let's move on to the master suite, a space that epitomizes your wildest dreams. With French doors adorning the rear wall, expect mornings bathed in the gentle caress of sunlight and nights serenaded by the soothing whisper of the cool breeze. If that doesn't spell romance, I'm not sure what does.
The en suite bathroom rivals those found in luxurious hotel catalogs, but this one is exclusively yours! A freestanding bathtub beckons for relaxation, while dual sinks mean no more morning elbow battles.
And that roomy closet? It might just be the answer to finally curbing your shopping habits (or at least that's what you can tell yourself). For those moments when you crave a bit of personal space, there are two additional bedroom suites on the opposite side of the home.
Perfect for kids, guests, or that one cousin who always seems to extend their stay "just one more night."
And just when you thought you'd seen all this house has to offer, there's a sneaky staircase that leads you to a bonus room above the two-car garage. Game room? Art studio? Home gym? The possibilities are boundless!
This exclusive New American home plan is more than just a house; it's an enchanting experience. With its well-appointed features, majestic gables, and just the right touch of modern elegance, it might just be the dream home you've been yearning for.
So, who's ready to host a housewarming party? I'll bring the dip!
Plan 915042CHP