Plan Details:
3,127 Sq Ft
4 Beds
3.5 Baths
1 Stories
3 Cars
Hey, you!
Yes, you, scrolling endlessly through house plans, pondering if there's a home out there that can truly captivate your heart and soul.
Well, get ready, because you're about to uncover a farmhouse that seamlessly blends the enchantment of a countryside romance with the conveniences of a modern-day mansion.
Remember those school days when your teacher preached about the elegance of symmetry? Well, this house embodies that lesson perfectly.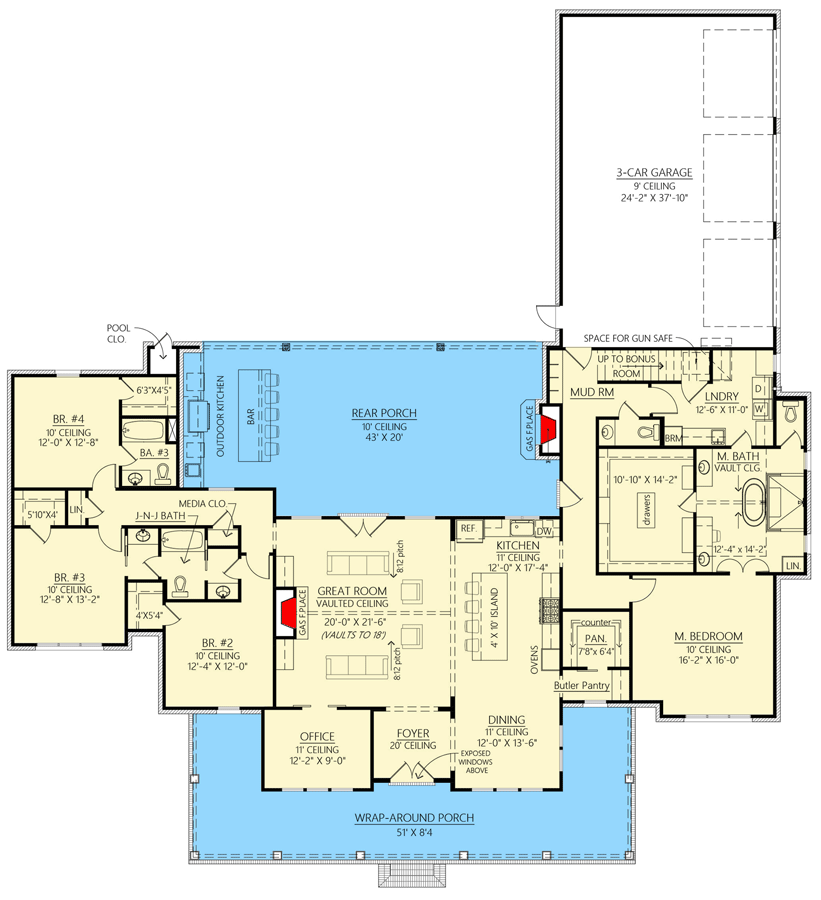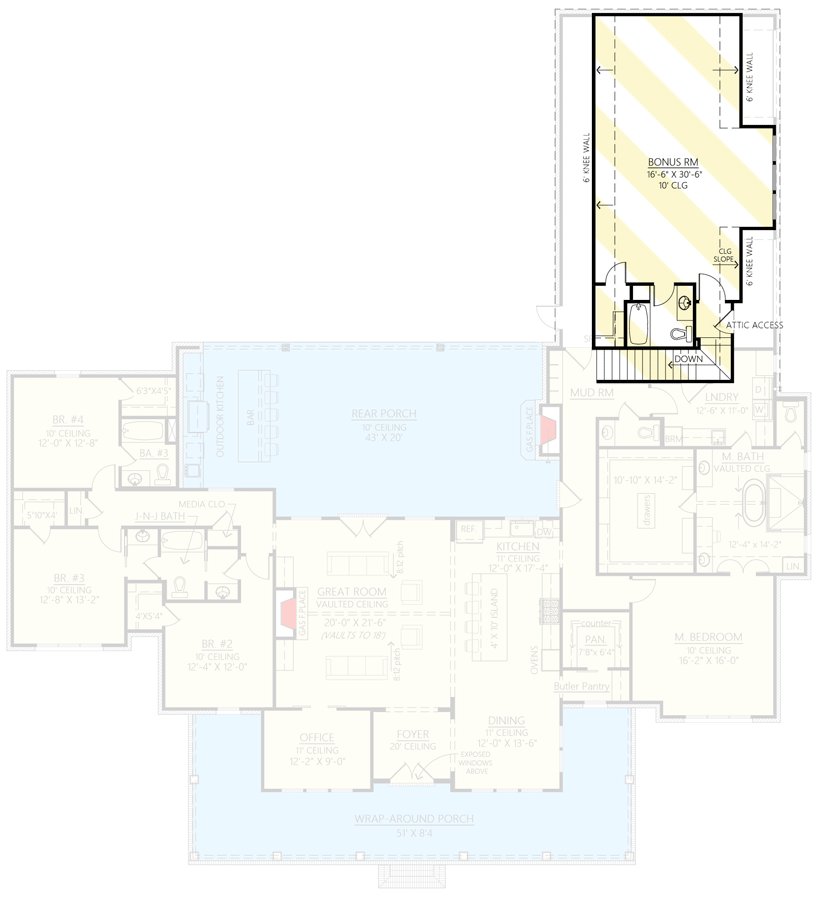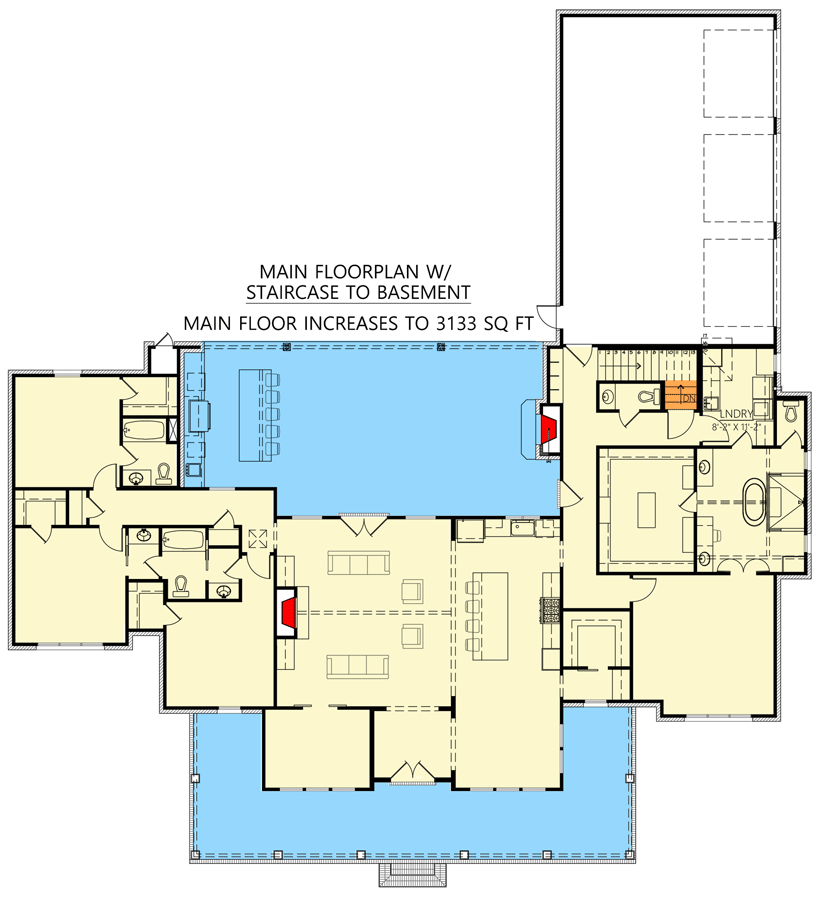 Twin gables gracefully embrace a spacious 8'4″-deep front porch, akin to a pair of perfectly arched eyebrows on a flawless face. Only, unlike your eyebrows, these architectural features are impeccably balanced.
And if the sight of the standing seam metal roof and charming dormer windows doesn't beckon you to enter, I honestly don't know what will.
Or, perhaps, it's the open floor plan of this residence that truly does the talking. Step inside, and you're welcomed by a great room that rebels against the notion that ceilings should be mundane, soaring to an astonishing 18 feet.
The kitchen? Oh, it's right there, showcasing a grand island like the belle of the ball. Those French doors? They're not just for appearances; they lead you to an outdoor haven.
If porches had social media followings, this one would have millions of dedicated fans. Imagine an outdoor kitchen that can comfortably seat six of your hungriest friends.
And then, there's a fireplace—because who can resist the allure of roasting marshmallows and sipping wine in the open air? Consider it your backyard's VIP lounge.
Strategically nestled on the right side (because right is always right, isn't it?), the master bedroom feels like a sanctuary for grown-ups.
But brace yourself, because the bathroom is the true showstopper with its lofty vaulted ceiling. And if you, like me, have ever battled with a lack of closet space, this house has heard your silent pleas.
A walk-in closet so spacious, you might need a map to navigate it. And for added convenience, the laundry room is just a hop, skip, and a jump away.
It's like a charming mini-community in there! Three bedrooms and two baths, with one thoughtfully designed as a Jack and Jill configuration. Because sharing is indeed caring, and it's also exceptionally cool.
Have you ever dreamed of a work-from-home space that feels more like a luxurious retreat than a mere office? Tucked away behind sliding barn doors (hello, rustic charm!), this workspace offers delightful views across the front porch. So, even on a gloomy Monday morning, life doesn't feel too shabby.
And don't miss out on the 698 square feet of sheer potential! It could be your personal mini-cinema, a home gym, or even a clandestine cookie stash spot (I promise not to spill the secret if you won't).
So, there you have it! A four-bedroom modern farmhouse that's more than just a house—it's a statement. It's as if it's whispering, "I'm chic, I'm stylish, but I also know how to throw a party."
If you're in the market for a place that will leave your friends just a tad envious and provide the coziest of sanctuaries, then my dear, this might just be the one for you."
Plan 56521SM