Plan Details:
1,486 Sq Ft
3 Beds
2 Baths
1 – 2 Stories
"Size Isn't Everything: The Modern Farmhouse that Packs a Punch"
They say, "Size isn't everything," and this compact modern farmhouse is living proof. Picture it as if the TARDIS from "Doctor Who" were transformed into a cozy countryside retreat – unassuming from the outside, but bursting with surprises within.
Let's take a closer look!
First, let's talk numbers: 1,486 square feet might sound snug, but like your favorite pair of well-worn jeans, it fits just right. With three bedrooms, two bathrooms, and the possibility of two stories, this house exclaims, "Hey, look at all this space I've got!" in the most humble way.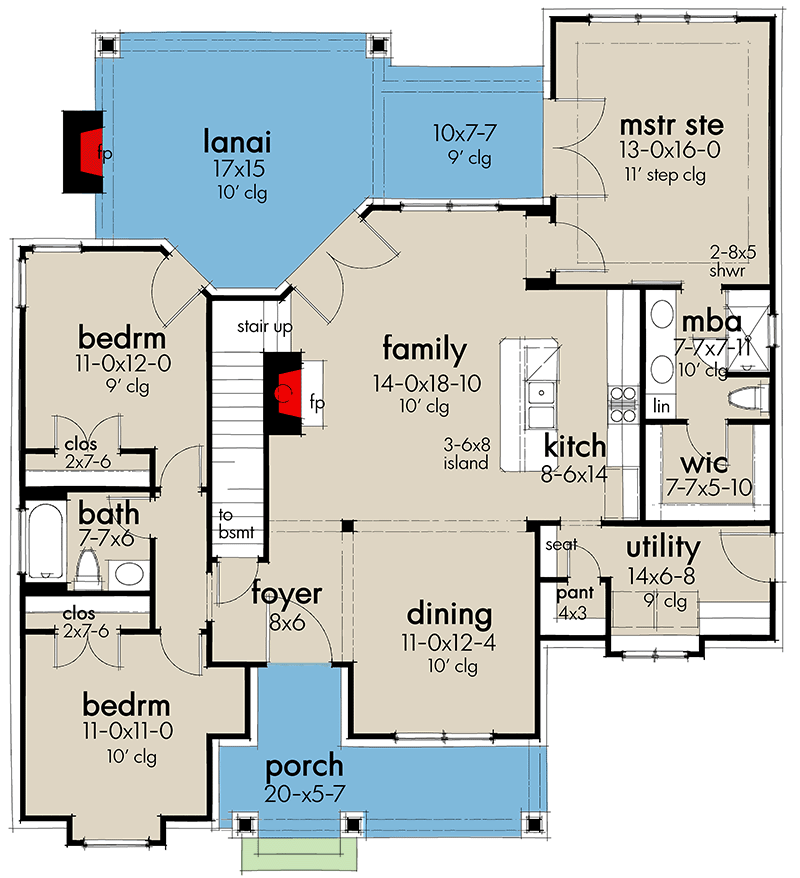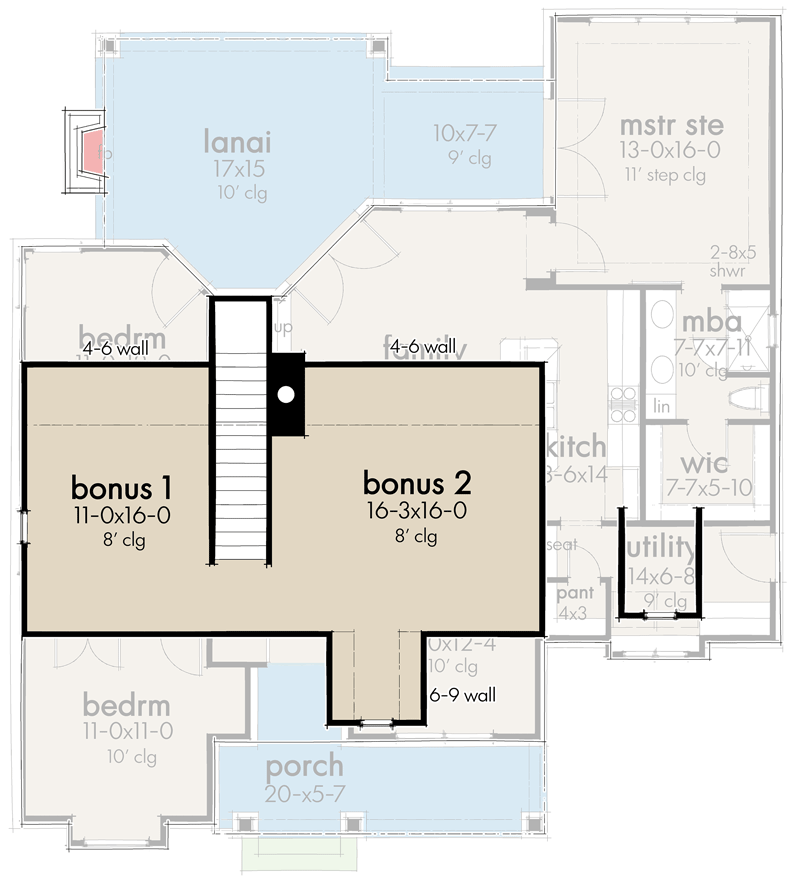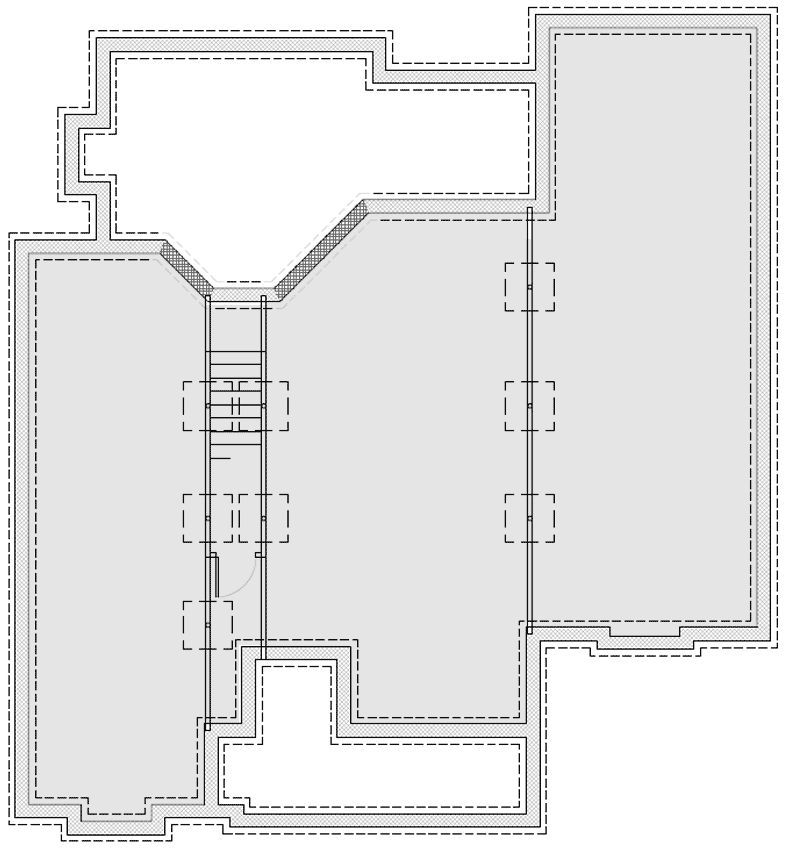 It boasts the charm of an old-timey farmhouse – rafter tails gracefully hanging over the bay window like grandma's favorite earrings, a quaint shed dormer, and a welcoming covered front porch, perfect for Sunday morning coffee or late-night gossip sessions.
Yet, it also incorporates a contemporary flair that whispers, "Yes, I can be hip too."
Step inside, and you'll find an open concept layout that encourages a harmonious blend of cooking and catching up on the week's events.
Those angled doors? They lead to the pièce de résistance – the covered lanai. A fancy term for what's essentially an outdoor living room, it extends 15 feet deep and comes complete with a cozy fireplace.
Imagine evenings spent here, under a starry sky, wrapped in a warm blanket, and maybe roasting a marshmallow or two (or twenty). After all, why should fireplaces be limited to the indoors?
The French have a knack for romance, and the master suite follows suit with another set of French doors leading straight outdoors. Whether it's for midnight strolls or simply to invite a breath of fresh morning air, these doors add an enchanting touch.
And, to make the most of the space, you'll find another pair of bedrooms sharing a pristine bath on the opposite side – perfect for kids, guests, or that occasional cousin who drops by.
But hold on, there's more! (I promise this isn't an infomercial.) Upstairs, accessible via stairs that coyly accompany the fireplace, you'll discover two bonus rooms. Is it a game room? A home office? A secret superhero lair? The possibilities are endless!
This house isn't just about its physical dimensions; it's about the potential it offers. It's like the Swiss Army knife of homes – compact, multifunctional, and always a conversation starter.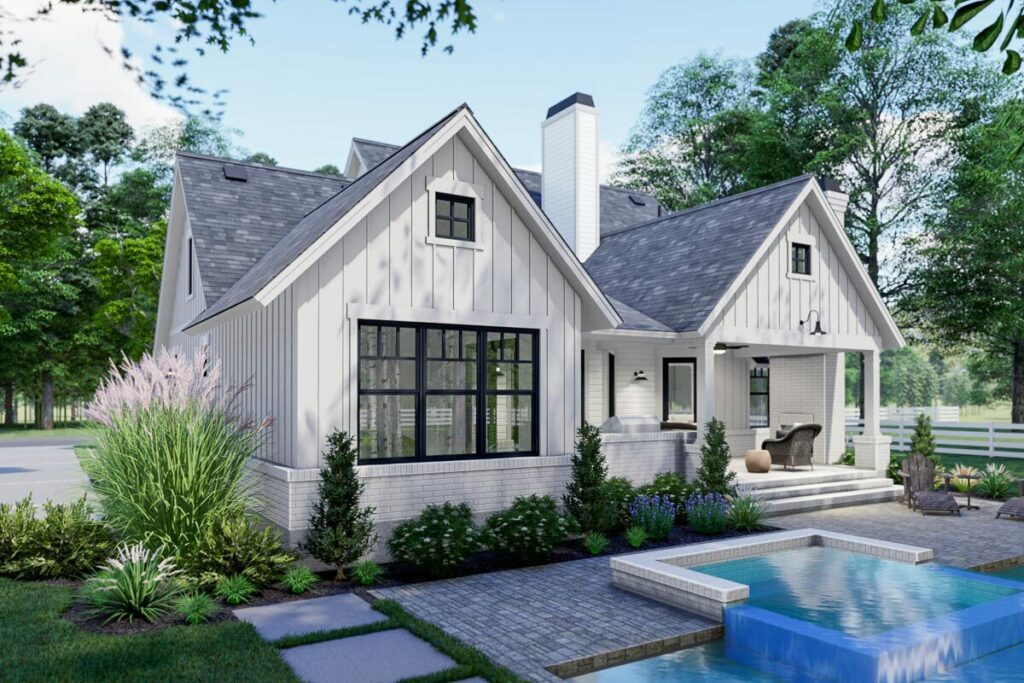 Remember, a house is not just a structure; it's a feeling. And this farmhouse? It feels like a warm hug, a spontaneous dance in the rain, and a comforting bowl of grandma's secret soup recipe, all wrapped up in under 1,500 square feet.
If homes had Tinder profiles, this one would undoubtedly earn a super like from me!
Plan 16921WG