Plan Details:
4,146 Sq Ft
5 Beds
4.5 Baths
2 Stories
3 Cars
Dear reader, have you ever come across a house that takes the concept of 'home' to a whole new level? I'm talking about a home that boasts a garage so large, it could serve as the set for your personal episode of "Pimp My Ride".
Prepare to be amazed by a Mountain Craftsman home plan that welcomes you with an incredible 5-car garage. Yes, you read that right – five cars. Not two, not three, but five!
However, hang onto your hats because that's just the starting point!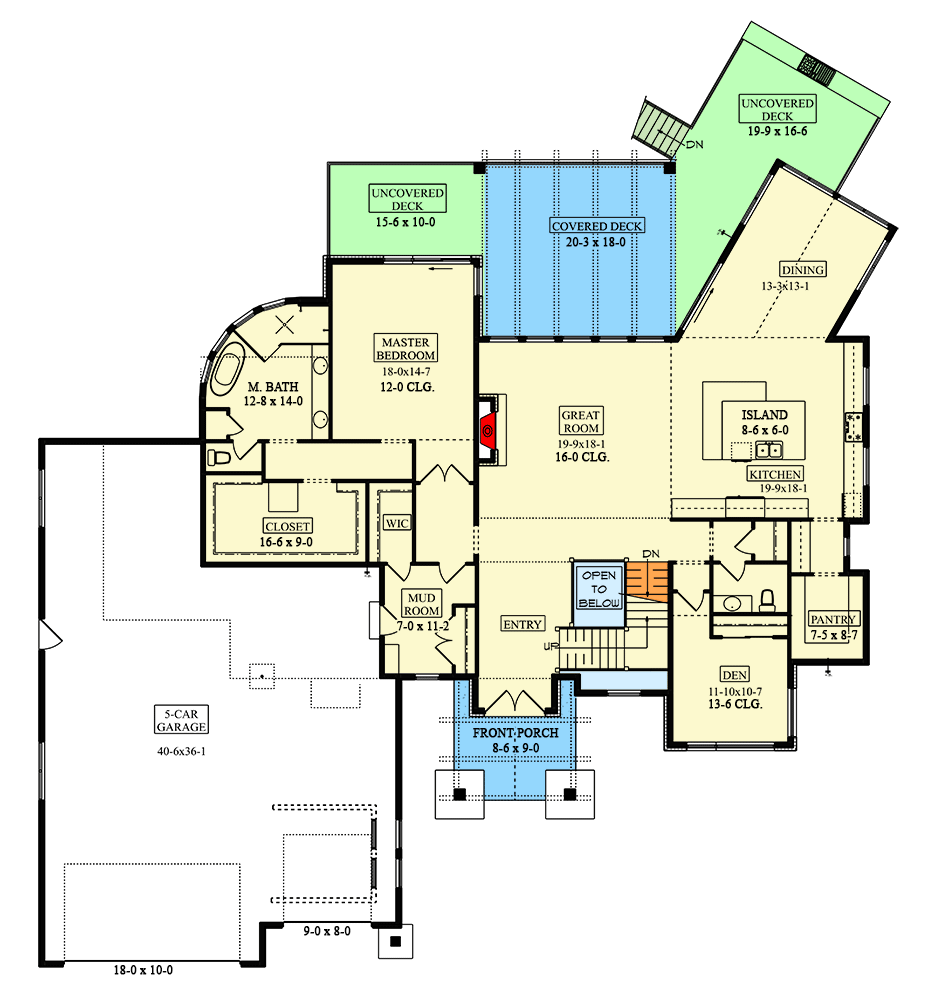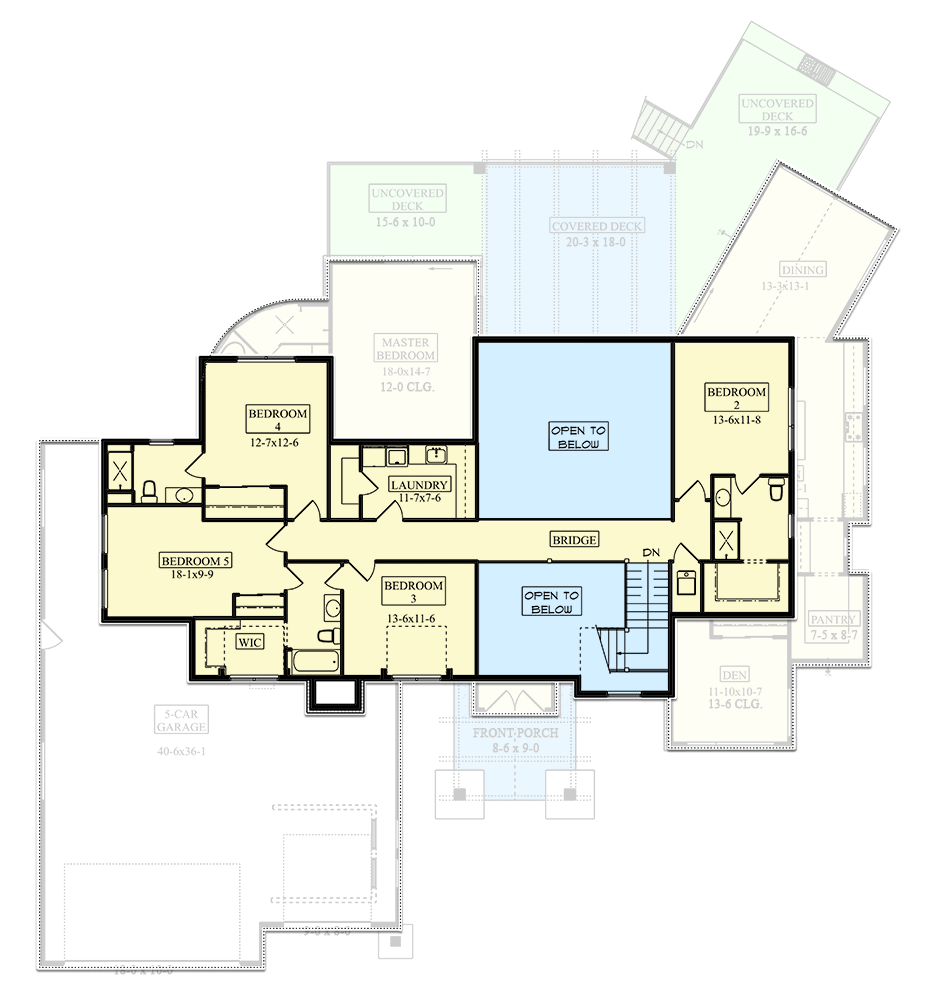 Encompassing an ample 4,146 square feet, this isn't your run-of-the-mill Craftsman. It's the VIP of Craftsmans, the pinnacle of design, the exemplification of grandeur – you get the drift.
Equipped with 5 bedrooms, 4.5 baths, and spaciously spread over two levels, this house perfectly marries design with functionality.
One can imagine the three bears from Goldilocks trading their quaint forest abode for this grand domicile.
As you maneuver past the breathtaking 5-car garage, you're greeted by an expansive and inviting living space.
A space that seems to attract joy and happiness, pulling people together for shared laughter, intense TV show debates, and unforgettable memories. A truly warm and inviting haven.
Next, we step into the kitchen – a haven for any culinary enthusiast. Built around a large island and encircled by an inviting eating bar, it's an irresistible venue for Sunday brunches and late-night snack missions.
But wait! The true star here is the walk-in pantry measuring a whopping 7'5″ by 8'7″. It's practically a room in itself – the ideal hideout for all your snack-stashing needs, come apocalypse or pandemic.
Moving on from the kitchen, the formal dining room extends angularly, adorned with a deck that beautifully complements its unique layout.
It's almost as if the designer thought, "Why not add a dash of outdoor charm?" Well, thank heavens for that! Picture a lively summer gathering with the aroma of barbecue filling the air and melodies intertwining with laughter and chatter.
Let's now step into the crown jewel of this dwelling – the main-level master bedroom.
Luxurious doesn't begin to cover it – with its private deck access, a curving wall housing a 5-fixture bathroom, and a roomy walk-in closet, it's like a private suite in a boutique hotel. It's like residing in a posh hobbit house, providing a royal retreat for its lucky occupants.
And the allure doesn't cease there. Ascend to the upper level and you'll discover a bridge-like hallway leading to four additional bedroom suites. With this many suites, you could host your own reality TV series! Add to that a conveniently located laundry room upstairs and you've got domestic bliss.
In conclusion, this Mountain Craftsman home plan transcends the notion of a house. It's a realm of memories, laughter, and epic gatherings, with the added bonus of parking for five cherished vehicles.
This home is as grand as it is cozy – like an embrace from a gentle giant, a feature that makes it quite extraordinary.
Always remember, investing in a home like this isn't just about the house, it's about embracing a lifestyle. A lifestyle that unapologetically proclaims, "Yes, I do need room for five cars, and I wouldn't have it any other way."
Because in the end, what price can you put on a place that offers everything – charm, style, functionality, and of course, a 5-car garage? I believe I've made my point.
Plan 95188RW