Plan Details:
2,214 Sq Ft
1 – 4 Beds
1.5 – 3.5 Baths
2 Stories
2 Cars
Hey there, folks!
Picture this: MTV Cribs meets a serene mountain retreat, and the result is the embodiment of modern mountain-style living.
Perched atop 2,214 square feet of prime real estate, this magnificent abode is bound to make you reflect on your life choices – in the best possible way!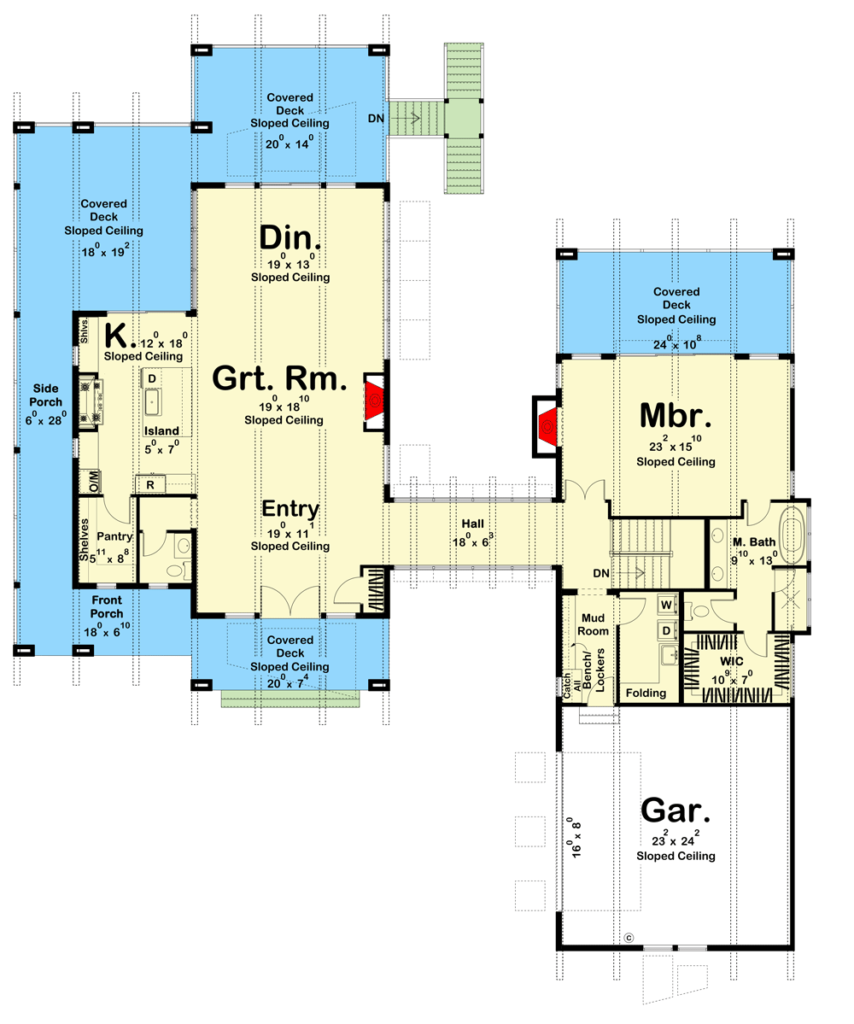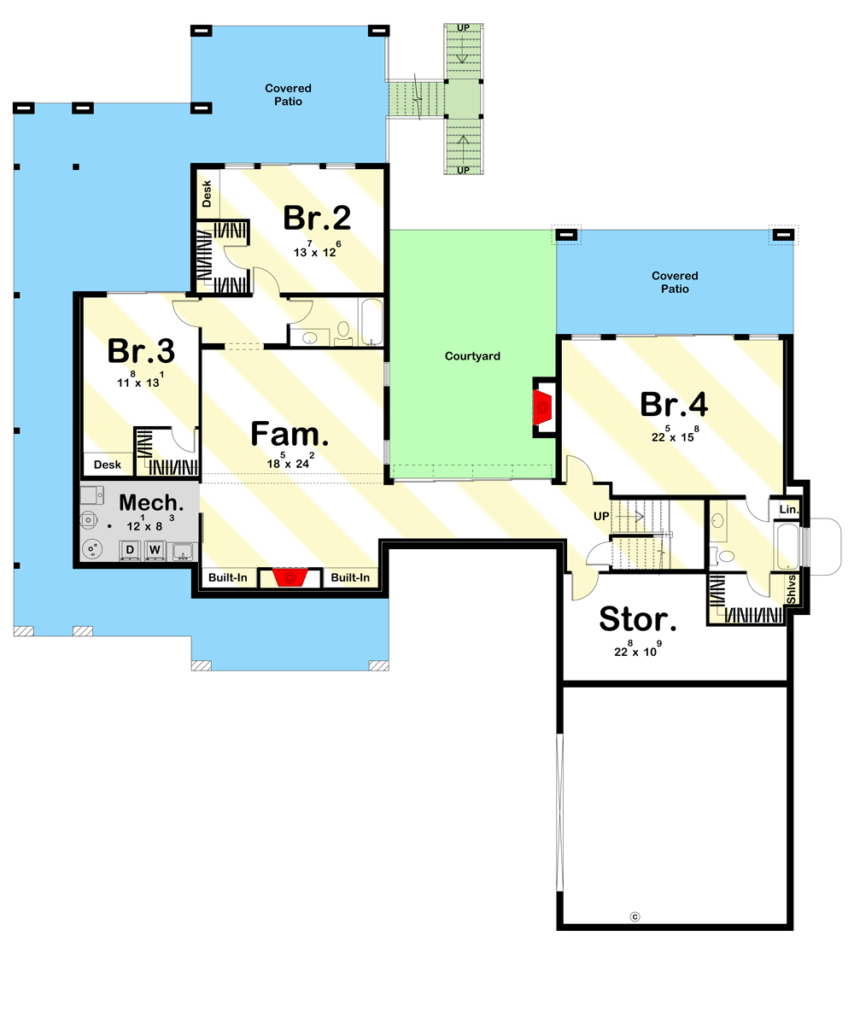 Imagine pulling up to this beauty and being greeted by a curb appeal that shouts, "I've arrived!" But that's just the beginning of your journey into this architectural masterpiece that's more than just a house; it's a bold statement.
After a scenic ride up to your oasis (in one of your two cars, no less), you'll enter through a spacious two-car garage or a charming covered deck – no mirage here, just your incredible reality.
Say goodbye to tracking in mud with the convenient mudroom right nearby. It's equipped with nifty catch-alls, stylish lockers, and comfy benches for all your outdoor gear. For a moment, you might mistake it for a swanky ski resort. But nope, it's all yours!
As you meander down the hallway, a generously sized laundry room catches your eye on the right. No more squeezing your laundry into a cramped closet; this room is all about making chores enjoyable (pun absolutely intended).
Take a few more steps, and you're stepping into celebrity territory. The master bedroom isn't just spacious; it's a regal retreat.
It even features its very own covered deck at the back – perfect for late-night contemplation or morning yoga sessions. And that closet space? It could give even the most dedicated fashionista a serious case of envy.
Now, let's talk about the bathroom. It's a paradise in itself, complete with a double vanity (who needs to share, anyway?), an indulgent soaking tub (cue the spa music), and separate toilet and shower areas. Your daily shower karaoke just got an opulent upgrade!
Leaving your regal haven, you'll find yourself in a breezeway that seems to have borrowed a piece of heaven. The panoramic views? They serve as a daily reminder that the exterior of your home is as luxurious as its interior.
Following the breezeway, you'll enter a space that's as welcoming as it is grand. An open-concept design seamlessly blends the entryway, great room, kitchen, and dining area. Add a covered deck that wraps around the entire space, and you've got indoor-outdoor living that'll leave your guests green with envy.
The kitchen isn't just for cooking; it's for creating lasting memories. It boasts a sizable walk-in pantry and an island bar, perfect for those spontaneous wine nights.
And let's not forget the built-in fireplace in the great room, which is ideal for cuddling up on chilly, starry nights.
Remember when I mentioned that this home was a statement? Here's the icing on the cake: an unfinished basement that's a blank canvas, waiting for your creative genius to take charge. Conveniently located near the master bedroom, this space is ready for your unique touch.
Feeling a little extra? There's an upgrade option that adds a whopping 1,806 square feet to your already impressive abode.
Think three additional bedrooms, two more bathrooms, and an extra family room. You could transform it into a home cinema, an underground bar, or perhaps your private bowling alley. The possibilities are endless – this house is your pearl, and the world is your oyster!
In conclusion, if you're in search of the pinnacle of mountain luxury with a modern twist, look no further.
This isn't just another run-of-the-mill house plan; it's an experience, a statement, and a journey into luxury, all bundled into one exquisite package. Why settle for ordinary when the extraordinary awaits you? After all, life's too short for dull homes!
Plan 623153DJ