Plan Details:
2,296 Sq Ft
3 Beds
2 Baths
1 Stories
3 Cars
Hey there, welcome aboard for a delightful journey through a home that's truly a fusion of the best of both worlds. So, get ready to be captivated as we explore an exclusive Ranch-style gem that would give even the wildest cowboy's ranch a run for its money.
Picture this: an impressive 2,296 square feet of pure architectural brilliance that awaits you. But it's not just about the numbers – it's about the unique charm that this home exudes.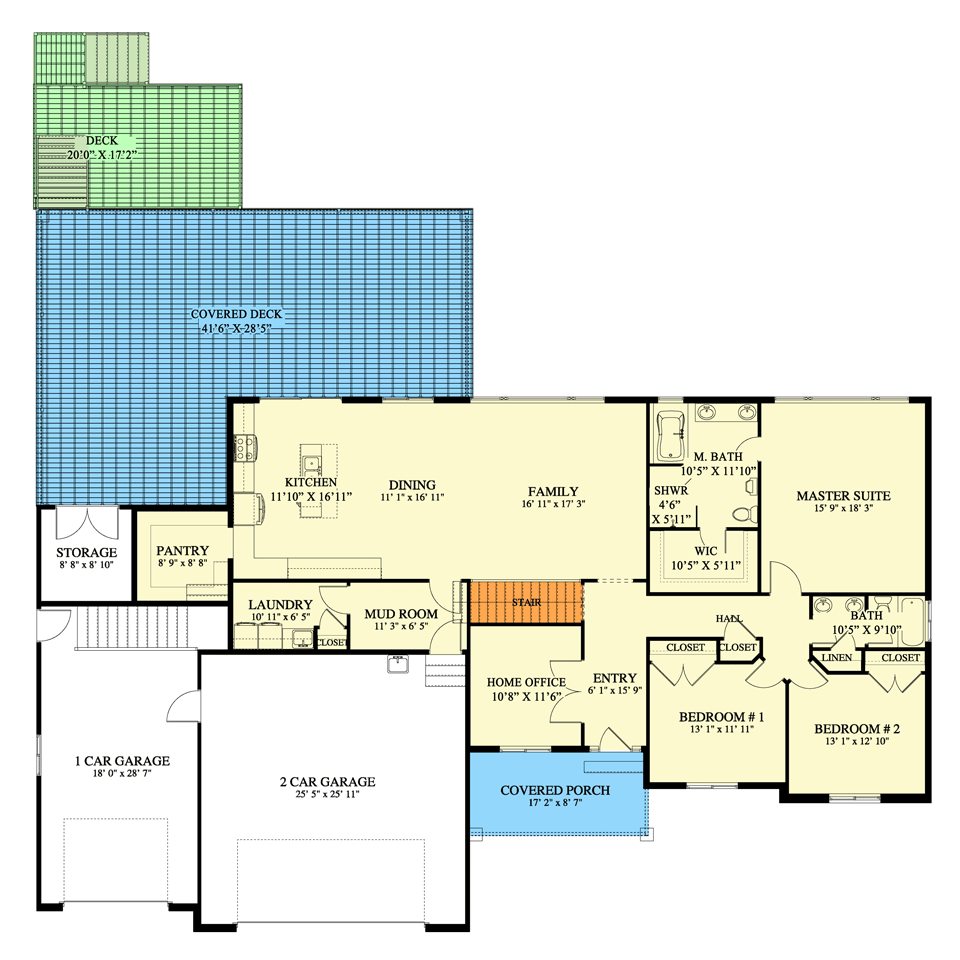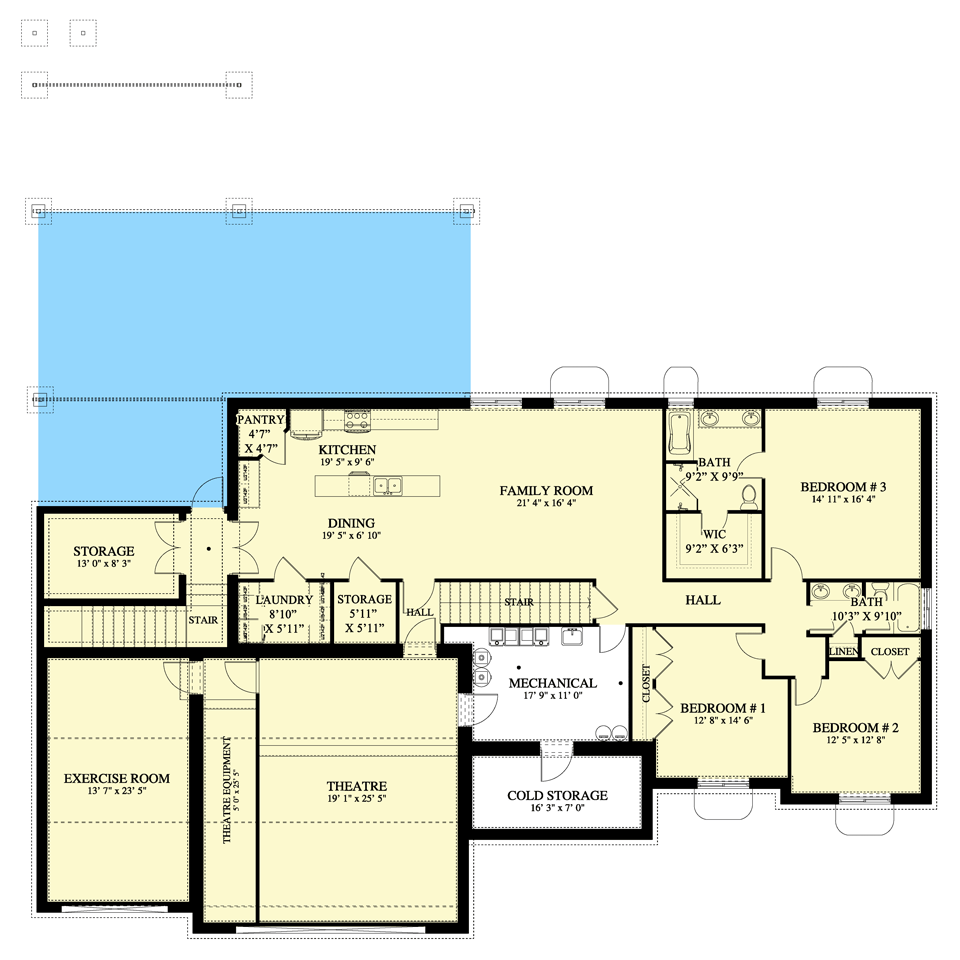 Step right into this marvelous creation boasting 3 bedrooms, 2 bathrooms, and a single-story layout that comes with a twist that's sure to pique your interest.
Oh, and let's not forget, it's got space for not one, not two, but three cars – now that's luxury that doesn't hold back. In the world of House Bingo, this home covers all the squares on your card.
Now, let's talk about front-facing gables – they're the design equivalent of a timeless little black dress. And guess what? This home rocks them like a runway model sashaying down the catwalk.
These gables aren't just a design element; they're a bold proclamation of style and personality. This is more than just a house; it's a statement that says, "I know what I want, and I've got it."
As you step inside, you're greeted by an expansive open space that seamlessly blends family, dining, and kitchen areas.
No more awkward separation between guests and hosts; this layout encourages everyone to mingle and enjoy each other's company without any barriers.
Hosting parties here is a guaranteed hit. And if you're thinking of showcasing your interpretive dance skills, the oversized covered deck is your very own stage.
It's perfect for a romantic summer evening dance or just a peaceful moment with your favorite beverage.
Now, let's indulge in a bit of luxury with the master suite. Imagine waking up every morning feeling like you're in a 5-star hotel.
With a massive rear window wall, you'll be the first to know when snowflakes fall, when raindrops dance, or even if a group of squirrels decides to have a gathering in your backyard.
And the bathroom? Well, it's not just a bathroom; it's an experience. A 5-fixture bath and even a bidet for that touch of European elegance. Talk about fancy! And for those of us with a penchant for shopping, the walk-in closet is like a dream come true.
As we move on to the other two bedrooms, cozy elegance takes center stage. Sharing a bathroom that's designed to make those early morning routines a breeze, you'll never again have to argue about who's hogging the shower.
For the work-from-home warriors or collectors of rare treasures, there's a home office that's both functional and stylish. Although, with a home as beautiful as this, let's hope those Zoom meetings don't become too distracting.
But here comes the twist that takes this home to a whole new level. Brace yourself, because there's more than meets the eye.
The excitement continues downstairs with a treat that awaits all cinephiles and fitness enthusiasts. A theater room for your movie nights, and an exercise room for when it's time to break a sweat – it's like having your own personal entertainment and fitness hub.
And just when you thought the main level was the star of the show, the downstairs apartment steps in like the cool twin sibling that almost mirrors the floor plan above. Are you thinking about in-laws, friends visiting from afar, or even generating some extra income? This apartment has you covered.
Complete with storage space, laundry facilities, and a pantry, it's truly a home within a home. And that single garage bay? It's more than just a storage space – for apartment dwellers, it offers direct access, ensuring both you and your tenant enjoy the privacy you deserve.
Ladies and gentlemen, that's the grand tour! A home that seamlessly combines the rustic charm of a ranch with the added bonus of a fully-equipped apartment. It's the epitome of getting excellent value for your investment.
So, whether you're hosting a soirée, unwinding after a long day, grinding away at work, or simply showing off your fabulous abode, this home has every base covered. And remember, just like a classic black outfit, gables are the timeless touch that adds that extra edge of sophistication to your living space.
Plan 61275UT