Plan Details:
2,510 Sq Ft
3 Beds
2.5 Baths
1 Stories
2 Cars
Dreaming of a farmhouse that doesn't shout "time warp" but rather whispers "contemporary elegance"?
Well, picture this: settle in with your designer shades on, because you're about to be introduced to the allure of the Modern Farmhouse Plan – a spectacle that outshines even the most glamorous catwalk during fashion week. Get ready for a journey that merges the best of rustic charm and chic modernity.
Let's delve into this captivating adventure!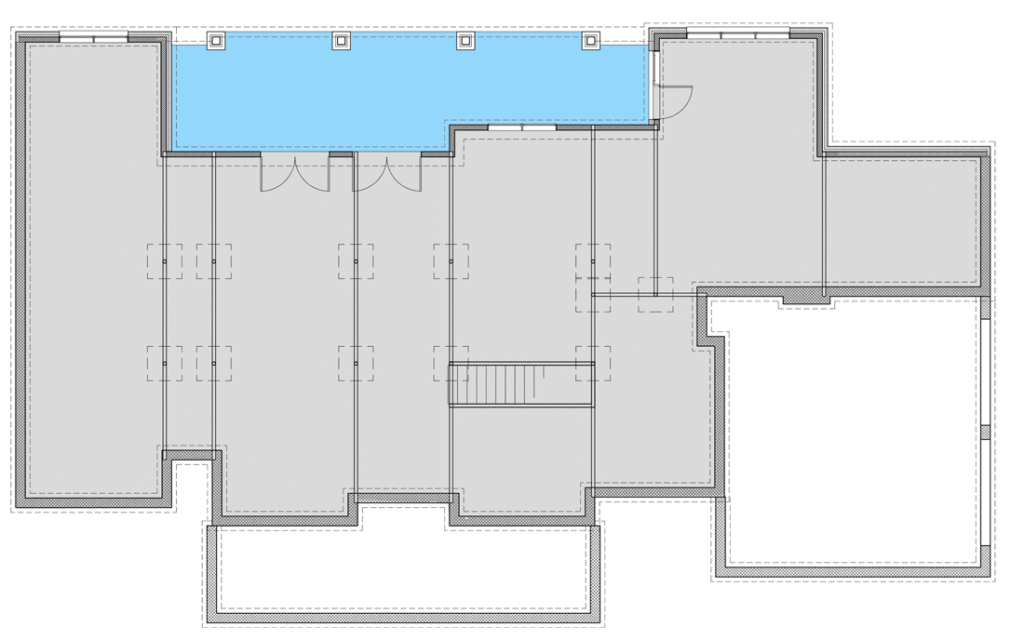 Encompassing a generous expanse of 2,510 square feet, this isn't your run-of-the-mill farmhouse. It's as if a high-end condominium and a traditional barn had a stylish offspring.
You'll find three expansive bedrooms that ensure you won't accidentally collide with family members – unless, of course, you're up for a lively game of hide and seek.
As you step into the living space, the soaring ceilings might just have you wondering if you've stumbled into a realm inhabited by giants. But it's no optical illusion – the open-concept living area truly presents a world of possibilities. While indoor trapeze might not be on your agenda, the potential is undeniable.
And when you're seeking a breath of fresh air (or an escape from Aunt Patty's endless tales), the covered veranda awaits. Here, you can sip your favorite brew, watch the sunset paint the sky, and feel like you're gracing the cover of a glossy lifestyle magazine.
The moment you grace the foyer with your presence, an elegant dining room stands ready to host your next legendary dinner soirée. And just across from it, if you're inclined towards scholarly pursuits or simply enjoy the illusion of such, a serene study awaits.
Be prepared to share your #WorkingFromHome snapshots. By the way, if your version of studying involves indulging in the latest TV drama, fret not – your secret is safe with us.
Now, let's mosey towards the rear, shall we? Brace yourself for a kitchen so spacious that you might consider consulting a map.
Ever felt lost on your way to the refrigerator? If not, be prepared for a novel experience! And for those of us who consider grocery shopping an art of buying everything under the sun and figuring it out later, this is a game-changer.
Thanks to the pass-through pantry, storage becomes a non-issue. Yes, that includes room for even the quirkiest as-seen-on-TV contraption. Because, why not?
Your domain awaits just beyond that 2-car garage. And when we say domain, we mean a master suite that's so luxuriously appointed that you might mistake it for a suite in a 5-star hotel. The walk-in closet?
It's roomy enough to be a realm in itself – a modern-day Narnia, if you will. And the bathroom? Let's just say it's an embodiment of opulence with its five-star-worthy fixtures.
Let's not overlook the two bedrooms situated on the opposite side, connected by a Jack and Jill bath. It's an arrangement that fosters connections – for better or for worse, depending on your perspective. Nonetheless, it does mean one less bathroom to clean, which is a silver lining in itself.
Stepping in from the garage, the powder bath is your guests' assurance that they won't need to embark on a pilgrimage through your palace. Right next door, the laundry room ensures that your days of hauling clothes to a laundromat are a thing of the past. Efficiency takes the spotlight!
And just when you thought this couldn't possibly get any better, brace yourself – or perhaps, toss your socks into that expansive laundry room. Ascend the staircase, and what do you find? A loft, a bonus room, and a game room.
That's right – an additional 540 square feet of sheer entertainment potential once completed. Will it be a dedicated space for board games, or perhaps a room where the floor mysteriously turns into lava? The choice is yours!
By now, it's quite evident that this modern farmhouse isn't merely a house; it's a lifestyle. A harmonious blend of classic allure and contemporary sophistication, it's where family memories are etched, laughter reverberates through every corner, and each space narrates a story.
If homes were to grace the runway, this one would undoubtedly steal the spotlight, commanding attention with its sheer charisma. So, get ready to strut your stuff – because this modern farmhouse is more than a residence; it's an embodiment of style, comfort, and the art of living well.
Plan 16925WG