Plan Details:
2,396 Sq Ft
3 – 4 Beds
3 Baths
2 Stories
2 – 3 Cars
Imagine waking up on a crisp morning, cocooned in a cozy blanket, with a steaming cup of your favorite brew in hand. You're seated on the inviting expanse of your wrap-around porch, surrounded by the gentle symphony of birdsong.
The air carries a refreshing hint of nature, and your most pressing decision of the moment is whether to whip up a delightful brunch in your fully-equipped outdoor kitchen or to snuggle up near the crackling fireplace indoors.
Stay Tuned: Detailed Plan Video Awaits at the End of This Content!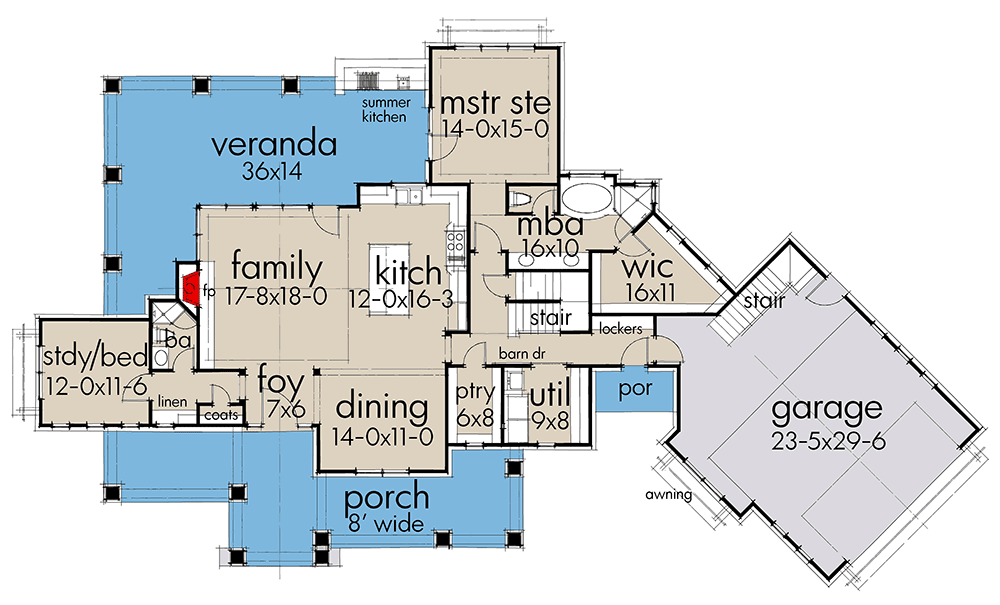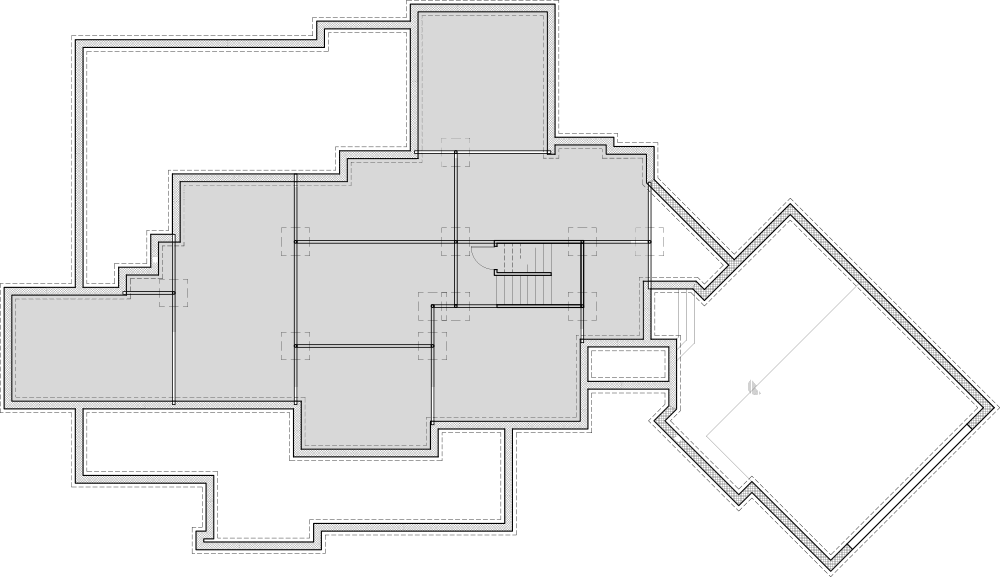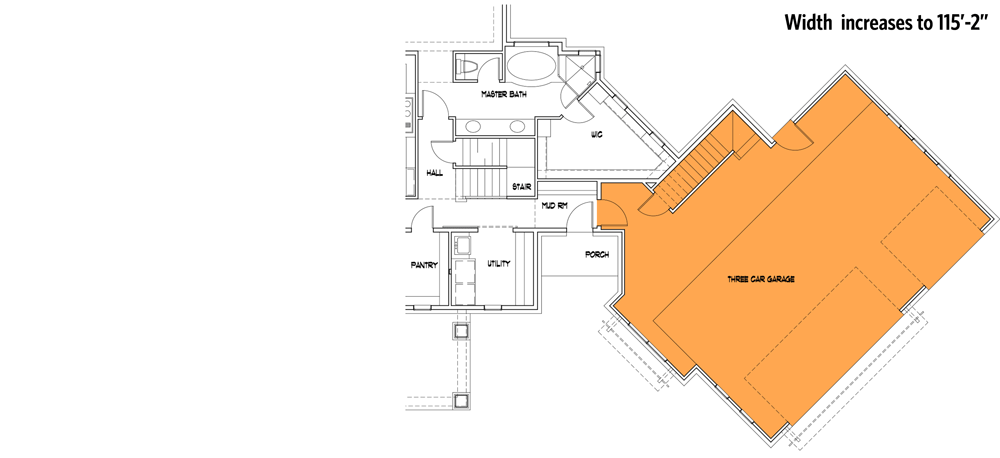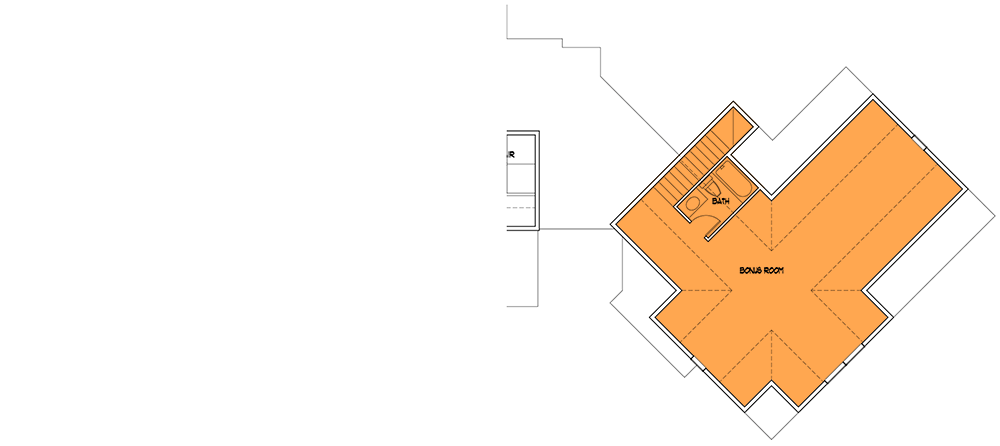 Welcome to a realm where the concept of "too much outdoor space" holds no sway – welcome to the enchanting domain of the Flexible Farmhouse.
If you're the kind of person who believes that a house can never have too many porches, then this farmhouse is bound to resonate with your soul. It's as if this farmhouse was designed with your spirit in mind.
Now, picture this: wrap-around porches embracing both the front and back of the house, opening up vistas that beckon you to slow down, breathe in the tranquility, and truly savor the outdoors.
It's not just a space; it's an invitation to immerse yourself in the beauty of nature.
And for those evenings when your heart desires the sizzle of burgers on a grill coupled with the mesmerizing hues of a setting sun, the outdoor kitchen stands ready to fulfill your desires – sheltering you from the elements while you indulge your culinary creativity.
Yet, as captivating as the exterior is, the interior of this 2,396 square foot masterpiece holds its own tapestry of allure. Picture yourself gracefully gliding through rustic barn doors and being captivated by meticulously crafted built-ins that seamlessly blend style with functionality.
Step inside, and the open layout ensures you're always at the heart of the action, whether it's engaging in a lively debate about pineapple on pizza in the dining room, or enjoying a cozy movie night by the flickering flames of the family room fireplace.
Let's not overlook the unsung hero of the space – the expansive kitchen island. It's not merely a piece of furniture; it's where your mornings start with aromatic coffees, late nights find comfort in midnight snacks, and every moment in between finds its place.
The master suite, nestled on the first floor, is a sanctuary that beckons you. But here's the twist – it comes with its very own door that leads to a covered veranda.
Imagine stepping out in the middle of the night to gaze at the stars, or greeting the dawn with quiet contemplation. Is it a room, or is it a retreat? Well, it's both, seamlessly intertwined. As you ascend the stairs to the upper level, a delightful surprise awaits – a built-in desk that sits at the pinnacle.
Whether you're penning the next literary masterpiece or simply catching up on emails, this shared space between two generously-sized bedrooms ensures that work and relaxation harmoniously coexist.
Yet, the allure of this farmhouse doesn't stop there. The cherry on top is the optional bonus room above the garage.
It's a canvas of possibility, ready to transform into an art studio that lets your creativity flow uninterrupted, a gaming haven where victory takes center stage, or perhaps an extra room that warmly welcomes unexpected guests (yes, even the in-laws).
With an additional 489 square feet at your disposal, the realm of flexibility unfurls its wings.
In summation, this is not merely a farmhouse; it's a dreamscape where each corner is infused with meticulous thought, boundless love, and a sprinkle of whimsy.
It's a place where your yearning for the outdoors meets the embrace of indoor comforts – a harmonious coexistence that is nothing short of magical.
If homes could wink and offer reassurance, this one would do just that. It would whisper, "I've got your back, my friend." So, welcome to the Flexible Farmhouse, where life's chapters unfold against a backdrop of beauty, functionality, and a promise of sanctuary.
Plan 16898WG