Plan Details:
2,125 Sq Ft
3 Beds
2.5 Baths
1 Stories
3 Cars
Let's get real for a moment.
Who among us hasn't daydreamed about finding that perfect home, one that seamlessly blends modern aesthetics with cozy charm? A place where not one, not two, but three cars can comfortably find their parking spots? Well, my friends, I believe we may have just uncovered such a gem.
Picture this: you're cruising down a picturesque road, and suddenly, it appears before you – an inviting 3-bedroom New American farmhouse with an enchanting aura that seems to wink and beckon you closer.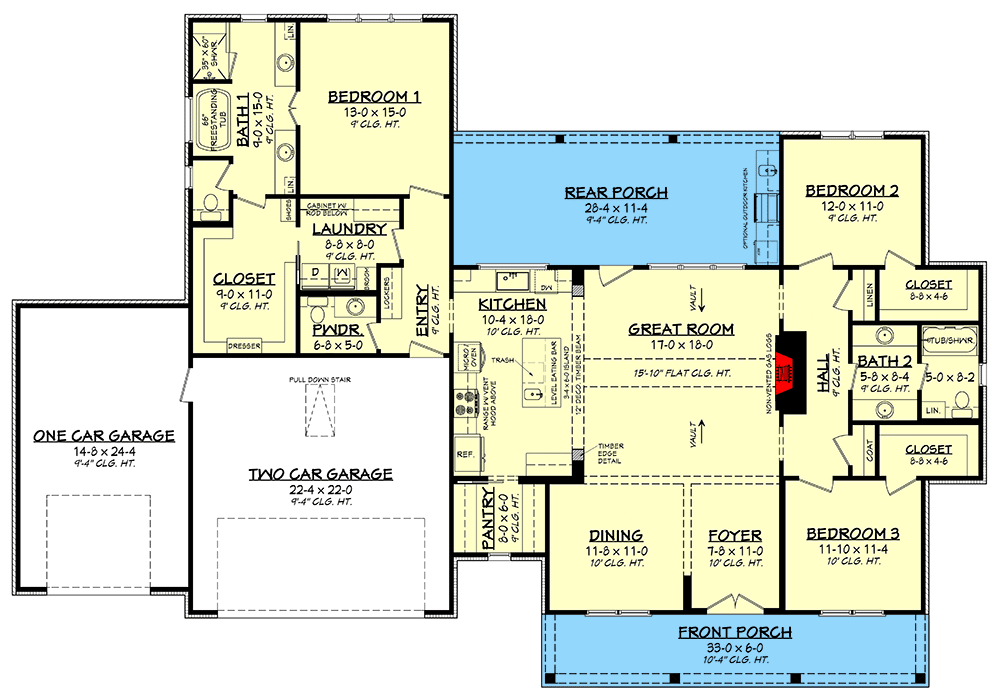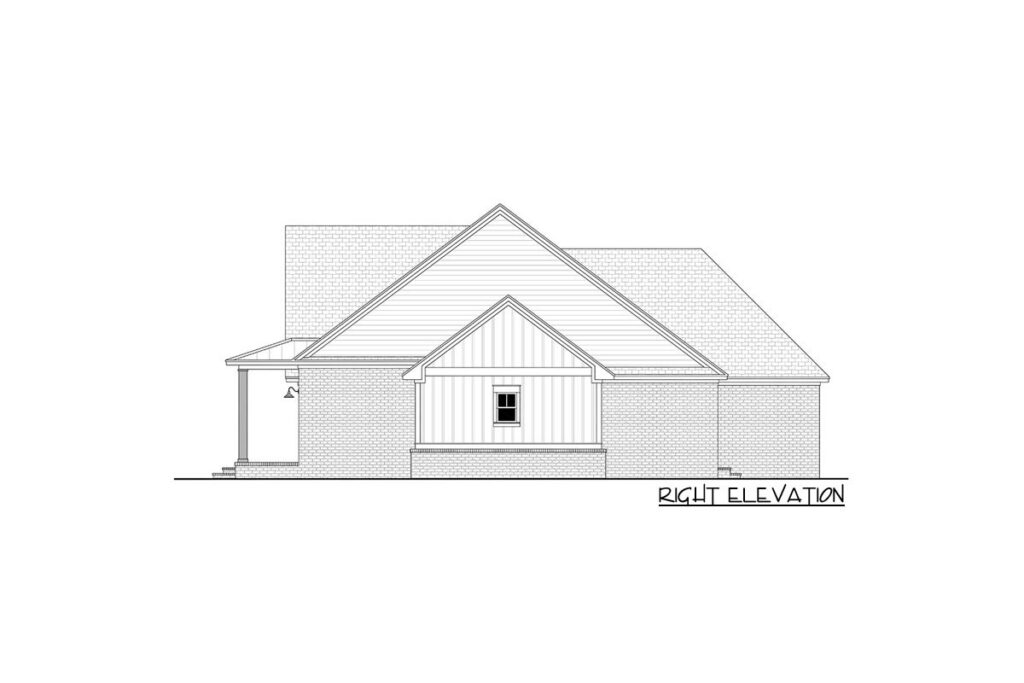 The curb appeal of this property is nothing short of captivating. A 6-foot-deep front porch welcomes you with open arms, and even the mail carrier can't help but feel a little extra skip in their step as they approach.
Now, let's step inside those double doors that have been calling your name. The sheer spaciousness of the great room ahead, crowned by a soaring 15'10" ceiling, gives you pause.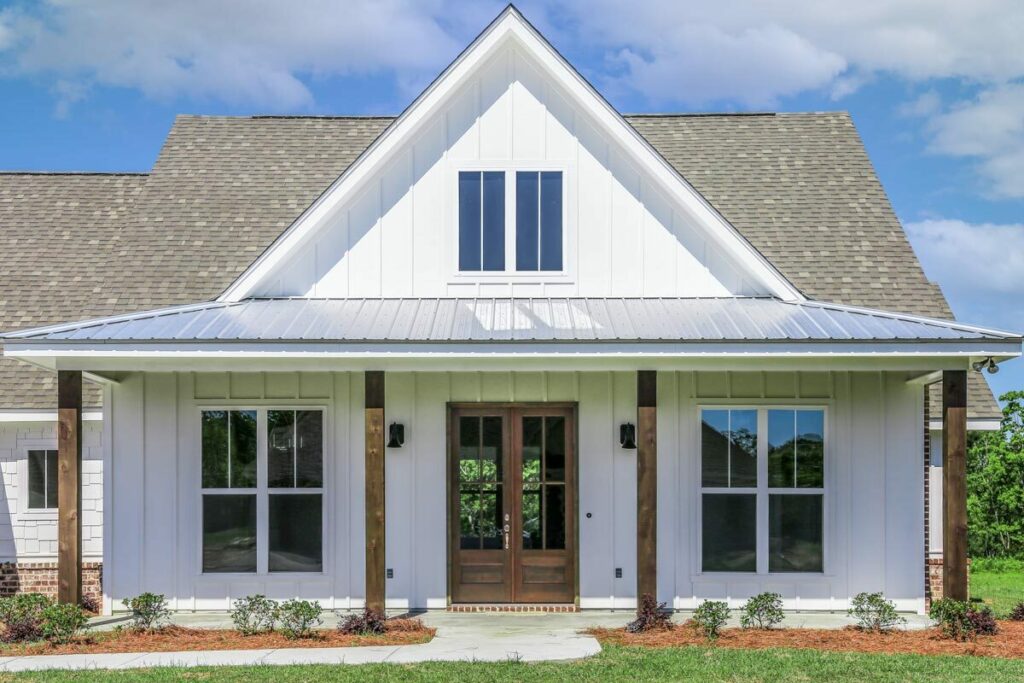 You half-expect your footsteps to echo through the room. And just beyond, there's a porch that seems to whisper, "Come sit awhile." But let's not rush; we'll explore one room at a time.
To your left, the dining room awaits, ready to host your future dinner parties. Can you already smell the pot roast wafting through the air and hear the joyful clinking of wine glasses? I certainly can.
And yes, Karen, this house has that magical touch that somehow makes my pot roast taste even better. It's just one of those things.
Now, let's turn our attention to the heart of this home – the kitchen. It doesn't hide away modestly; instead, it proudly stands with timber edge details framing its entrance.
It's as if it's declaring, "Behold, I am the kitchen." With an island that serves as both a social hub, thanks to its seating, and a culinary workstation, you might just discover your inner chef here.
But if cooking isn't your forte, fret not; there's always takeout, right? Plus, a cleverly concealed sliding door reveals a walk-in pantry spacious enough to stock up on snacks for at least a month – or maybe a bit longer, depending on your snacking habits.
Now, let's journey to the main bedroom. Oh, where do I even begin? You know those scenes in movies where the lead character has a closet the size of a small country? Well, this might just be it.
It's not merely a closet; it's an entire experience. And here's the kicker – it conveniently connects directly to the laundry room.
Your socks and freshly laundered clothes can effortlessly transition from drawer to washing machine to drawer again without ever seeing the light of day. Across the house, two more bedrooms eagerly await, each with its walk-in closet.
Sharing a bath, they serve as perfect hideaways for kids, guests, or that one cousin who always seems to overstay their welcome.
And last but certainly not least, the rear porch. It's like the mullet of this house – all business in the front, but when you step around back, it's time to party. Here, you could easily lose yourself in a good book or, better yet, opt for the outdoor kitchen upgrade and unleash your inner BBQ master.
In summary, this house doesn't just check off the standard boxes; it tosses the checklist aside and boldly proclaims, "I am so much more." With a 3-car garage, an interior that will leave you awestruck, and the promise of countless memories waiting to be made, it's not merely a home; it's a statement.
So, who's ready to take the plunge and make this house their own? It's time to embark on a new chapter and create a life filled with warmth, comfort, and lasting moments in this extraordinary abode.
Plan 51868HZ