Plan Details:
2,150 Sq Ft
3-4 Beds
2.5 – 3.5 Baths
1-2 Stories
2 Cars
Imagine coming across a home plan that ignites an instant desire to pack up your belongings and move in right away. That's the exact feeling I get when I stumble upon the Modern Farmhouse with a 2-Car Courtyard Entry Garage and a Bonus Room above.
It's like finding a hidden treasure, the kind that has been meticulously designed to embrace the best of contemporary aesthetics while still cherishing the timeless values of family, comfort, and practicality.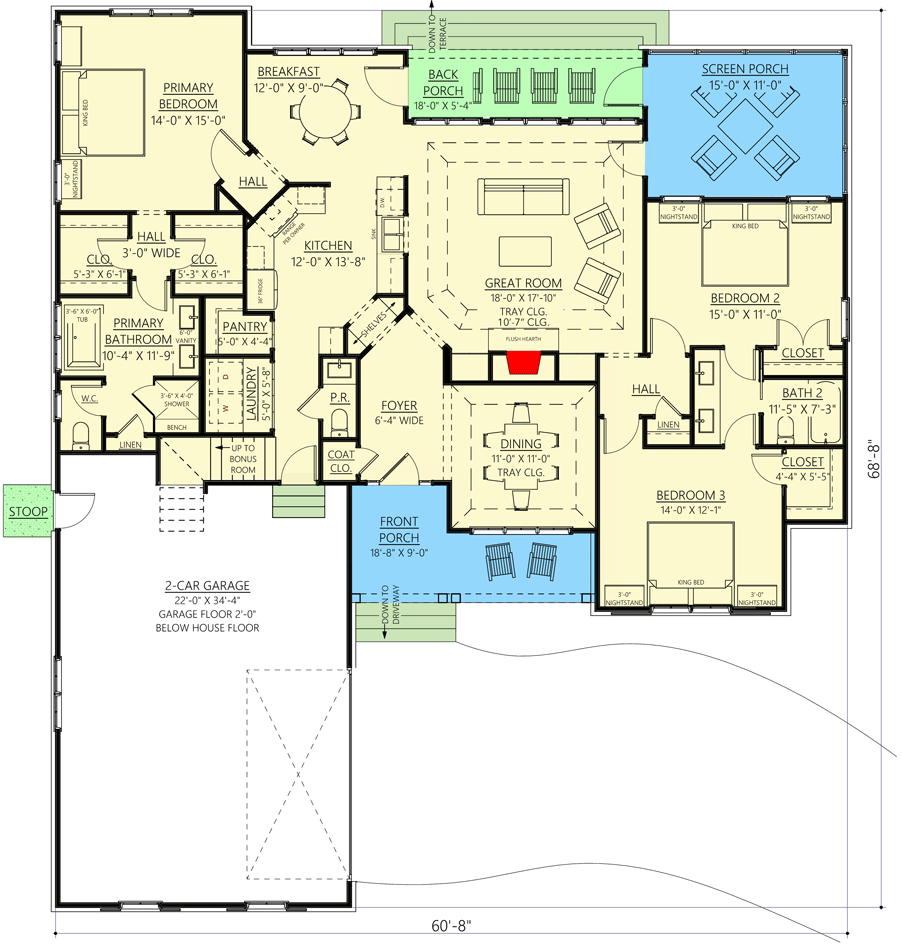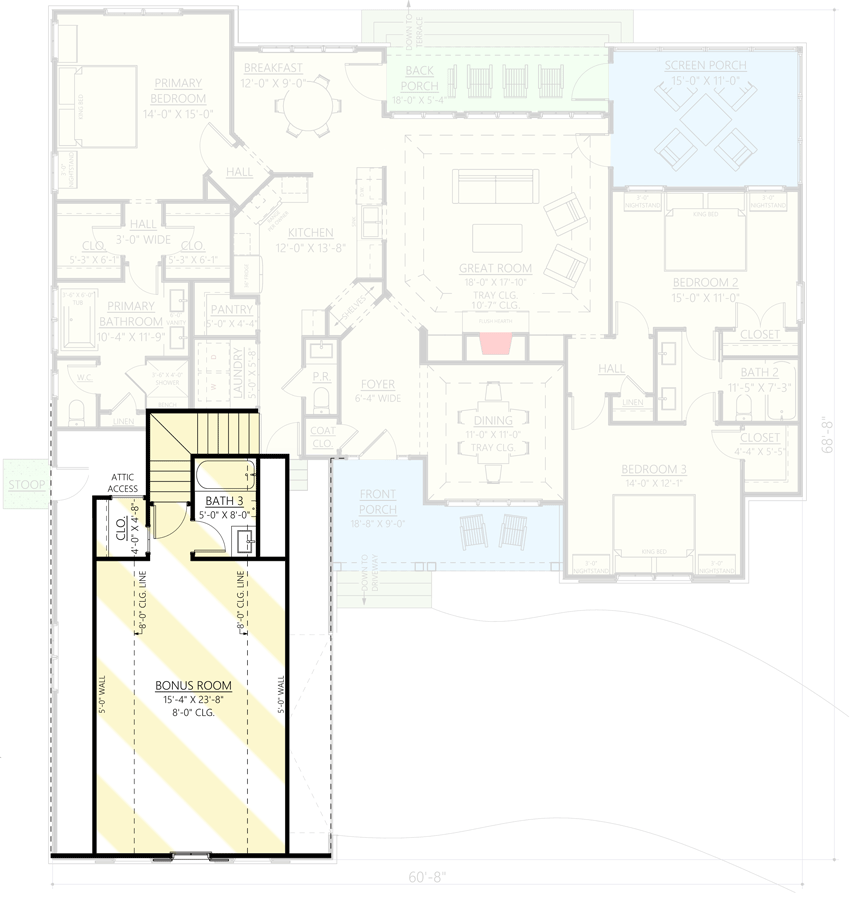 The moment you lay eyes on this captivating farmhouse, you're welcomed by its charming exterior, featuring stylish vertical siding that guides your gaze upwards to the strikingly pitched gables.
It's almost like meeting that tall, dramatic friend who knows how to make a grand entrance, yet exudes a down-to-earth, homely vibe.
Step inside the great room, and prepare to be charmed beyond measure. The wall lined with windows allows sunlight to pour in, illuminating the room and offering a seamless connection to the backyard, creating an ambiance that whispers, "Come, unwind, and relax."
And to elevate the coziness factor, a fireplace beckons you to snuggle up and enjoy the warmth.
The thoughtful design doesn't end there. A pass-thru window in the great room connects you directly to the kitchen, making it a breeze to pass dishes back and forth while never missing out on any living room gossip.
It's like discovering a secret passage in an ancient mansion, but in this case, it's all about food and fun!
Now, let's explore the master bedroom, your very own sanctuary tucked away from the hustle and bustle. And prepare to be spoiled, for there are not one but two walk-in closets.
Yes, you heard that right! It's as if the designer is saying, "We're not done treating you yet!" And the en-suite 5-fixture bath includes a separate toilet room, providing a touch of luxury akin to having your own personal spa attendant.
On the other side of the farmhouse, bedrooms 2 and 3 are lovingly connected by a shared Jack-and-Jill bath. It's a bond forged in childhood, promising to always be there for each other. The camaraderie and drama of these rooms could easily be the premise of the next hit sitcom!
But wait, there's more! This farmhouse is a master of multi-tasking, offering extra space in the double garage for storage or perhaps fulfilling your dream of having a personal workshop. I can already picture you donning a woodworking apron, honing your craft like a true artisan.
And as if that's not enough, a bonus room above the garage boasts a full bath and a walk-in closet. It's like your home is handing you an extra canvas and saying, "Go ahead, paint the life you desire!"
But wait, there's still more! This home also boasts a screened porch, the perfect retreat for lazy summer evenings where you can sip iced tea and watch the fireflies dance their magical ballet. And for more formal occasions, a dedicated dining room stands ready to host your dinner parties. Don your hosting hat and let the culinary adventures commence!
Last but certainly not least, let's not forget the practicality of a mudroom with a powder bath, conveniently located near the laundry room.
This home has mastered the art of managing muck and laundry with grace and style. It's like this house dons a superhero cape and confidently proclaims, "Muddy boots and dirty clothes? No problem! I've got this."
In conclusion, this modern farmhouse transcends the boundaries of a mere house. It's an intricately crafted space that caters to a myriad of needs, where style and comfort effortlessly intertwine, and practicality embraces luxury.
Every visitor who steps inside immediately feels at home, and honestly, I've said it once, but I'll say it again: When can I move in?
Plan 865002SHW