Plan Details:
2,267 Sq Ft
3-5 Beds
2.5 – 3.5 Baths
1 Stories
3 Cars
Welcome, fellow home seeker!
Are you someone who appreciates the simple pleasures in life, like feeling the wind gently caress your hair while standing atop a picturesque hillside? Or perhaps you find solace in the warm embrace of Craftsman architecture after a long day?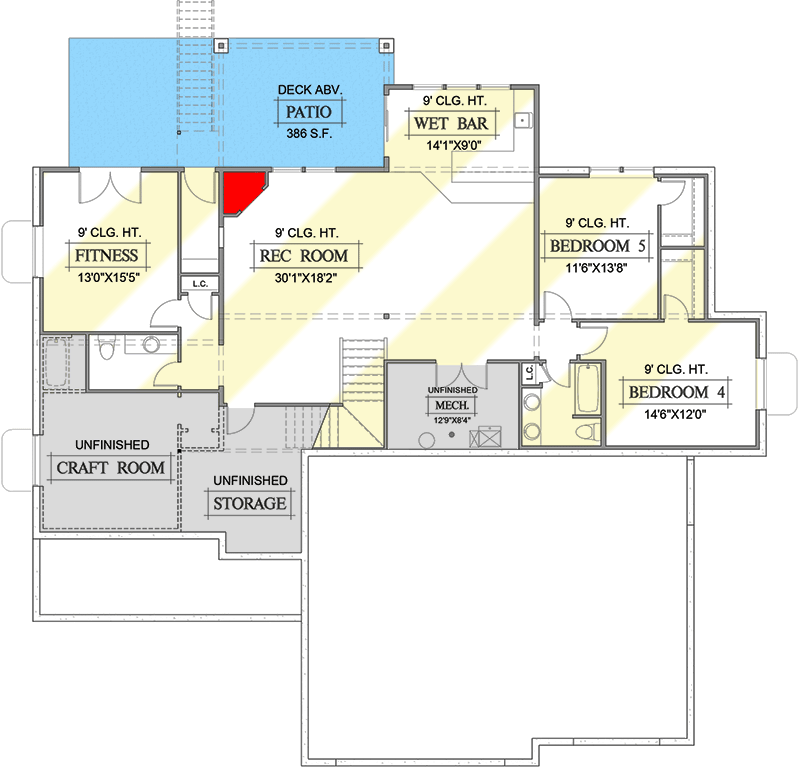 Picture this: a charming home with barnwood accents gracing its exterior, captivating the hearts of everyone who passes by.
And the cherry on top? A three-car garage! Yes, you heard it right – a spacious haven that can fit not just your car, but your spouse's car, and then some.
Welcome to your dream house – a magnificent 1-story wonder spanning 2,267 square feet, offering three to five bedrooms and two and a half to three and a half bathrooms.
Now, let's kick off our shoes and step into this enchanting abode.
The moment you enter, your eyes will feast on the refined rustic interior – a beautiful barnwood wall, wooden beams adorning a vaulted ceiling, and a cozy fireplace in the great room, creating a symphony of comfort and charm.
As we move along, we come across the spacious kitchen, complete with a large island and seating area. Midnight snack cravings?
Fear not! The walk-in pantry is conveniently located to cater to your snack-attacks, making late-night munching a breeze.
Here's a scenario to envision – imagine unloading heavy grocery bags, but rejoice! The garage is just a stone's throw away. You'll have your dinner ingredients on the counter faster than you can say, "open sesame."
Thanks to the open floor plan design, you can also keep a watchful eye on the kids (or the grown-up kids) while cooking, with uninterrupted views from the kitchen to the back and into the great room.
Now, let's take a stroll down the hall and discover the luxurious master bedroom, graced with a vaulted ceiling and exquisite views of the backyard.
But wait, it gets even better! Your private haven comes equipped with a 5-fixture bath and a walk-in closet that conveniently connects to the laundry room.
No more piles of clothes under the bed – just toss them into the washer effortlessly! On the other side of the homestead, we find two more bedrooms, both boasting walk-in closets and sharing a well-equipped bath. Need a home office?
The front bedroom can easily be transformed into your very own work-from-home sanctuary, a place where your genius can flourish.
And let's not forget that fantastic oversized garage, not only accommodating three cars but also featuring a pair of man doors on the side. It's a garage that would make any car enthusiast weak at the knees.
But wait, there's more magic to be unveiled. The lower level, if finished as designed, will add an astounding 1,649 square feet of finished space to your home. Picture this – a plush lounge with a wood-burning fireplace and a generous screen space – the perfect movie night haven or your own sports bar.
And there's more! A convenient wet bar tucked away for intimate conversations and cocktail crafting. Additionally, there are extra bedrooms to ensure comfort and privacy for your overnight guests.
But that's not all – we also have a home gym that opens up to your backyard oasis, allowing you to break a sweat while enjoying the lush greenery.
This isn't just a house; it's your potential paradise. A place that reflects your taste and style, where the timeless charm of barnwood meets the modern convenience of a cleverly designed living space.
Here, every day feels like a staycation, and every corner unveils a new surprise. So why settle for an ordinary life when you can embrace the grandeur of this Hillside Craftsman home with its barnwood-accented exterior and a fabulous 3-car garage?
Take that leap of faith and immerse yourself in the glory of a home that truly embodies the essence of living grand. Because life is too short for anything less!
Plan 365009PED