Plan Details:
3,321 Sq Ft
3-4 Beds
3 Baths
1-2 Stories
2 Cars
Prepare to be captivated by the enchanting allure of this extraordinary modern farmhouse ranch home plan! A harmonious blend of delightful features, expansive spaces, and a dash of rustic sophistication awaits within these walls, promising to leave an indelible mark on your heart.
The journey begins the moment your feet touch the wide, welcoming expanse of the 23-foot front porch.
A sense of comfort and belonging envelops you, creating the ideal haven for savoring your morning brew or arranging inviting seating for those leisurely Sunday afternoons.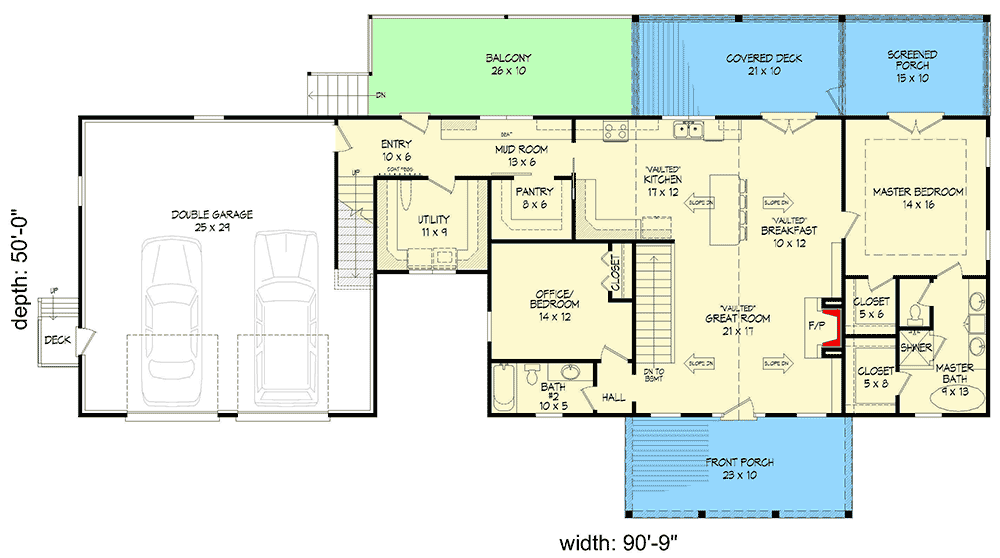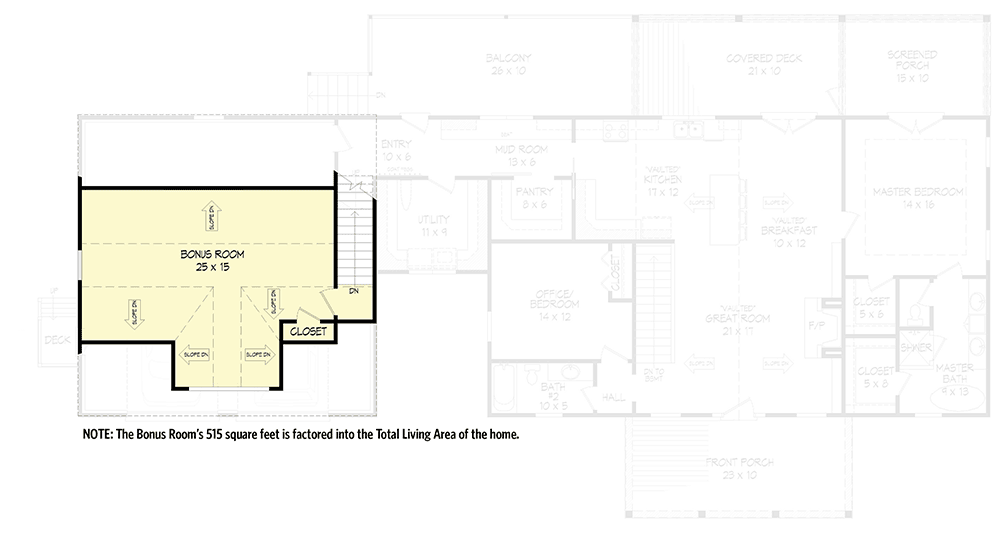 Stepping into the interior, be prepared for a breathtaking spectacle as your gaze spans the entire length under the lofty vaulted ceiling.
Positioned at the front of the house, the great room extends an open invitation to engage in merry gatherings or simply bask in the company of cherished companions, all within an ambiance that effortlessly blends spaciousness and warmth.
And let us not overlook the culinary heart of the home – the kitchen and breakfast room, nestled towards the rear. Here, delectable feasts and unforgettable moments are destined to unfold.
Now, a delightful twist awaits: French doors along the back wall beckon you to a sheltered deck. Envision relishing a barbecue soirée with friends, luxuriating in a glass of refreshing lemonade, or even gazing at the stars on a crisp, clear night.
The canvas of possibilities is expansive, each one offering a unique connection between the indoors and the great outdoors, where the symphony of nature's beauty harmonizes with modern living.
Yearning for a dedicated workspace? Fear not, for this plan has you covered. Gracefully positioned to the left of the basement stairs, a home office stands ready to accommodate your professional endeavors.
And here's the twist – a full bath conveniently adjacent to this space lends it a versatile character, rendering it an ideal auxiliary bedroom when hospitality beckons. Indeed, a triumph in versatility!
Now, let us journey to the realm of the master suite – a sanctuary of unparalleled serenity. Picture rousing from slumber and gliding through a set of French doors, transporting you to a screened porch. Inhale the crisp morning air, embrace the tranquility, and embark on your day feeling revitalized.
The luxurious landscape extends to two walk-in closets and a double vanity in the bathroom, marrying indulgence with practicality.
But there's more to uncover! This home plan has yet another surprise up its sleeve. Adjacent to the garage entrance, a capacious utility room promises to make laundry day a breeze.
Nearby, a mudroom stands vigilant against the intrusion of clutter. The pièce de résistance, however, reveals itself in the form of a staircase leading to a bonus room!
This supplementary space, thoughtfully integrated into the home's living area, presents a canvas primed for personalization. A cozy reading nook, a dedicated home gym, or a haven for your hobbies – the choice is yours to make, tailoring the space to mirror your aspirations.
And now, a descent to the walkout basement level unveils two additional bedrooms linked by a shared bath – a configuration brimming with versatility, accommodating guests or a blossoming family with ease.
The expanse stretching from front to back unveils infinite possibilities, be it a playground for the little ones or an intimate entertainment enclave.
Drowning in storage concerns? Rest easy, as a storage room stands ready to house your treasures, and an extra garage space awaits your vehicles or outdoor accouterments.
In summation, this modern farmhouse ranch home plan is a true treasure trove. With its meticulously planned layout, a fusion of expansive spaces, and the seamless integration of contemporary and rustic elements, it presents an existence that is both elegant and cozy.
From the beckoning front porch to the screened haven of the master suite, every facet of this residence radiates with a welcoming aura. Therefore, if you're on the hunt for a dwelling that embraces the timeless allure of country living while celebrating a modern twist, your quest concludes here.
This plan holds the blueprint for transforming your dream home into a tangible reality, where comfort and sophistication intertwine effortlessly.
Plan 68750VR