Plan Details:
3,919 Sq Ft
4-6 Beds
4.5 – 6.5 Baths
1 Stories
4-5 Cars
Have you ever fantasized about dwelling atop a mountain while still relishing the comforts of city life? If you've ever dreamt of being the master of both rugged terrains and upscale luxuries, then brace yourself.
The embodiment of your desires awaits you in the form of this remarkable Mountain Craftsman home – a sanctuary that beckons, "Welcome, oh sophisticated mountaineer!"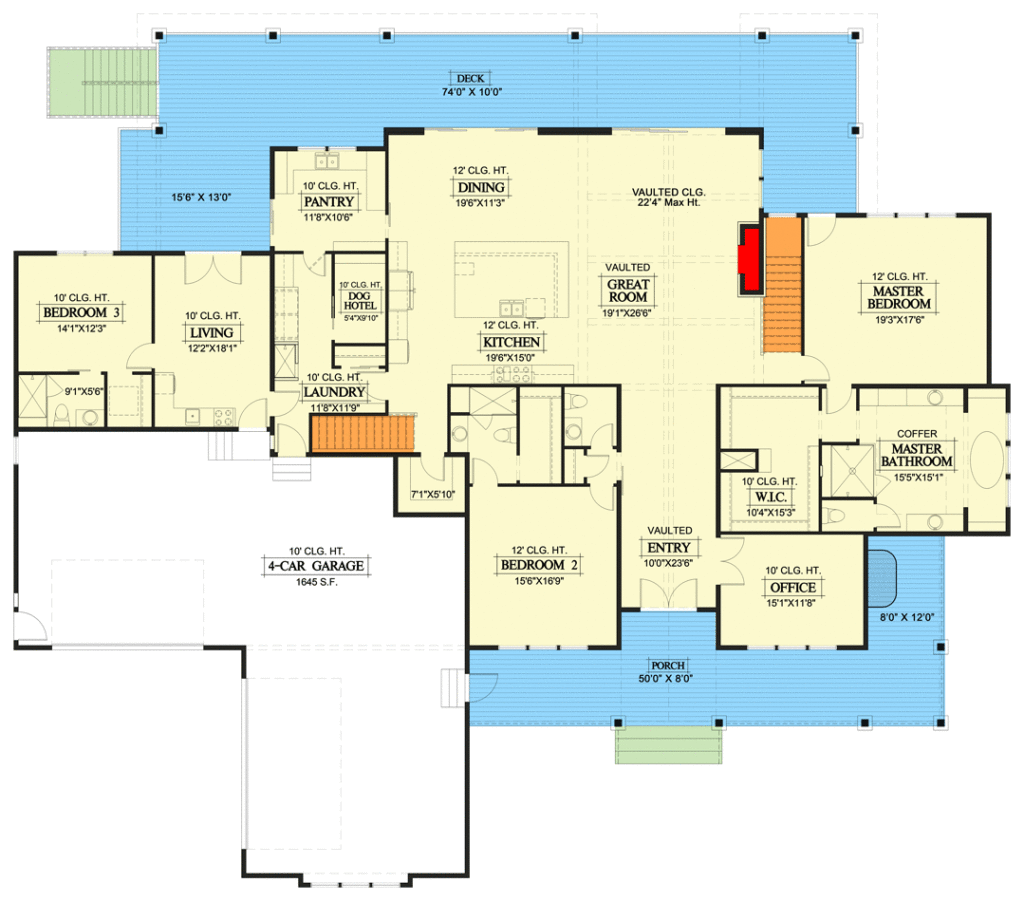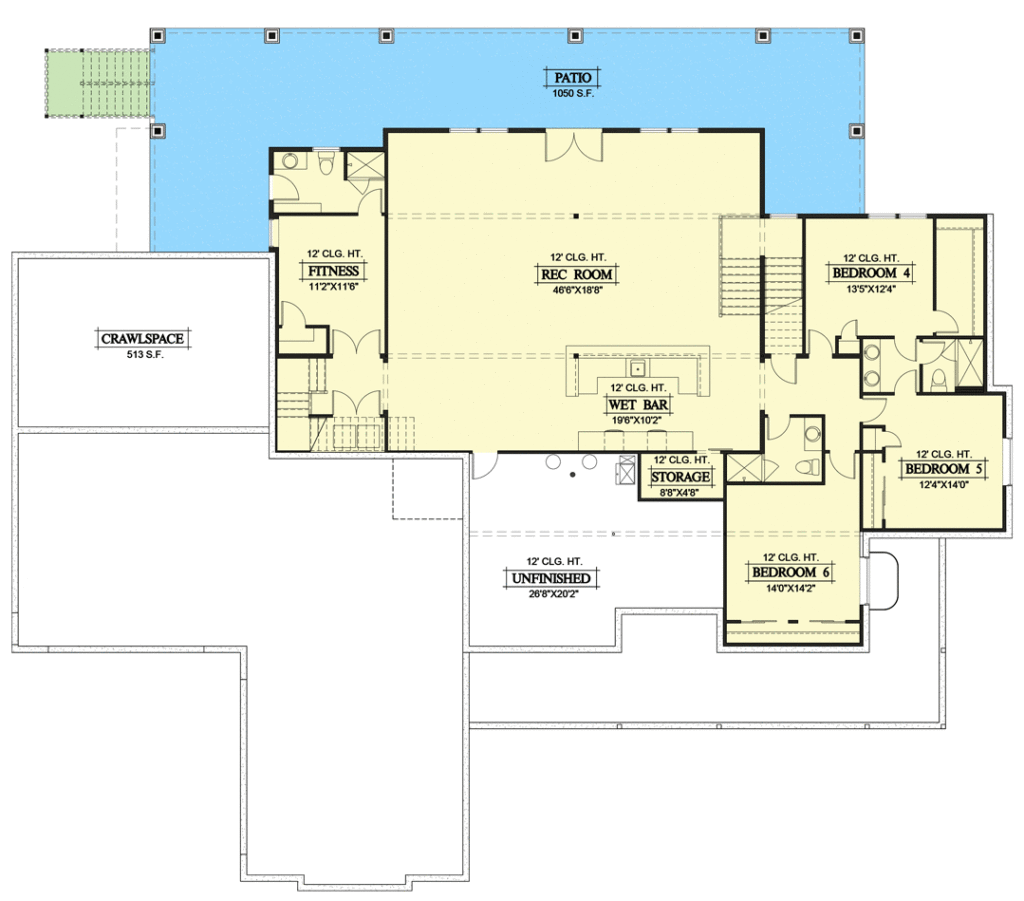 As we all know, first impressions linger. Whether you're aspiring for the allure of a rugged mountain resident or the elegance of an aficionado of exquisite teas, this dwelling has your aspirations covered.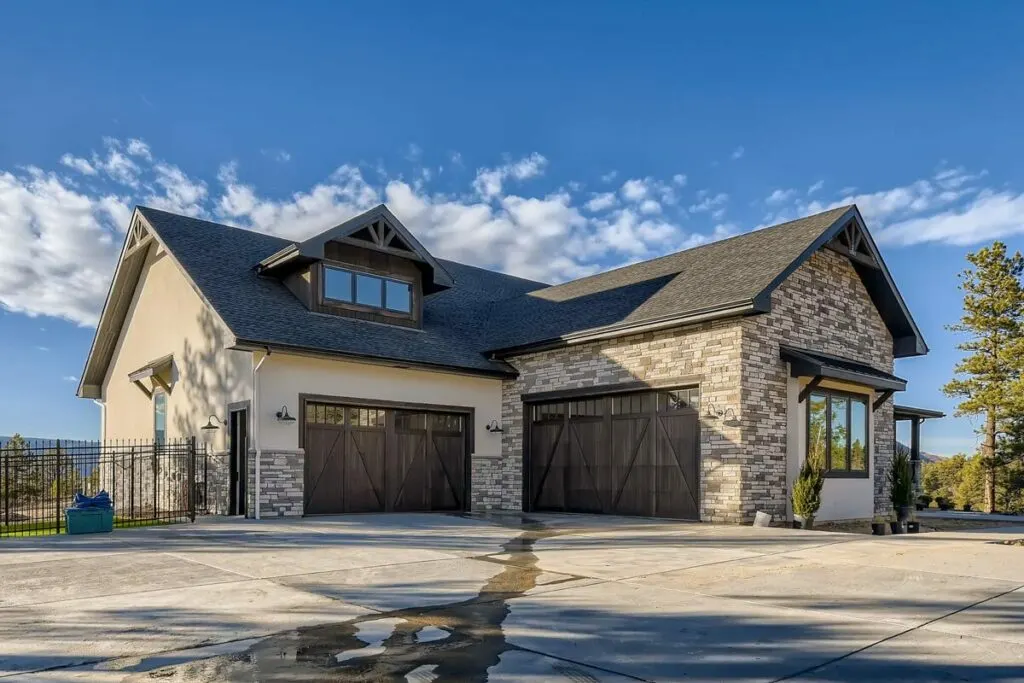 The exterior of this abode exudes a presence akin to that of a secluded 5-star resort nestled harmoniously within nature's embrace. The view from the outside merely preludes the magnificence that awaits within.
Speaking of the interior, brace yourself for an experience that transcends the mere mention of "luxury" and embraces it wholly.
Every inch, from the flooring beneath your feet to the lofty ceilings above, exudes an aura of sophistication.
Imagine returning from an invigorating hike, sinking into the plush embrace of a sofa, all the while admiring the expanse of the vaulted ceilings.
You might just question, "Is this reality?" Rest assured, it's not a mirage – merely a Tuesday in your newfound sanctuary.
The heart of every home, they say, is the kitchen – a realm where magic truly unfolds. Not the kind involving rabbits and hats, mind you.
Though with an expansive island of this caliber, one could easily orchestrate a show. This gourmet haven, spacious and inviting, stands primed to accommodate your culinary aspirations – be it a masterpiece or, occasionally, a mishap.
Connected seamlessly to the voluminous great room, it's an arena where you can flaunt your culinary prowess alongside your impeccable taste in architectural marvels.
For those instances when you yearn to savor a gentle breeze while cradling a glass of wine, the call of the outdoors beckons. Twin sets of sliding doors guide you to a wraparound deck that entices, "Step outside, unwind, and yes, capture the moment."
Amidst the splendors of the main level's master suite – a realm that grants you a daily dose of royalty – an adjacent home office offers an oasis of productivity. And for the moments when you're feeling exceptionally benevolent or inclined to stun your in-laws, there's an accommodating guest suite.
A space complete with a kitchenette, living area, and a full-fledged bathroom – a microcosm of an apartment. Hosting the festive season this year? You're unequivocally prepared.
And should the main floor fall short of satiating your demands, a leisurely descent down one of the two staircases opens the gateway to the lower level.
This isn't the stereotypical somber basement. Imagine, instead, a recreation realm adorned with a wet bar – your very own private tavern, if you will. For those contending with post-hike aches, a fitness room awaits to chisel your mountain-hardened physique.
As if this weren't indulgence enough, the lower level boasts an additional trio of bedrooms and even a pool bath – a testament to excess in the best possible way. Now, for the select few of us who perceive cars as cherished kin, deserving of their own domain, this residence generously offers a 4-car garage.
But lo and behold, this space isn't solely tailored for automotive enthusiasts. Pet aficionados, grasp your leashes, for a "dog hotel" awaits.
Conveniently stationed adjacent to the laundry/mudroom combination, it serves as an ideal retreat for your furry companions, enabling them to shed their mountain-induced grime or indulge in a well-earned slumber.
For all of us who harbor aspirations of an idyllic fusion of nature and luxury, the Mountain Craftsman home beckons not just with promise, but with fulfillment beyond measure. It transcends the boundaries of mere delivery to ascend the peaks of extraordinary provision.
So, whether you hold an ardor for mountain vistas, an ardency for opulent living, or simply seek the perfect abode to host Thanksgiving's grand feast, your quest finds its culmination here.
Welcome, then, to your exalted existence of high altitudes and even higher luxuries. A toast to new beginnings, indeed!
Plan 365018PED