Plan Details:
2,593 Sq Ft
3 – 6 Beds
3.5 – 6.5 Baths
1 Stories
2 – 3 Cars
Imagine this: you're sitting on a wide wraparound porch, sipping on a cool glass of lemonade, and gazing at the breathtaking sunset.
It's a scene straight out of a dream, isn't it? Well, hold on tight because the Rustic Craftsman house plan we're about to explore is more than just a dream—it's a haven of modern comfort with a rustic farmhouse charm that'll steal your heart.
This beauty boasts a generous 2,593 square feet of space, offering the flexibility of 3 to 6 bedrooms and 3.5 to 6.5 baths. It's the perfect fit for a growing family, a continuous stream of guests, or anyone who craves spacious living.
But what truly sets this house apart is its open floor plan. If you've ever stumbled over furniture racing to answer the phone, you'll appreciate the absence of walls in this design.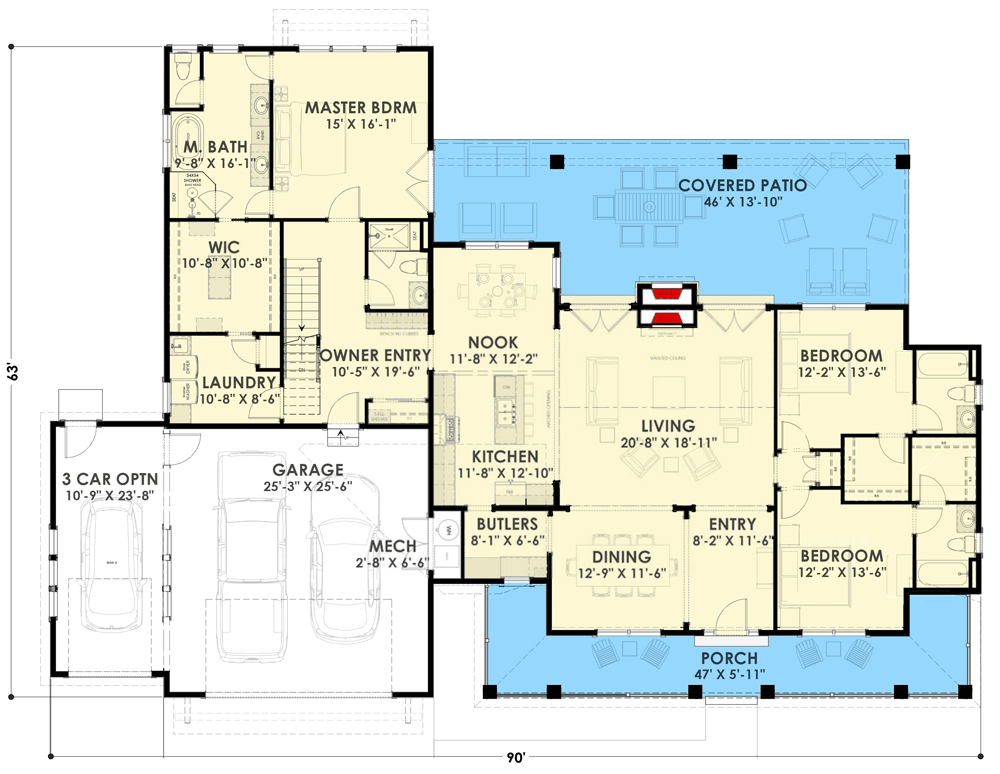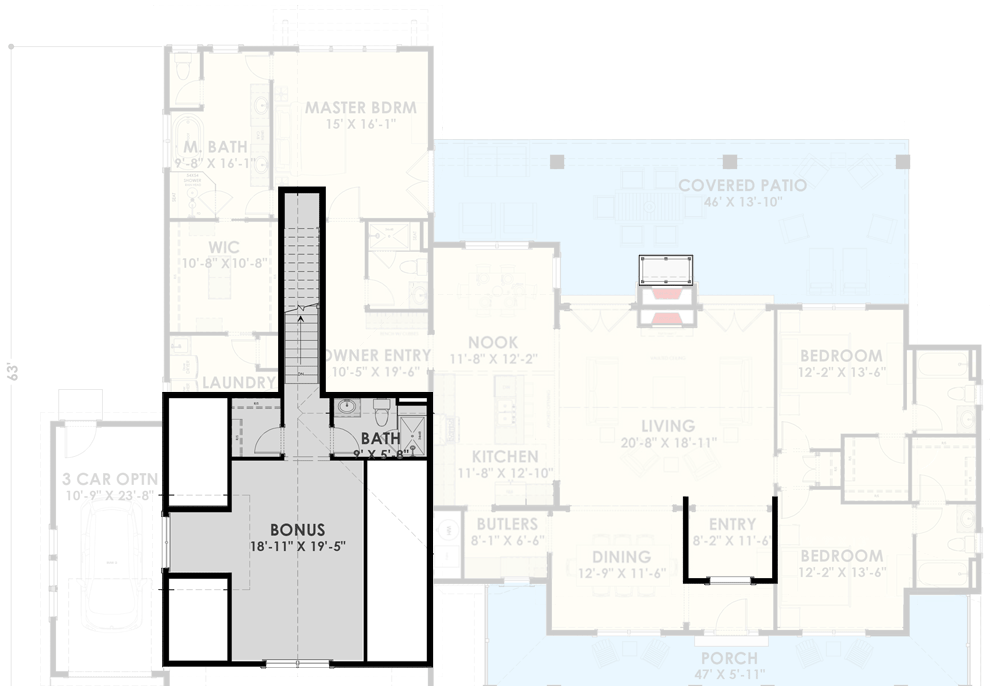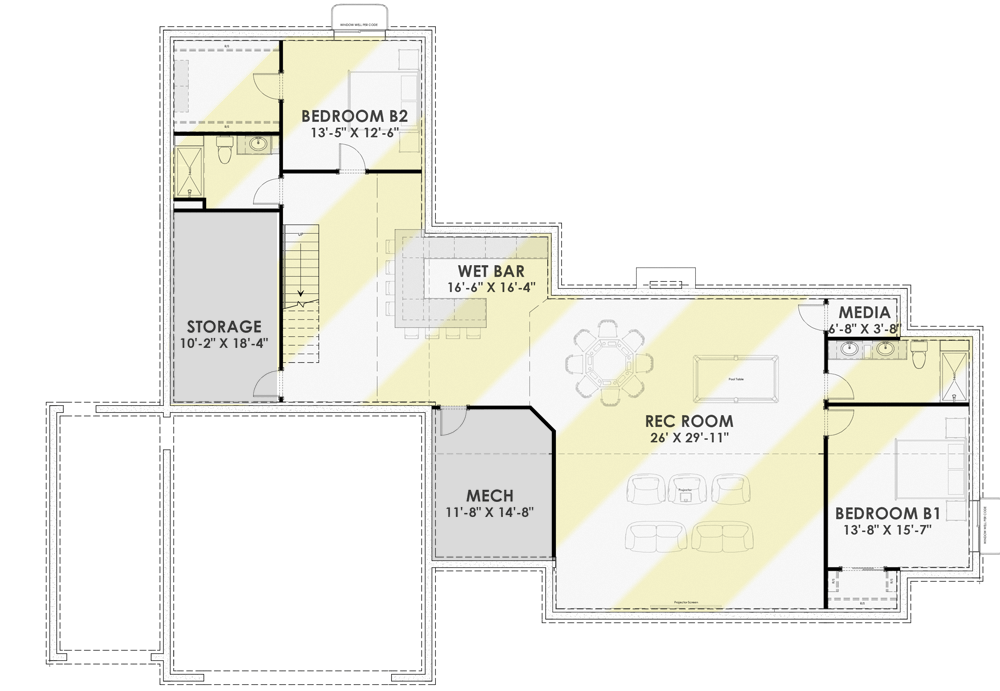 It's a layout that modern families are craving—spacious, versatile, and perfect for all sorts of activities, whether it's a dance-off with your pets, quality time with your loved ones, or simply enjoying your own company.
The living area seamlessly flows into the kitchen, creating a space where you can whip up pancakes while keeping an eye on the game.
Speaking of the kitchen, if yours typically ends up looking like a tornado aftermath after cooking, this one has your back with plenty of workspace. The island even offers casual seating for quick breakfasts or catching up with friends, and the walk-in pantry means no more grocery Tetris.
When the hustle and bustle of the day are over, you can retreat to your secluded master suite. Trust me, the luxuries it offers might tempt you to hang a "Do Not Disturb" sign on the door.
Picture double doors leading to the rear patio, where you can sneak out for midnight stargazing, a bathroom so luxurious it could rival a spa, and a walk-in closet that's practically a room on its own.
And the icing on the cake? It opens directly into the laundry room, so you can play basketball star and toss your dirty clothes straight into the washer from your closet.
Entertaining is a breeze, thanks to the double doors leading out to the covered patio. It's so spacious that you could host a mini concert back there—or, if you're like me, you could belt out off-key tunes as your neighbors enjoy the show!
Now, let's talk options because who doesn't love options? This home comes with the possibility of adding a third garage bay, perfect for that classic car you've always dreamed of or simply as a peaceful escape from the chaos of daily life.
And for those with a taste for adventure, there's an optional bonus space above the garage that could serve as your secret lair, your creative sanctuary, or your quiet retreat.
But that's not all! If you fancy nearly doubling your space, there's the option of adding a lower level that spans a whopping 2,444 square feet.
What would you do with all that space? A home theater, a gym, a crafting paradise—the possibilities are as endless as a kid's energy the night before a school trip.
In conclusion, this Rustic Farmhouse is more than just a house; it's a lifestyle. It's for those who cherish the charm and warmth of a traditional farmhouse while relishing in the perks of modern living.
It's a home that offers flexibility, luxury, and space, all while maintaining that cozy, intimate feel that invites you to kick off your boots and stay a while.
So, whether you're a family looking to settle down, a couple ready to live it up in style, or someone like me who's planning to adopt a whole pack of dogs, this house says, "Welcome home, partner!" It's a slice of paradise that's ready to make your dreams a reality.