Plan Details:
2,886 Sq Ft
4-5 Beds
4.5 Baths
2 Stories
3 Cars
Greetings, fellow enthusiasts of the art of home design!
Picture yourself in a dwelling that effortlessly whispers the tales of yesteryears while boldly proclaiming its contemporary essence. Come along on a journey through this captivating modern farmhouse blueprint, brimming with an array of captivating features that extend far beyond initial perceptions.
Stay Tuned: Detailed Plan Video Awaits at the End of This Content!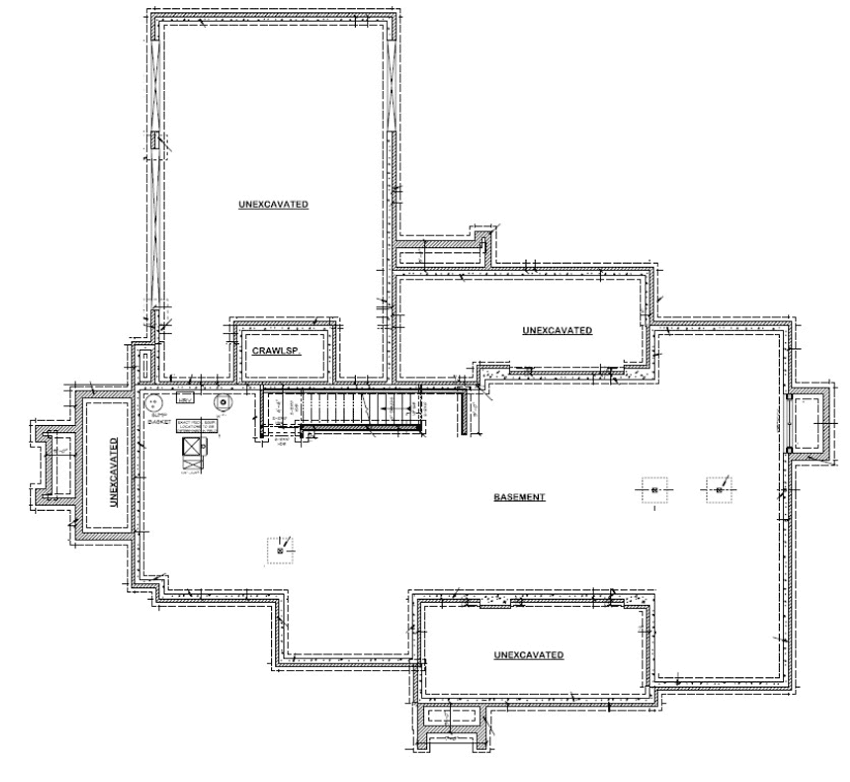 Let's kick things off with a glimpse of the numbers that are sure to leave your imagination tingling: 2,886 square feet of sheer brilliance.
Yes, you heard that right! Prepare to be greeted by the embrace of 4-5 commodious bedrooms and 4.5 elegantly designed bathrooms, all elegantly sprawled across two delightful stories.
For those among us with an affinity for all things automotive, rejoice, for there's space not just for one or two, but an impressive trio of cars. But enough about the figures – now, let's embark on an exploration of the hidden treasures that await within!
Can you recall the stories of barns in the countryside, their doors creaking with history? Here, those very barn doors make an appearance, bestowing a rustic charm that's as smooth as the sliding motion itself.
These doors aren't just an aesthetic addition; they're a pathway to nostalgia, inviting you to glide your worries away with a gentle touch.
And there's more – a wealth of built-in spaces that invite you to declutter and showcase your personal mementos, or perhaps stow away those yearbooks that are best left unseen.
Yet, it's not just the ground beneath your feet that captivates – look up, and you'll be met with ceiling treatments that beckon your gaze skyward.
Allow yourself to be mesmerized by the 12-foot high ceiling in the grand living room, an expanse that reaches out and melds seamlessly with a fireplace of grand proportions. Imagine sipping a glass of wine at the kitchen island while indulging in the dance of flickering flames. It's a daydream brought to life.
Now, let's venture outdoors, shall we? The rear covered porch isn't your average veranda; it's a portal to the tales waiting to be spun.
And to add a touch of flair, behold the built-in buffet, inviting you to partake in al fresco dining. Can you sense the aroma of summer barbecues in the air, accompanied by the chorus of laughter that fills the surroundings?
Returning indoors, the walk-in pantry, concealed behind its sliding barn doors, ensures your cereal collection remains a delightful enigma.
But that's not all – for those days when your workspace is within your abode, or when you're seeking a contemplative space for self-discovery, the cozy home office, complete with a wrap-around desk by the window, beckons. With nature as your muse, typing away takes on a whole new dimension.
As you set foot into the master suite on the first floor, you'll find more than a mere bedroom – you'll discover a realm.
The vaulted ceilings elevate the sense of spaciousness, and the walk-in closet is so generous in size that it could practically warrant its own map. Perhaps it's time to explore "Lost Sock Land" in all its glory!
Journeying upstairs, a loft unfolds before you, a canvas primed for youthful creativity. Built-ins await, ready to house a treasure trove of toys or a collection of board games.
It might even serve as the clandestine repository for your secret candy stash – after all, who's to judge?
Now, let's delve into the bonus space, a canvas awaiting your artistic touch – a hobby haven, a sanctuary for guests, or even the personal stage for your dance aspirations.
Spanning 270 square feet, it's a realm of boundless potential. Choose to unveil its purpose whenever your heart desires, or preserve the mystery, adding a dash of theatrics to your house tours.
A tidbit of note: the third garage bay offers more than meets the eye. It doesn't merely swing open at the front; it boasts an optional rear door. Picture the exhilaration of entering and exiting from either end, much like the dual exits of a cinema. Vroom! Vroom!
In essence, this modern farmhouse is far more than bricks and mortar; it's an odyssey. From barn doors that lead to culinary reveries to ceilings that might just steal your heart, each corner conceals a revelation. Are you ready to call it home, or shall we continue to savor its splendors?
Plan 14662RK