Plan Details:
2,073 Sq Ft
3-4 Beds
2 – 3 Baths
1-2 Stories
2 Cars
Welcome, my fellow adventurer, as we embark on a journey of imagination and design.
Close your eyes and visualize a home that transcends the ordinary notion of a mere house. Envision a modern palace where creativity dances with comfort, where chandeliers and dusty portraits are replaced by an air of relaxed elegance.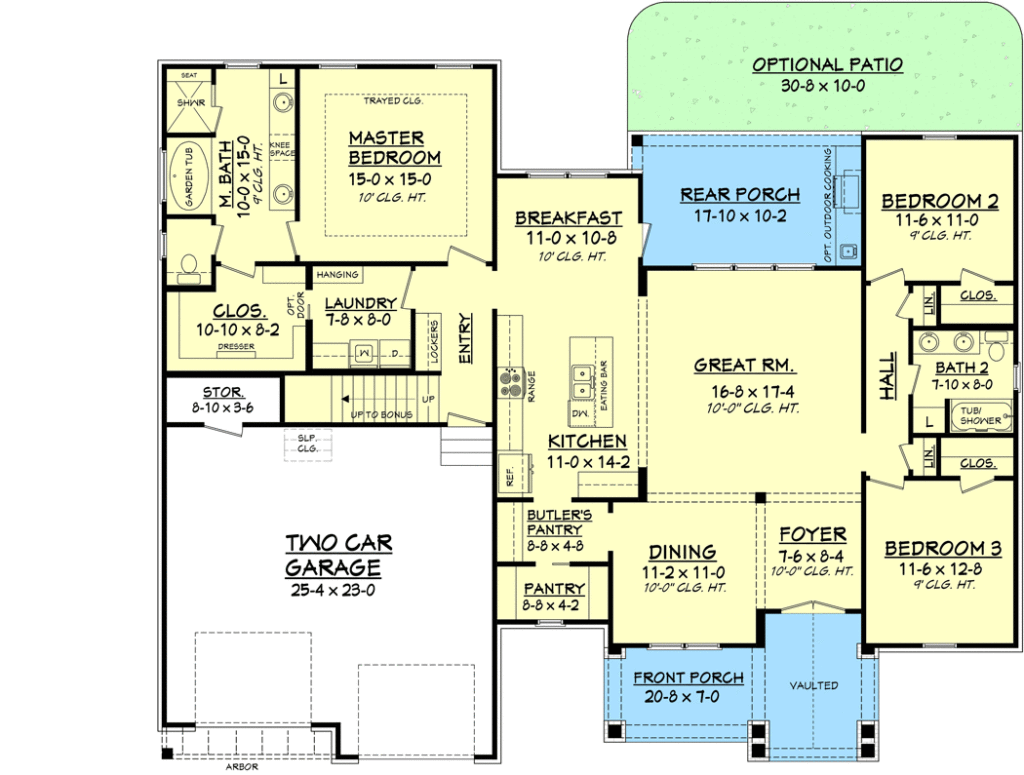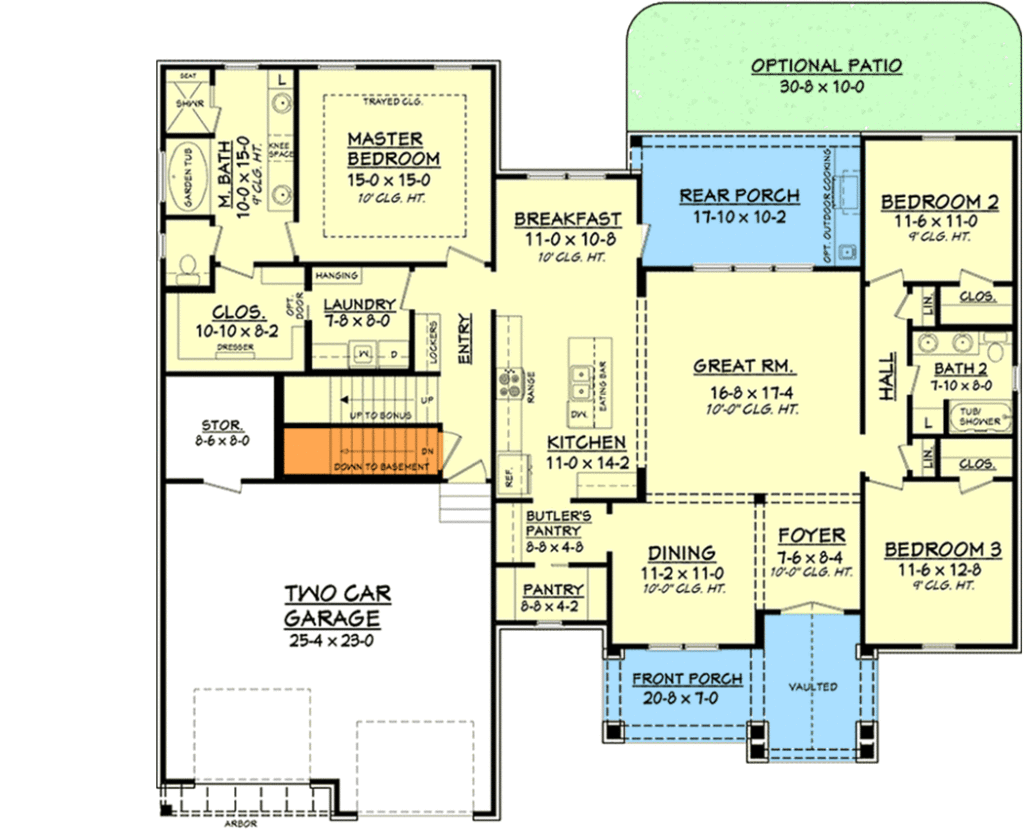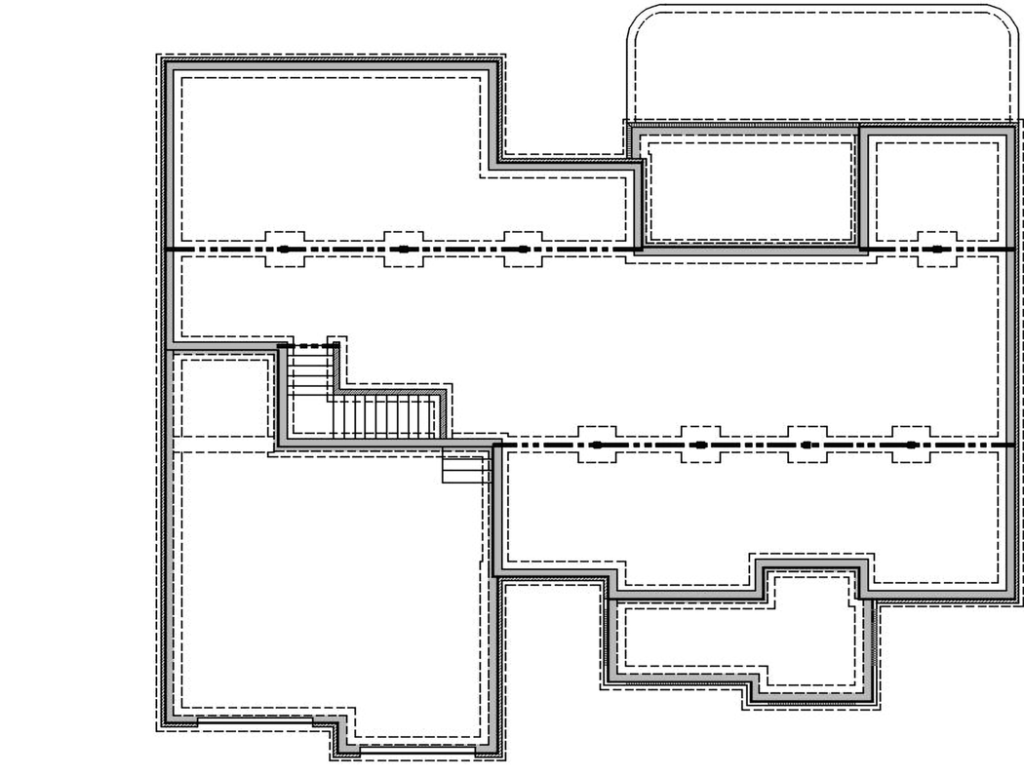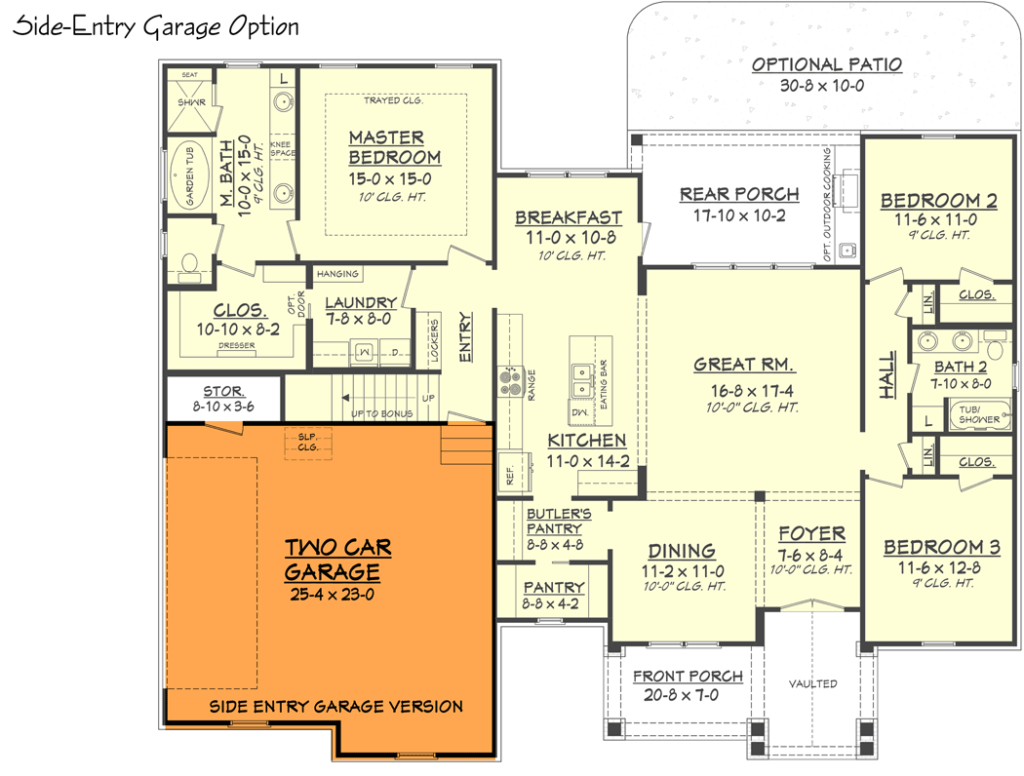 Let's dive into the realm of architectural ingenuity – the Contemporary Craftsman house plan. Picture, if you will, a residence adorned with three (or perhaps four?) bedrooms.
As we explore, you'll uncover the sumptuous details that weave this dwelling into a masterpiece of modern living. Oh, and don't even get me started on the bonus space nestled above the garage – it's a treasure trove of potential!
Craving a sanctuary to rest, dream, and perhaps indulge in a youthful bounce on the bed? Your search ends here. With three bedrooms at your disposal, your slumber desires find their abode.
But ah, the master suite – it's not just a room, it's a haven woven from dreams. And the spa-like bath? It's a symphony of opulence that leaves you in awe, boasting a shower measuring 3'6″ by 5′, where indulgence knows no bounds.
Now, let's celebrate the cherry atop this delicious sundae: a spacious closet linked seamlessly to the laundry room. The days of lugging laundry across endless corridors are but a memory!
They say, "Don't judge a book by its cover," yet we can't help but let our eyes dance upon the exterior. This dwelling is like that magnetic soul at a party – effortlessly attracting attention.
The exposed trusses and beams on the front porch exude an irresistible charm, while the garage arbor offers a nod to craftsmanship of yore, infusing vintage allure into contemporary sophistication.
Ah, those ten-foot ceilings – not just accommodating your tall friend Steve, but crafting spaces that inhale and exhale, resonating with laughter. There's ample room for your cat's airborne balloon (no explanations needed).
For those who find solace in the kitchen's embrace (or perhaps seek midnight snacks), prepare to be enchanted. This culinary haven, be it gourmet or spiffy, boasts a butler's pantry that beckons your inner chef.
Imagine conjuring your culinary masterpiece, or even just attempting to tame the art of toasting. Regardless, this kitchen is your accomplice in culinary pursuits.
Now, the outdoor kitchen. Picture yourself flipping burgers or crafting intricate artisanal veggie delights.
A symphony of flavors wafts through the air as you sip your chosen libation, the gentle breeze playing with your senses.
This space is not just an outdoor kitchen – it's an embodiment of BBQs, laughter, and memories painted against the backdrop of open skies.
Just as you thought this house had laid its cards on the table, the bonus room above the garage emerges like a hidden gem.
Is it a game room, a gym, a realm for profound contemplation, or simply an extra bedroom? The options are as boundless as the cosmos.
And let's face it, it's the place to tuck away that eccentric piece of furniture your well-meaning aunt bestowed upon you.
In summation, this Contemporary Craftsman house plan is more than brick and mortar. It's a canvas yearning for personalities like yours and mine to breathe life into its walls. It's an embodiment of aspirations and passions – a reflection of the life you dream of.
Whether you wield the spatula with mastery, find solace in dreamy slumber, or are the custodian of an oddity from your aunt, a cozy niche awaits you within these walls.
So, here's to crafting a haven that mirrors your essence – a tapestry of memories, aspirations, and the art of homemaking. Cheers to the journey ahead!
Plan 51755HZ