Plan Details:
1,380 Sq Ft
3 Beds
2 Baths
1 Stories
Greetings, wonderful folks!
Have you ever found yourself daydreaming about a charming and chic cottage that seems to have jumped right out of the pages of a magical storybook?
Well, hold onto your hats, because I've got the ultimate house plan that's about to sweep you off your feet! And don't fret, there won't be any sinister witches lurking around – unless, of course, you decide to invite one over for a spot of tea.
Let's dive right in and explore this enchanting abode. Nestled comfortably within 1,380 square feet, this gem might not be the largest mansion on the block, but boy, does it shine brightly.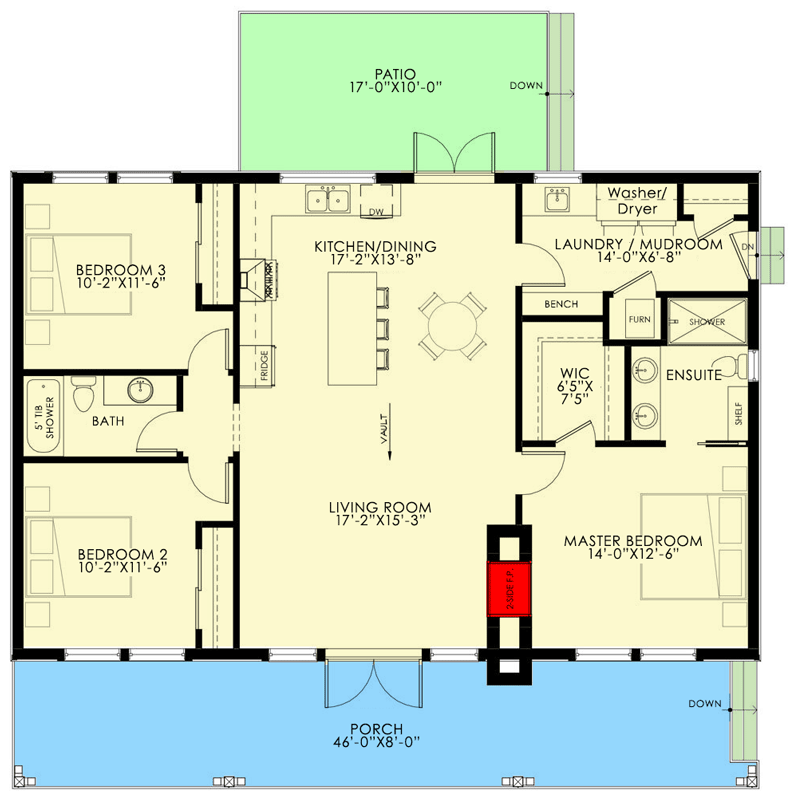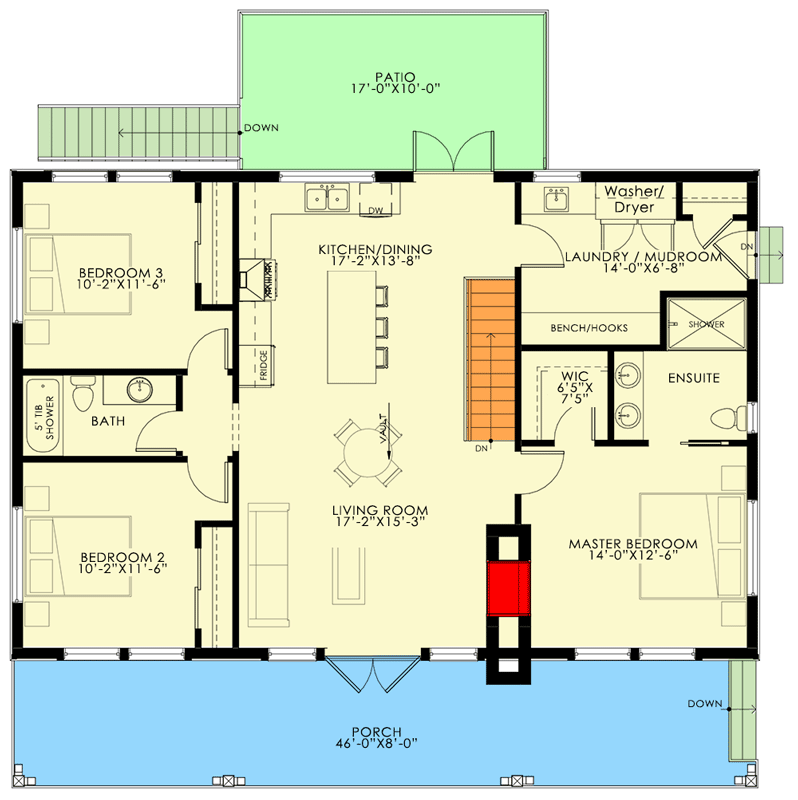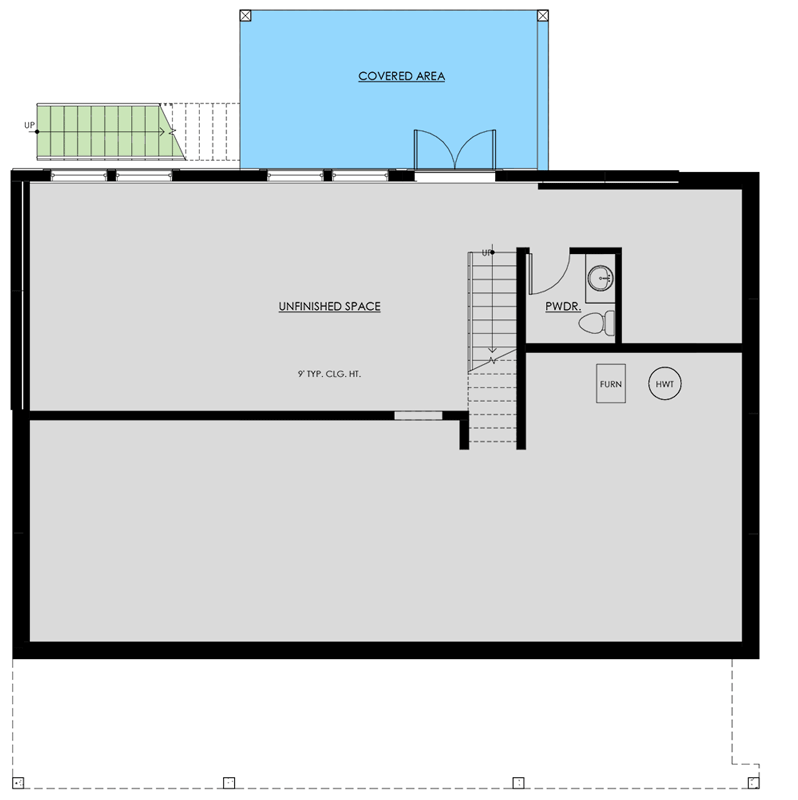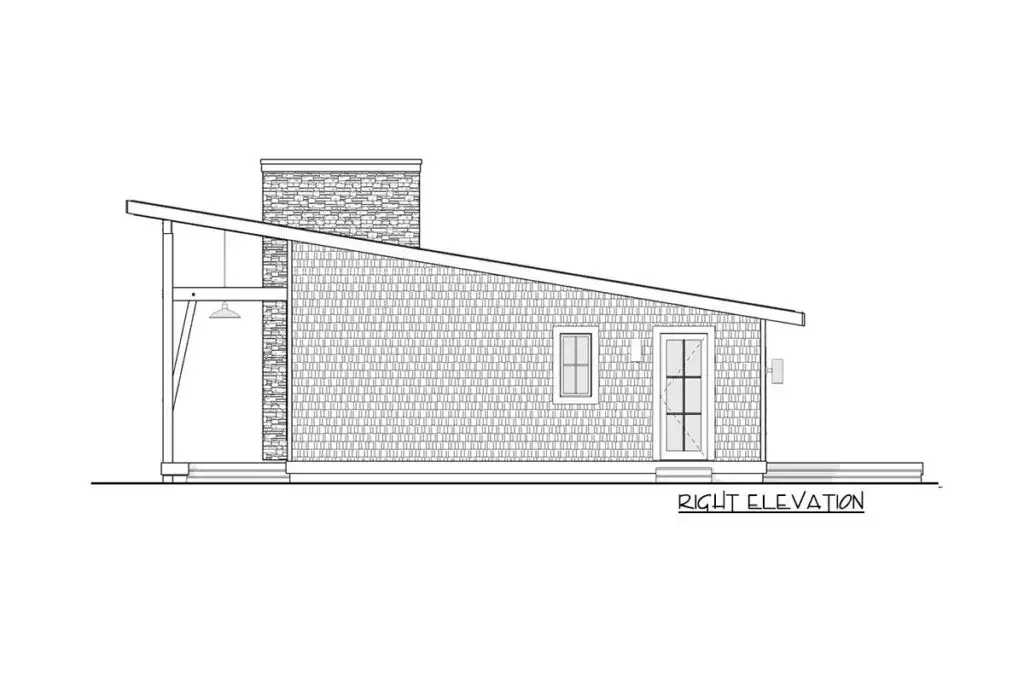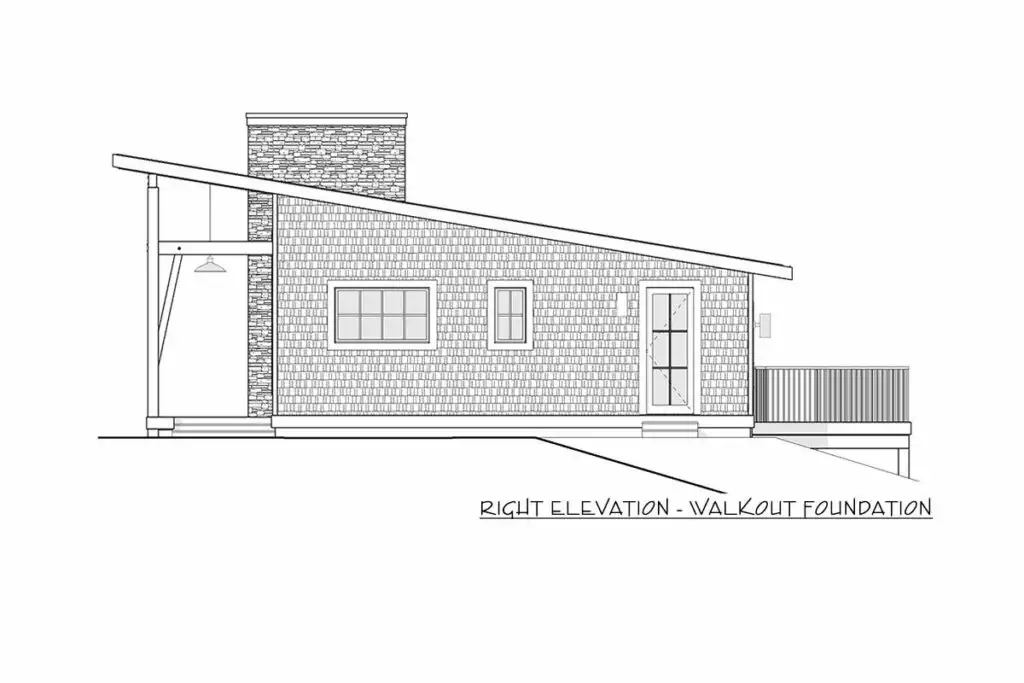 Featuring three bedrooms and two baths spread across a single level, it's the perfect size for those who want to bid farewell to marathon cleaning sessions or the endless quest for a mysteriously vanished sock. This cottage is living proof that extraordinary things can come in compact packages!
Now, let's have a heart-to-heart about this porch, shall we? Measuring a generous 46 feet in width and 8 feet in depth – for those of us who aren't architects – it's spacious enough to accommodate a battalion of rocking chairs and even set the stage for an impromptu dance showdown.
Imagine yourself sipping your morning coffee, basking in the warm afternoon sun with a good book, or engaging in animated discussions about the imaginary lives of your neighbors. This porch is your slice of paradise.
And let's not overlook the breathtaking views, whether you're greeted by majestic mountains or tranquil waters. It's as if Mother Nature herself installed a private IMAX theater right at your doorstep.
Are soaring ceilings your cup of tea? Well, brace yourself for some exciting news! The interior of this cottage is a symphony of architectural brilliance. Starting at a cozy 8 feet 4 inches in the kitchen – so no more accidental pot-bumping – the ceiling gradually stretches to an airy 13 feet 4 inches near the porch.
This isn't just about adding a touch of drama; it's also an assurance that your tallest pals can strut their stuff in stilettos without a care in the world.
And speaking of views, what's a cottage designed with nature's beauty in mind without expansive windows, right? The front rooms feature windows so splendidly grand that you might begin to question if walls are even a necessity anymore.
Crafted to capture the essence of the great outdoors, these windows ensure that whether you're whipping up a culinary masterpiece, lounging with a good read, or engaging in a friendly pillow fight, the outside world is your ever-changing canvas. Consider it your personal art gallery, without needing to leave your home!
Now, let's turn our attention to the pièce de résistance: the split-bedroom layout. Secluded like the hidden compartments of a treasure trove, each bedroom offers a haven of privacy.
No more enduring Uncle Bob's symphony of snores or Cousin Sally's midnight chatter. With the heart of the home boasting an open-concept design, there's plenty of space to host raucous dance-offs or intimate book club gatherings, depending on your mood.
This isn't merely a 3-bedroom cottage; it's a harmonious marriage of contemporary elegance and rustic allure. It's more than bricks and mortar – it's a way of life.
Whether your heart yearns for tranquil mornings gazing at mountain peaks or serene evenings by the water's edge, this plan transforms those yearnings into reality.
And thanks to its ingenious design, it serves as a testament to the notion that the most precious treasures in life aren't possessions; they're the moments that take your breath away, the vistas that leave you spellbound, and the echoes of laughter that fill a space that resonates with the essence of home.
So, the next time someone inquires about your dream dwelling, conjure an image of this cottage. Picture yourself with the wind gently tousling your hair, the world stretching out before you, and not a wicked witch in sight – except, perhaps, on Halloween night.
Plan 270037AF